30 Years focus on permanent magnet——Hesheng Magnet Group
Hesheng Magnet Group is one of the earliest enterprises engaged in the production of rare earth permanent magnet products in China. We have a complete industrial chain from raw materials to finished products. Through continuous investment in R&D and advanced production equipment, we have become a large-scale integrated supplier of permanent magnet products integrating R&D, production and sales after 30 years of development. Our products cover various magnet materials, including NdFeB magnet, SmCo magnet, ferrite magnet, bonded NdFeB magnet, rubber magnet, and various magnetic products, magnetic assemblies, magnetic tools, magnetic toys, etc. The company has passed ISO14001, OHSAS18001, IATF16949 and other relevant system certification.
After a long period of technology accumulation, our products have excellent magnetic consistency, high temperature resistance, corrosion resistance and other advantages. With advanced production testing equipment and complete system guarantee, we has achieved our first-class cost-effective products.We have established many sales service networks in North America, Europe and other countries to better accommodate our customers.
Our products are widely used in wind power generation, variable frequency air conditioning, energy-saving elevators, intelligent permanent magnet motors, automotive motors, magnetic levitation motors, medical facilities and other cutting-edge fields. At present, our customers are distributed at home and abroad, and has established cooperative relations with well-known enterprises such as Bakker in the Netherlands, CBK in the UK, Seagate international, Gree, Dechang electric, Bubugao, Geely Automobile and so on.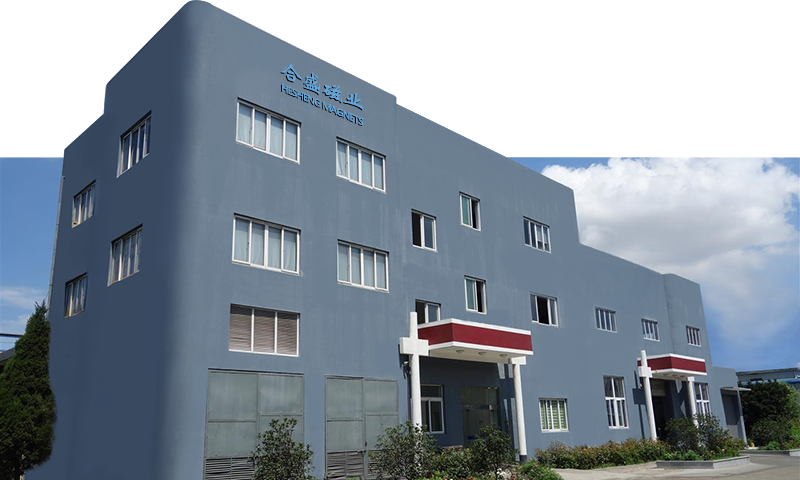 We passed IATF16949(ISO/TS16949) quality management system certification、 ISO14001 、 ISO45001 and ISO9001.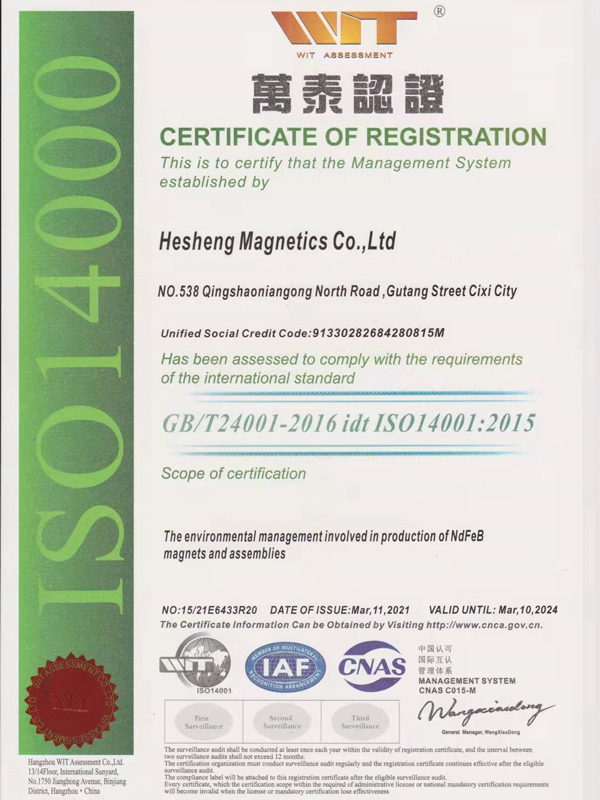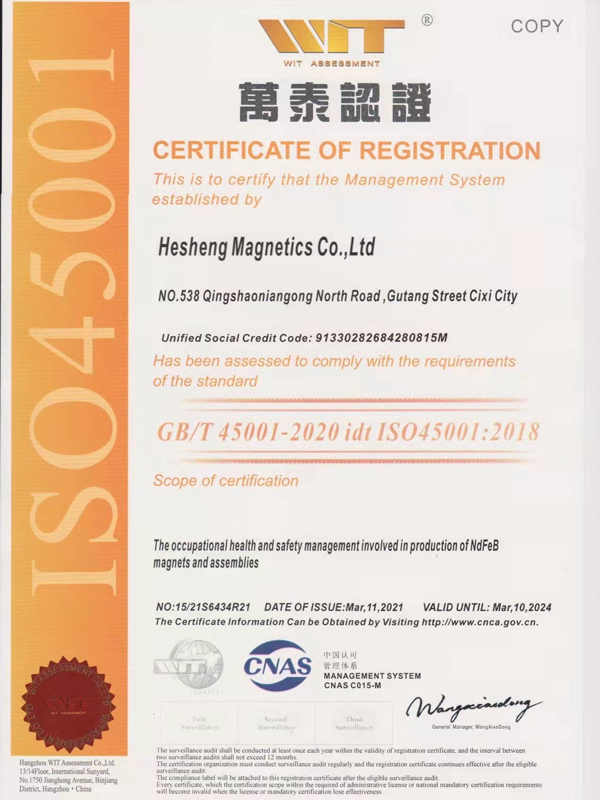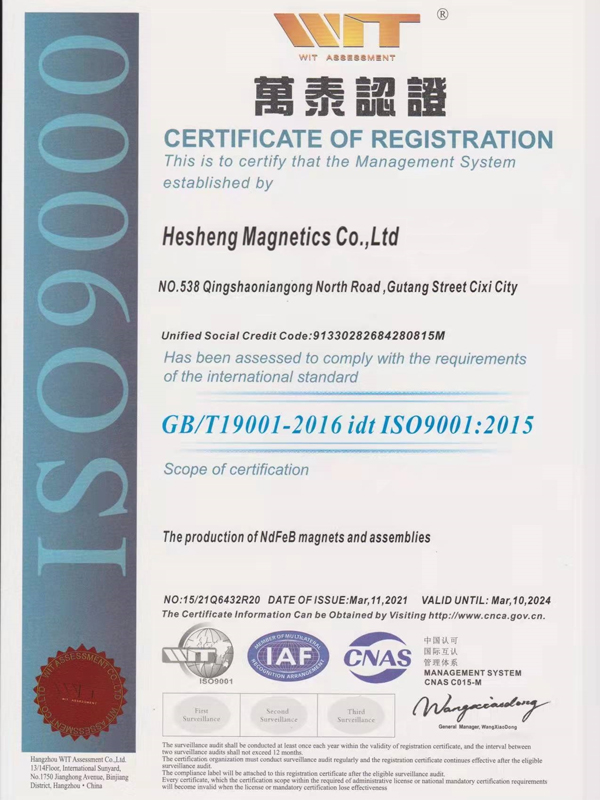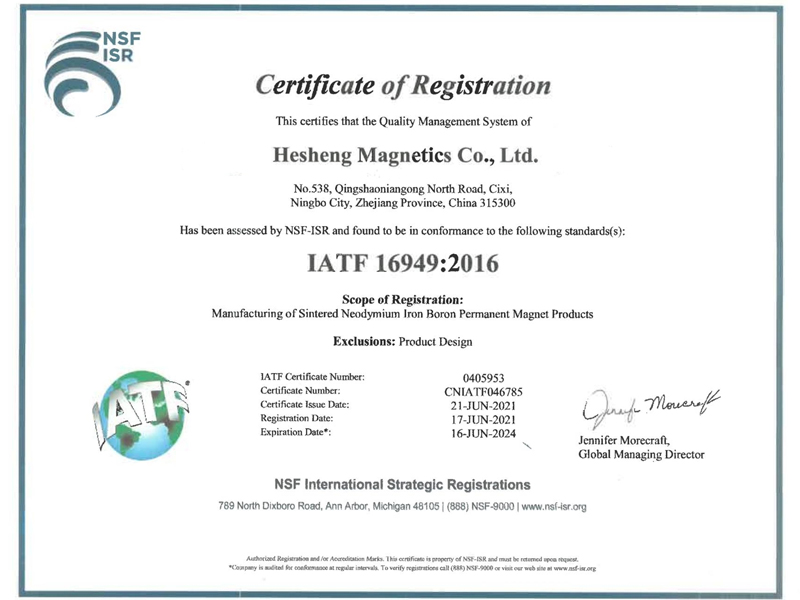 Note: Space is limited, please contact us to confirm other certificates.
At the same time, our company can carry out certification for one or more certificates according to your requirements. Please contact us for details