Cheap Neodymium Strong Permanent Rare Earth Disk Magnet
Product Detail
Product Tags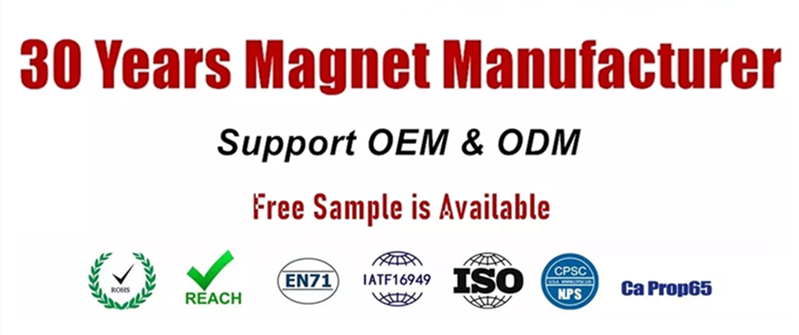 Cheap Neodymium Strong Permanent Rare Earth Disk Magnet
Over the last 15 years Hesheng export 85% of its products to American, European, Asian and African countries. With such wide range of neodymium and permanent magnetic material options, our professional technicians are available to help solve your magnetic needs and choose the most cost effective material for you.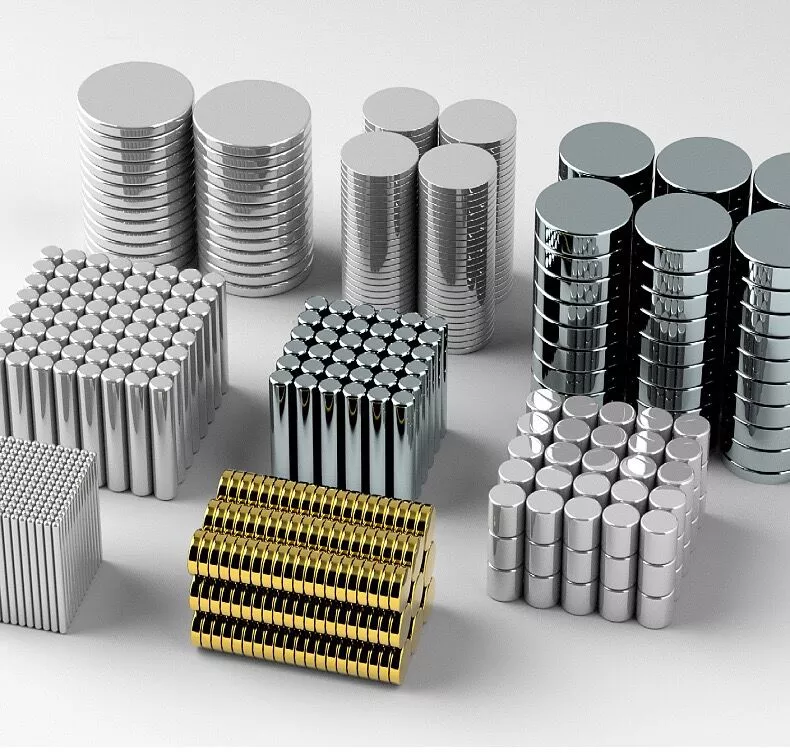 About Disc Neodymium Magnet
Most disc magnets have their north and south pole on the flat circular surface (axial magnetization). The few exceptions, which 
are diametrically magnetized, are specifically marked.The combination neodymium-iron-boron is currently the strongest available 
magnet material worldwide. Even with small areas the neodymium disc magnets achieve remarkable holding power, which makes them very versatile.
Magnets have enough strength, small size, light weight and have high resistance to demagnetization and belong to fragile product, so be careful during operations. PET Bottle Making Machine is suitable for producing PET plastic containers and bottles in all shapes.
Permanent Sintered Neodymium Magnets/Rare Earth Magnet                                               

Block, Bar, Cube, Disc, Ring, Cylinder, Ball, Arc, Trapezoid, etc

CUSTOMIZED ACCORDING TO CUSTOMER'S REQUEST

Ni, Zn, Epoxy, Parylene, Gold, Passivated, etc

7-10 days for common samples, 15-20 days for mass produciton

Working Temperature

Advanced production equipment and 30 years of production experience can effectively help you customize various shapes! Special shaped magnet (triangle, bread, trapezoid, etc.) also can be customized!
>Neodymium Magnet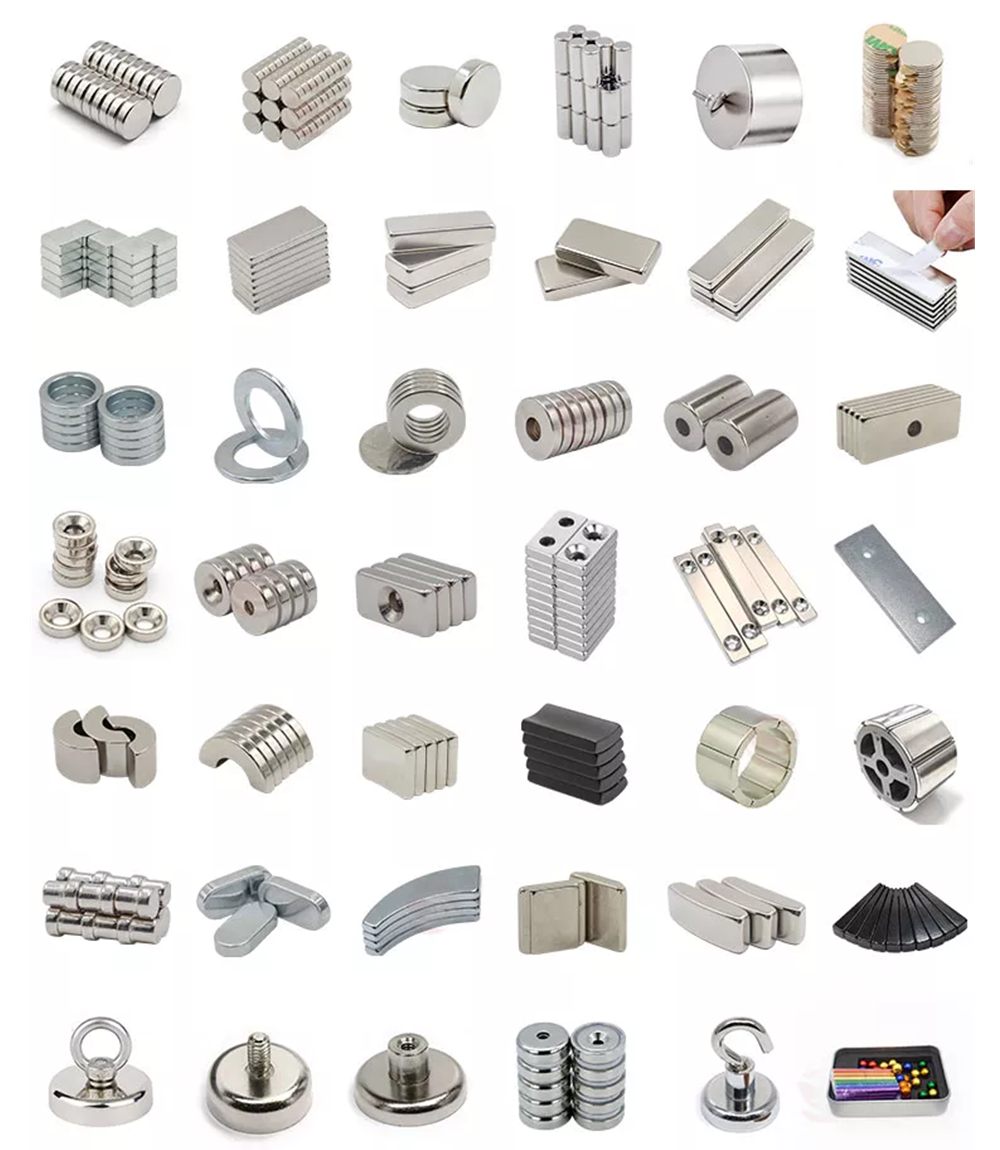 >Customized Strong Magnet
We accept customized services: 1) Shape and Dimension Requirements; 2) Material and coating requirements; 3) Processing according to design drawings; 4)Requirements for Magnetization Direction; 5) Magnet Grade Requirements; 6) Surface treatment requirements (plating requirements)
>Magnetization Direction and Coating include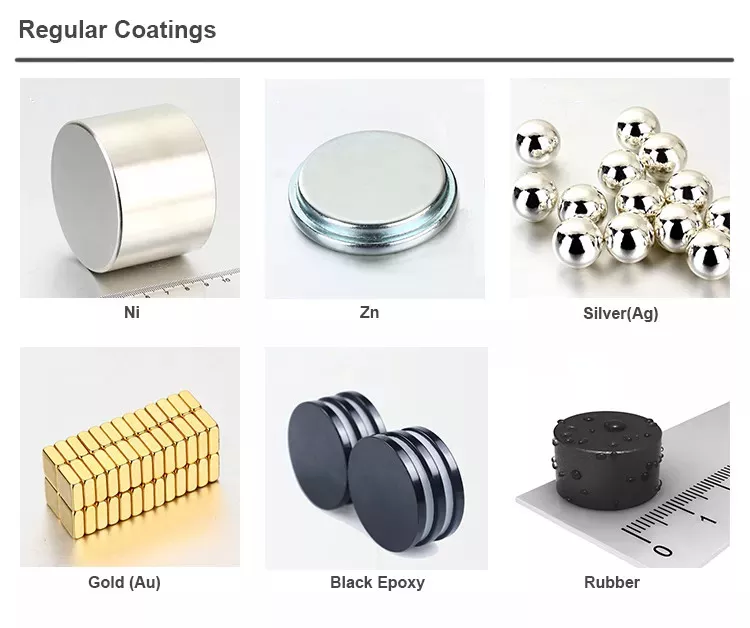 Magnet Coating Types Display
Support all magnet plating , like Ni, Zn, Epoxy , Gold, Silver etc.
Ni Plating Maget: Good anti-oxidation effect, high gloss apprearance,long servie life .
Zn Plating Magnet: Suitable for general requirements on surface appearance and oxidation resistance .
Epoxy Plating Magnet: Black surface, suitable for harsh atmospheric environments and occasions which require high corrosionresistance.
>Our Magnets are Widely Application
1) Electronics – Sensors, hard disk drives, sophisticated switches, electro-mechanical devices etc.;
2) Auto Industry – DC motors (hybrid and electric), small high-performance motors, power steering;
3) Medical – MRI equipment and scanners;
4) Clean Tech Energy – Water flow enhancement, wind turbines;
5) Magnetic Separators – Used for recycling, food and liquids QC, waste removal;
6) Magnetic Bearing – Used for highly sensitive and delicate procedures in various heavy industries.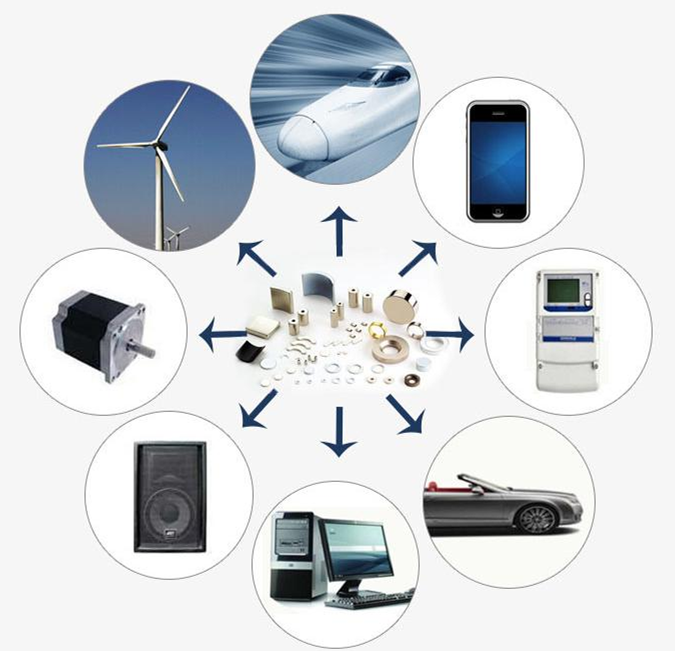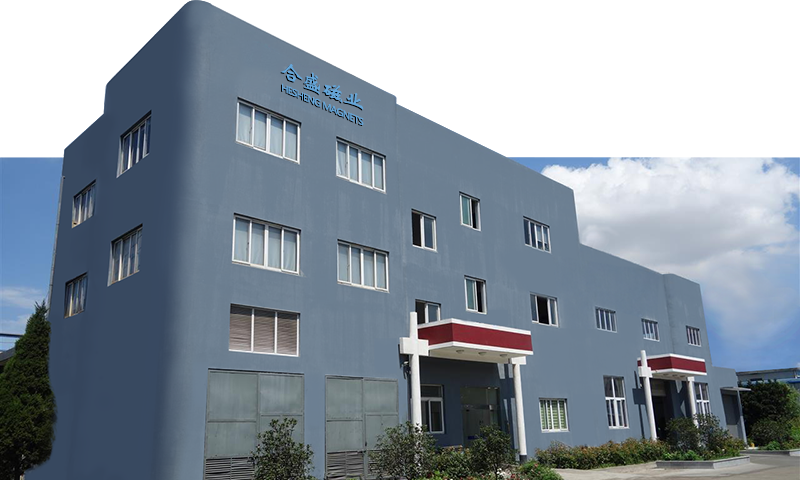 Hesheng magnet group Advantage: 
Our company is a specialized supplier and manufacturer of permanent magnets and magnetic assemblies, magnetic motors, etc. Our products include NdFeB magnet, rubber magnet, SmCo magnet, alnico magnet, ferrite magnet, educational magnet, magnetic separator, pot magnet,magnetic lifter, lifting magnet, magnetic badge holder. With over 30 years' history, our factory has established and implemented a quality management system in conformity with ISO9001 standard. All magnet materials and coatings meet the standards of SGS and RoHS. Our factory has passed ISO14001 and TS16949 certificates. Our factory makes high quality magnet to meet our customers' different requirements. Our products sell well in over 50 countries and regions all over the world such as America, the EU, the Middle East, Hong Kong, etc.
Processing and Production Equipment
Step : Raw Material→Cutting→Coating→Magnetizing→Inspection→Packaging
From the raw material to finished product, all the processes are completed in our factory, and are under our strict control.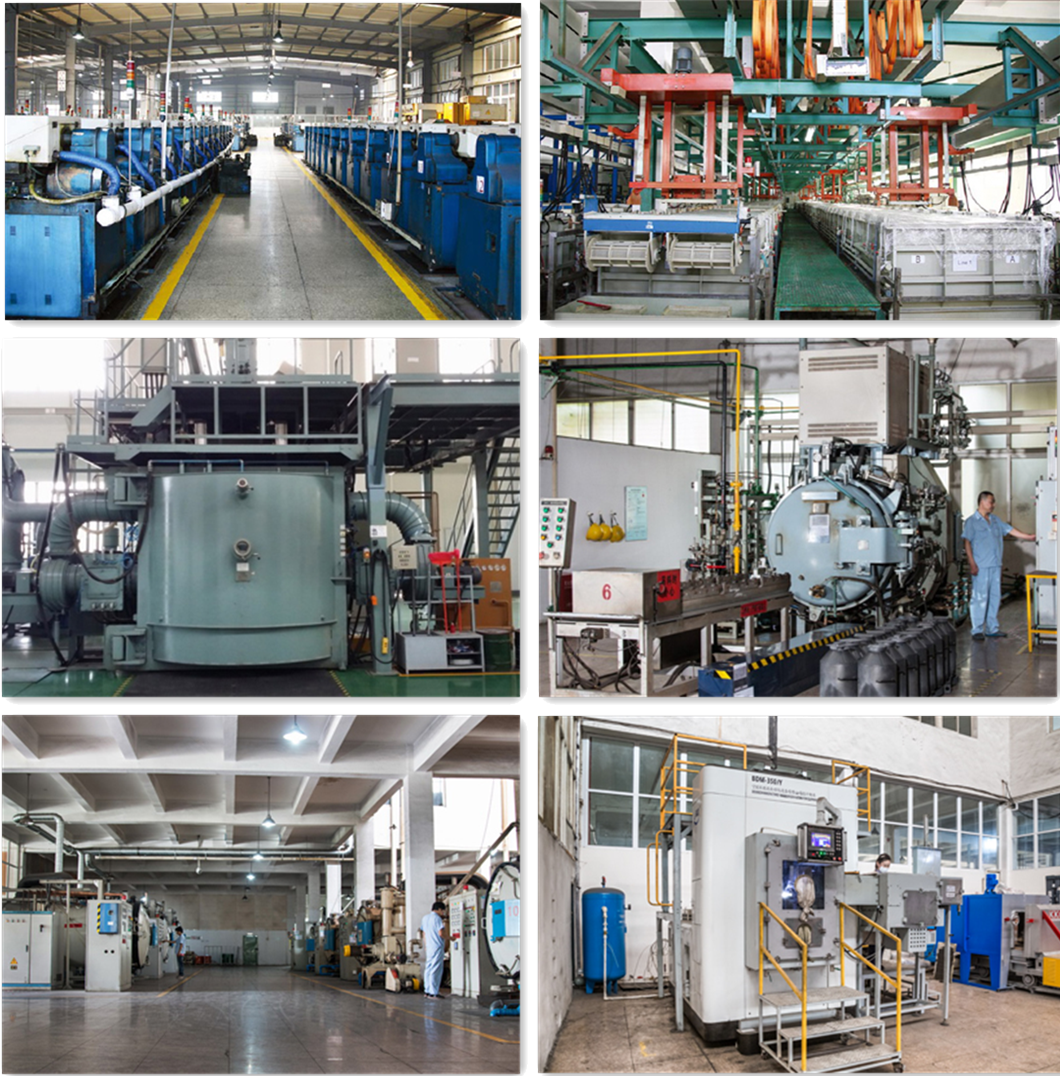 Quality Inspection Equipment
1> Magnet will be inspected strictly during the production of every process. 2> Every magnet will have a certificate before delivery.  3> Magnetic Flux report and Demagnetization Curve can be offered according to request.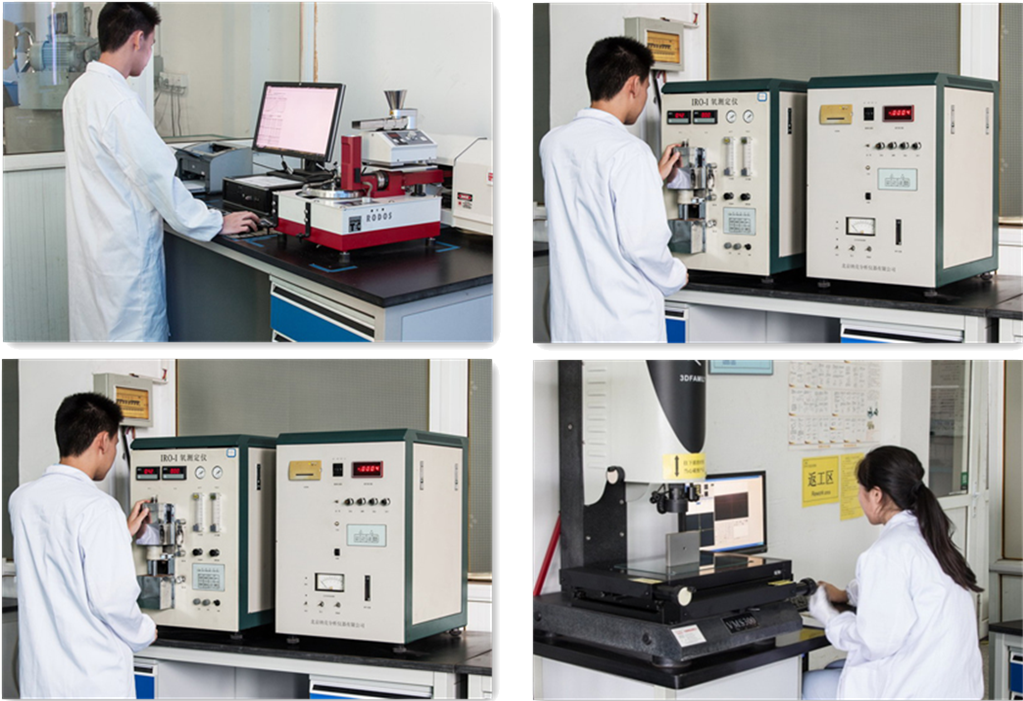 1> Cutting-Edge TechnologySelf-Developed Key Equipment, Unique Manufacturing Process, Energetic R&D Team.
2> Full Scale Production
3> The Integrated Industry Supply Chain.
4> Outstanding Product.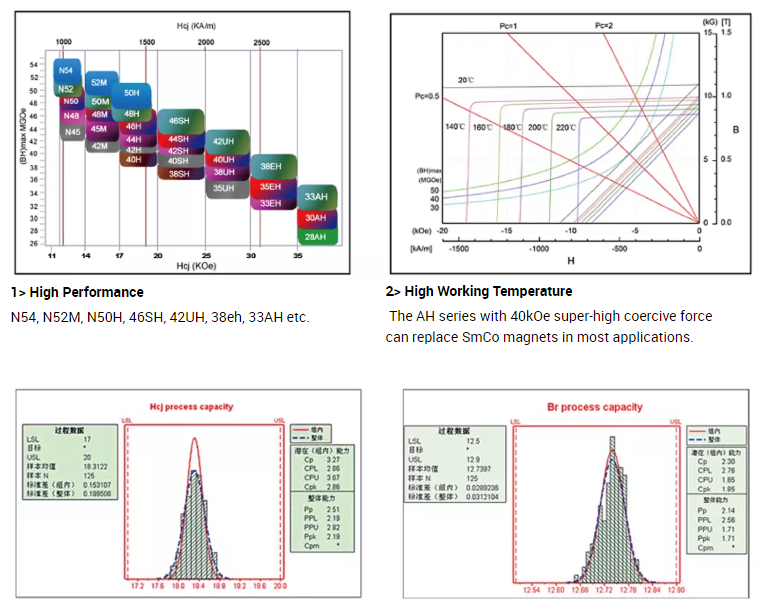 3> High Consistency
The Cpk of Remanence (Br) and Intrinsic Coercive Force (Hcj) are much higher than 1.67.The Consistency of the surface magnetic field and magnetic flux can be controlled at +/-1%.
4> High Anti-Corrosion
The salt spray test and humidity heat test of the high anti-corrosion coating Nickel+Copper+Epoxy is typically more than 500 hours.
5> Low Weight Loss
PCT: 130°C, humidity 100%, vapor pressure 2.7 bar, 20 days, average low weight loss <2 mg/cm2.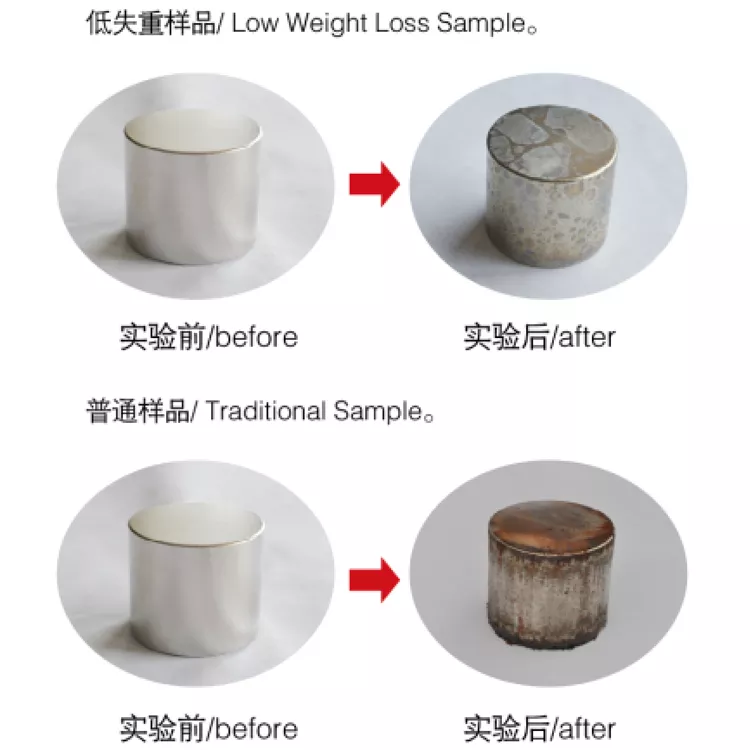 Note: Space is limited, please contact us to confirm other certificates.
At the same time, our company can carry out certification for one or more certificates according to your requirements. Please contact us for details
1.White inner box.
2.Suitable carton size.
3.Anti-magnetized packaging.
4.We will suggest the best solution of shipment for your reference according to order quantityes.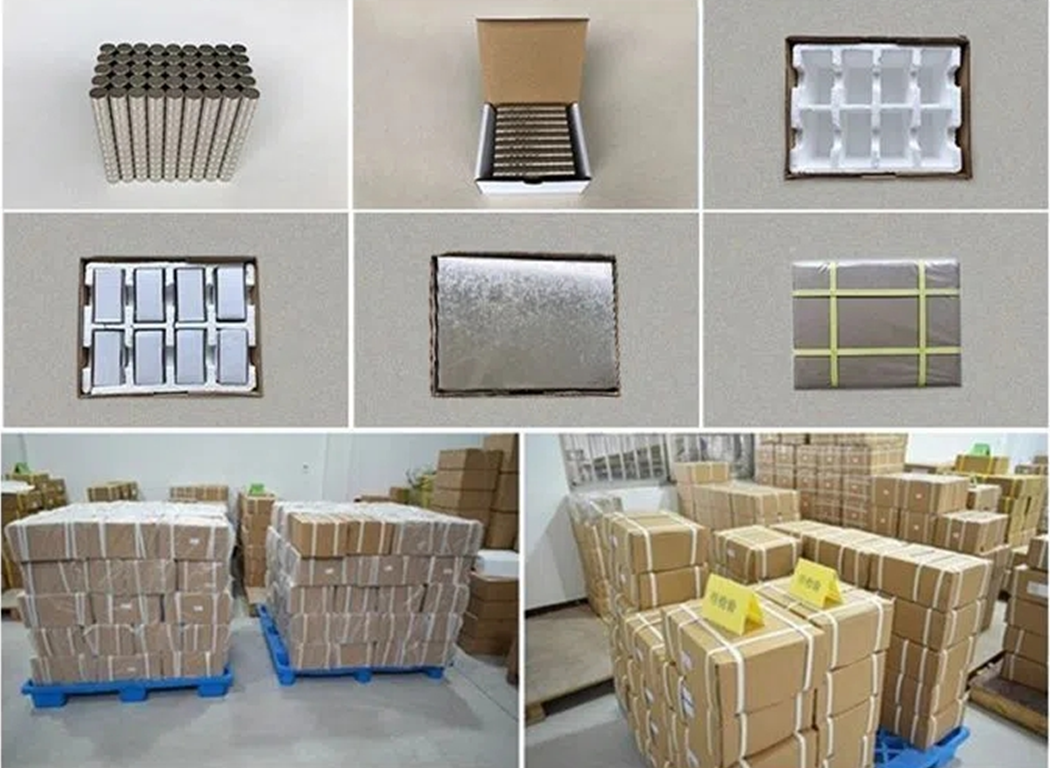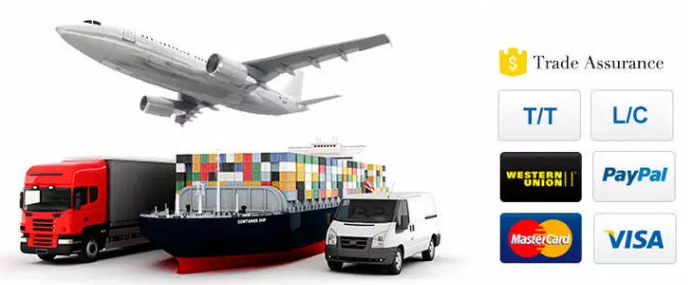 Payment
Samples: Western Union and Paypal acceptable.Orders: T/T,30% deposit,and the balance before shipment or against copy of B/L. For large order, L/C at sight is acceptable.
Logistics
Small packages are usually delivered by express, such us FedEx,UPS,DHL,EMS,TNT etc. Goods in large quantity are usually delivered by sea or by air.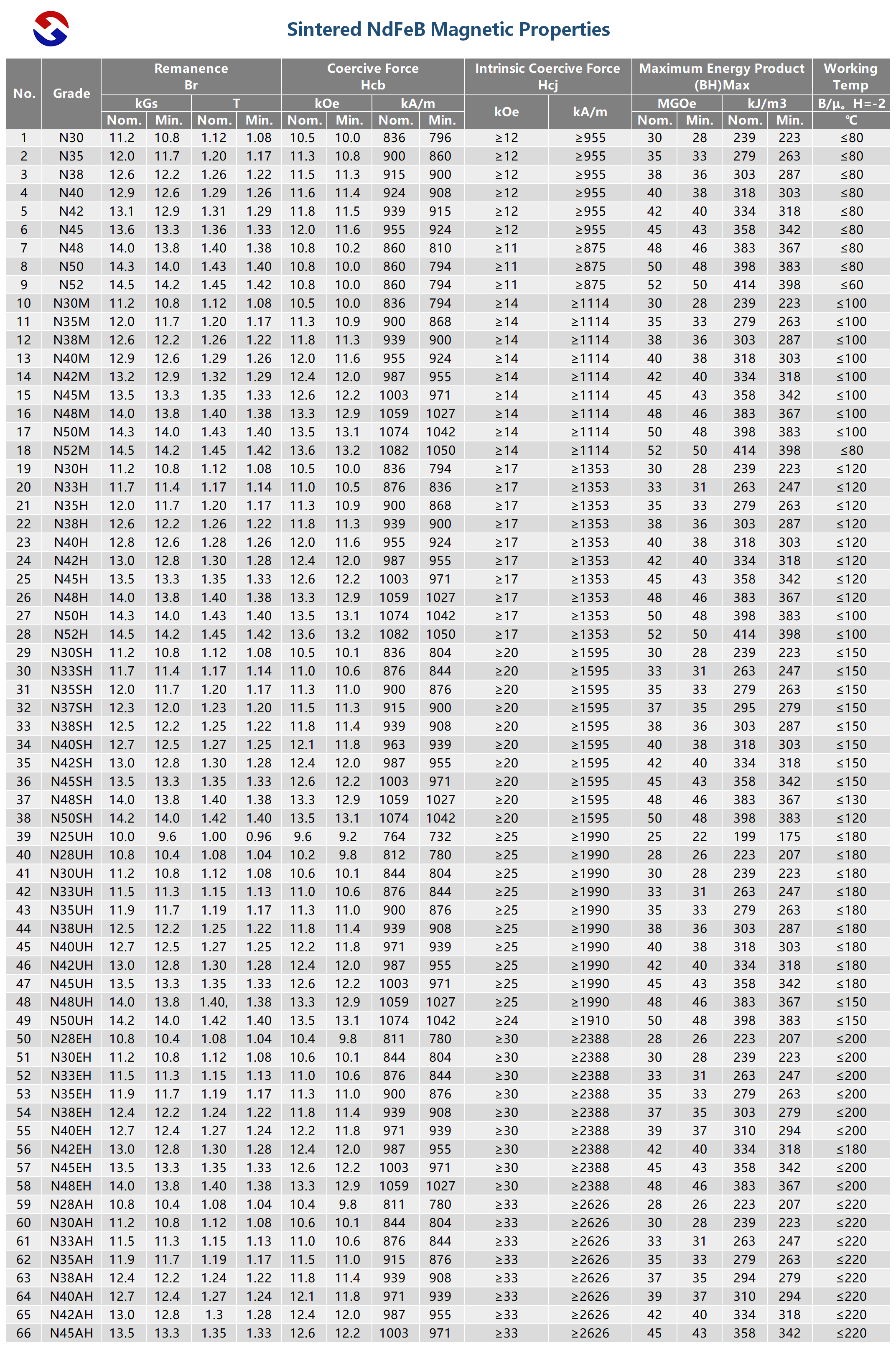 ---
---
Write your message here and send it to us