Customized Neodymium Rare Earth Extremely Strong Magnet
Product Detail
Product Tags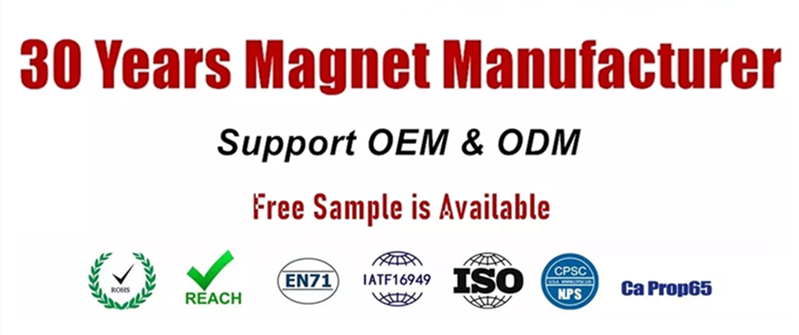 Advanced production equipment and 20 years of production experience can effectively help you customize various shapes! Special shaped magnet (triangle, bread, trapezoid, etc.) also can be customized!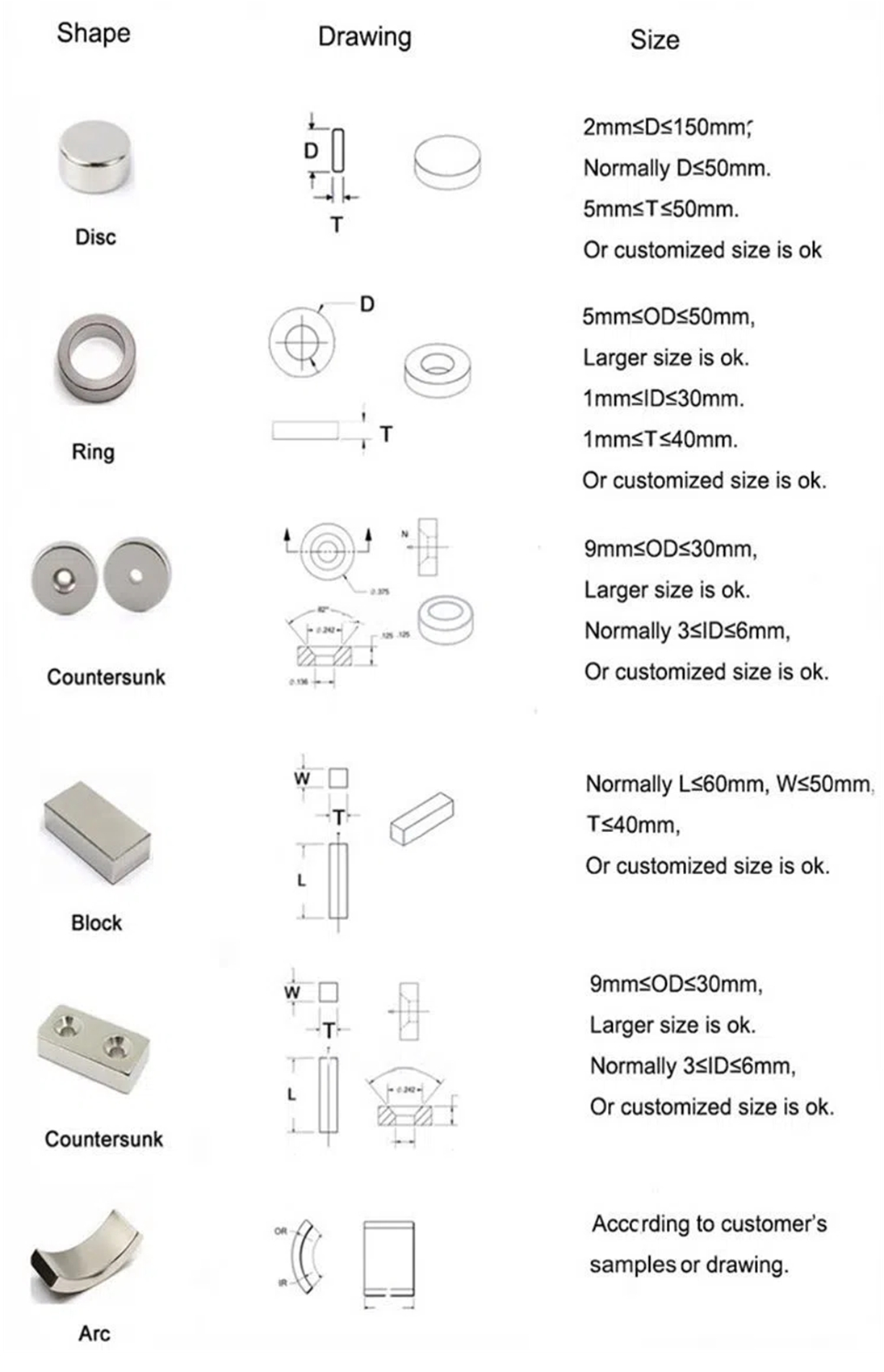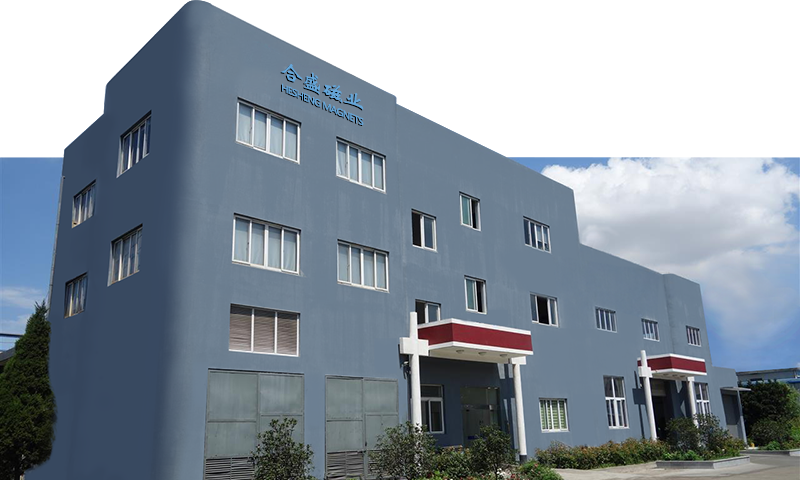 Hesheng magnet group advantage:

1. We have our own engineers and designers , we can made any size and shape with different gauss you need .
2. Our factory covers about 60000square meters with more than 500 staffs, 200sets of cutting machines and other advanced production equipments , magnet materialproperties analysis facilities and testing instruments.
3. We have goods sales experience for selling products to all over the world ,famous for good quality and good service , Customer's satisfaction is our target. No returned goods from Europe market in pass 15 years , We provide magnets for a dozen of Fortune Global 500 enterprises.
Processing and Production Equipment
Our factory has strong technical force and advanced and efficient processing and production equipment.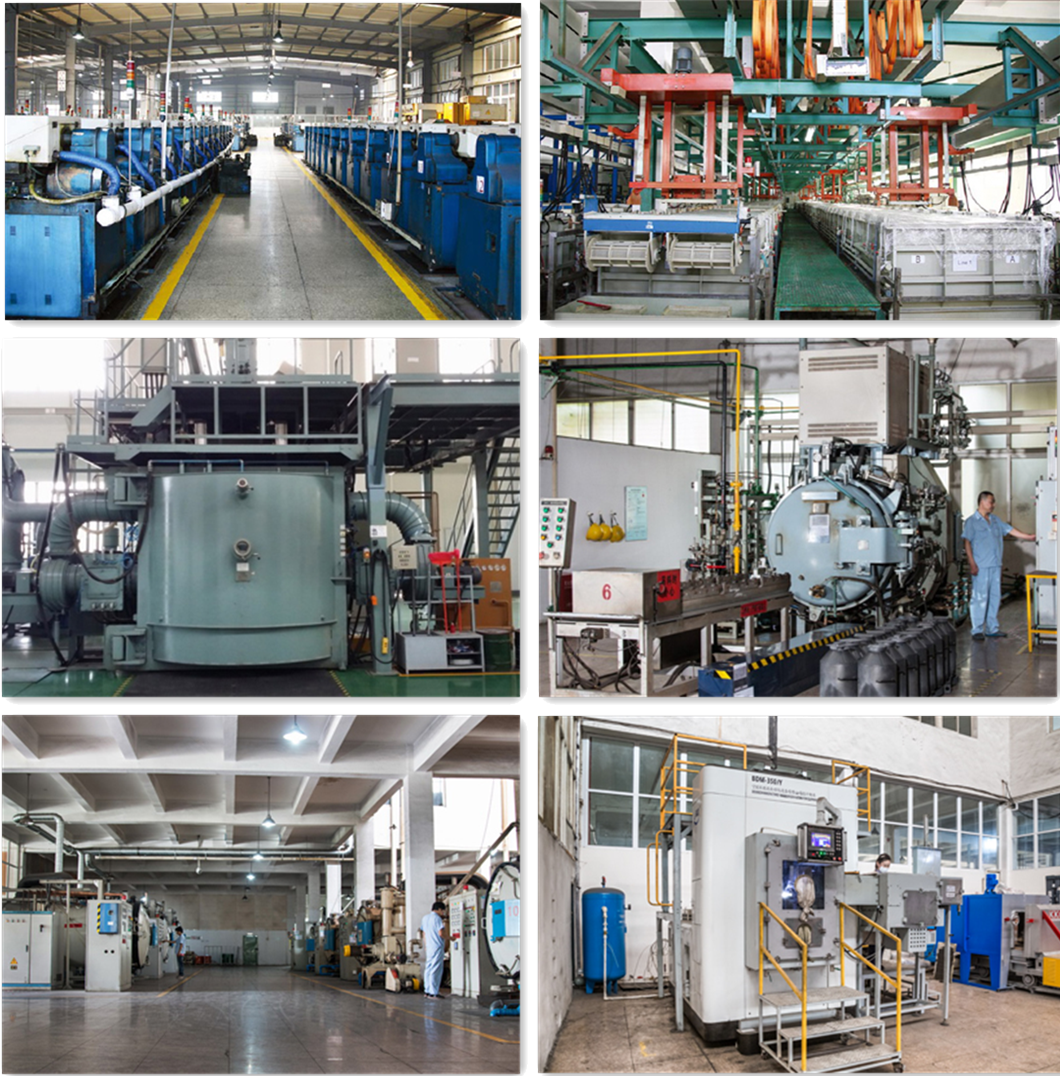 Quality Inspection Equipment
Excellent quality testing equipment to ensure product quality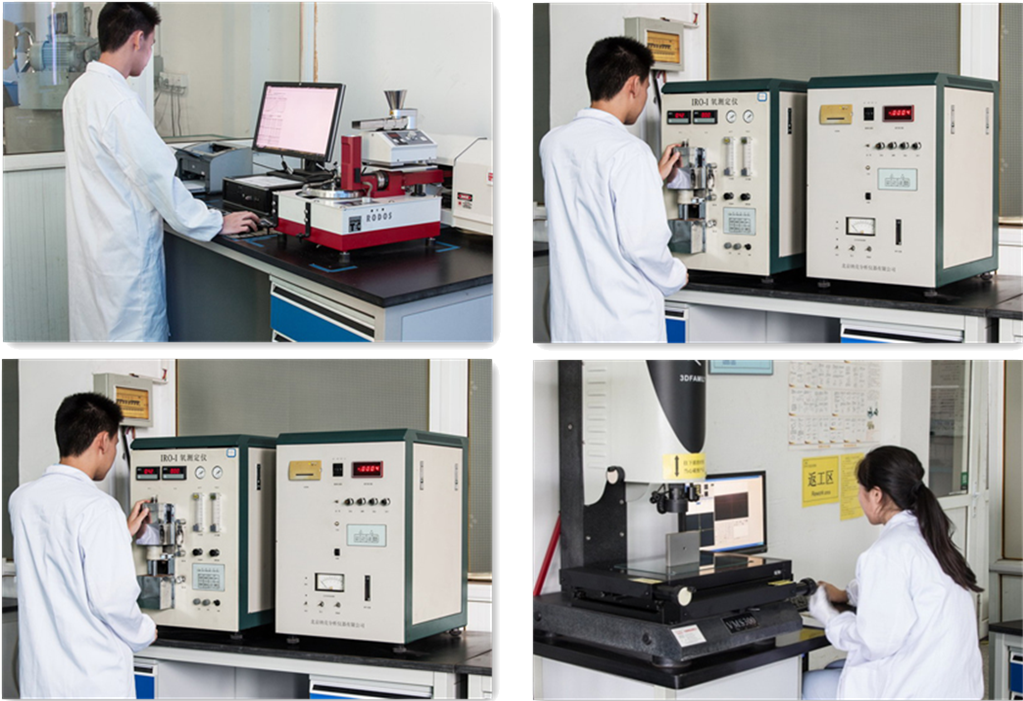 Note: Space is limited, please contact us to confirm other certificates.
At the same time, our company can carry out certification for one or more certificates according to your requirements. Please contact us for details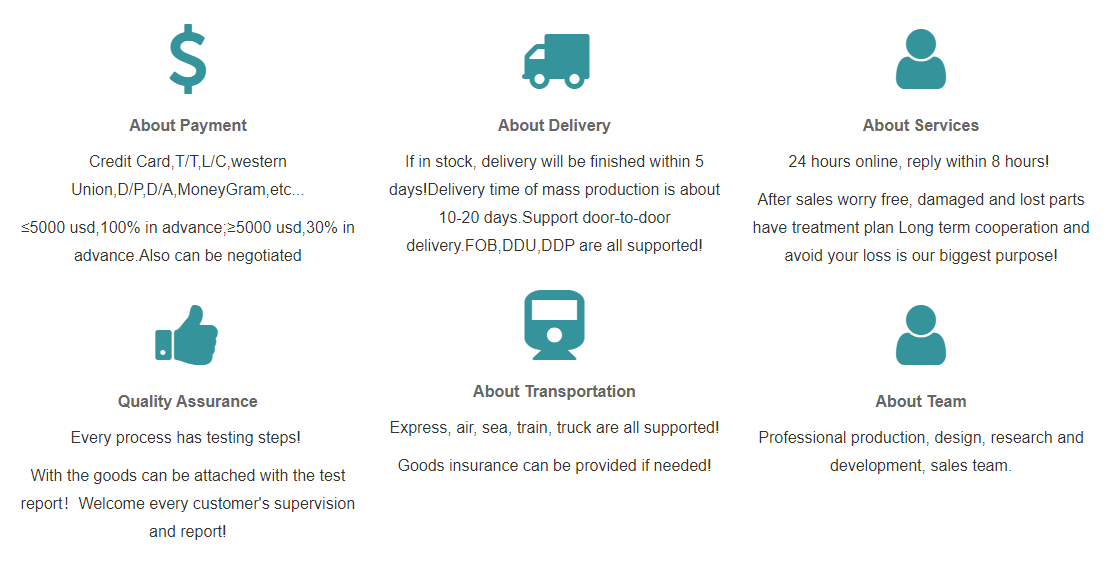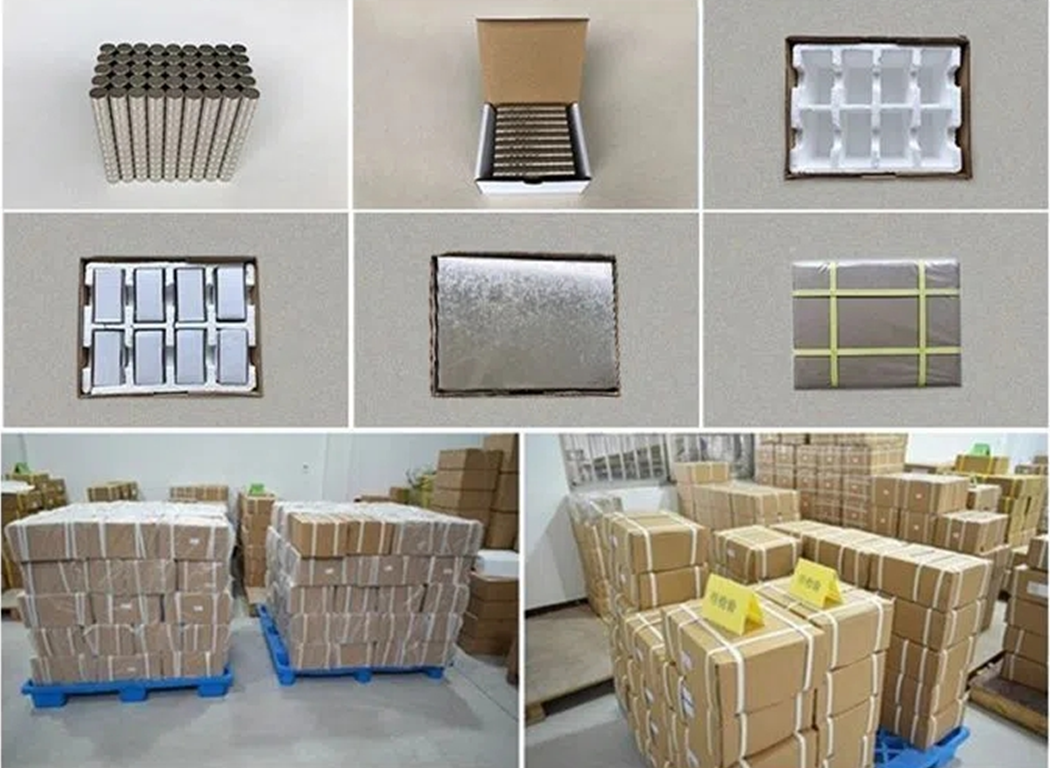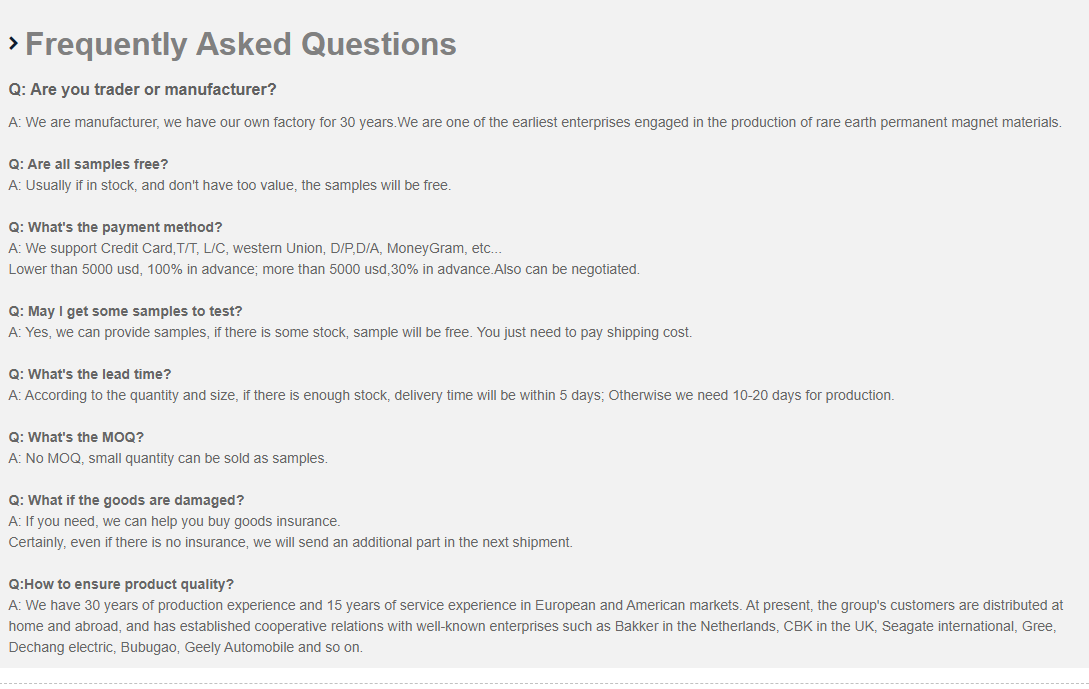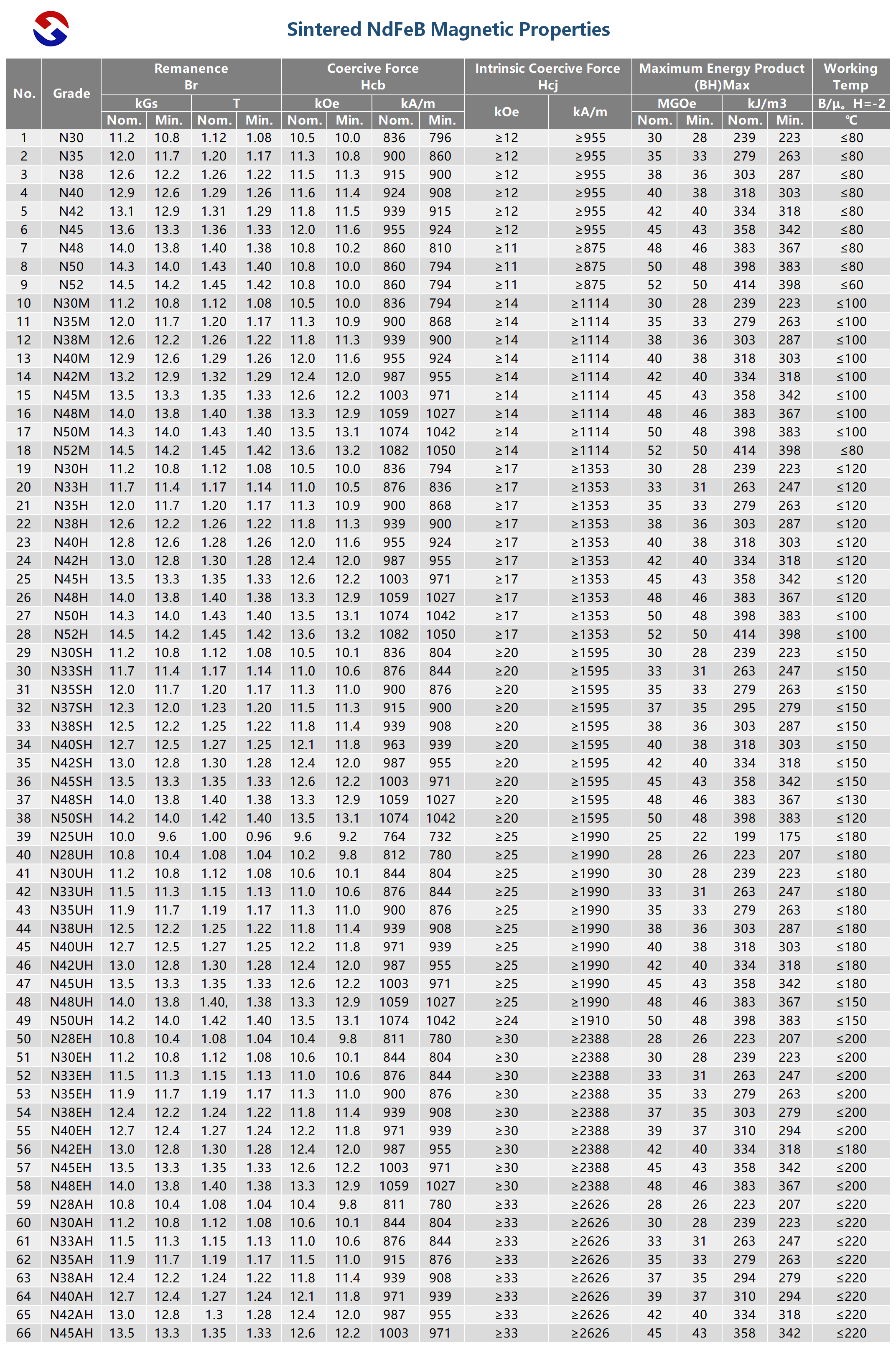 Hesheng Group Reminder:
1. Rare earth magnets are the strongest type of permanent magnet currently made.They are composed of neodymium iron boron magnetic material and are plated in nickel-copper-nickel for a shiny corrosion resistant finish. They are magnetized through the thickness or Radial. They are can customized size and have innumerable uses.
2.How to proceed an order for neodymium magnet? 
Firstly let us know your requirements or application,Basic information of magnet, including magnet size, performance, magnetization direction, coating, tolerance and special requirements. Secondly We quote according to your requirements or our suggestions. Thirdly customer confirms the samples and places deposit for formal order. Fourthly We arrange the production.
3.Grades of Neodymium Magnet
Neodymium magnets are all graded by the material they are made of. As a very general rule, the higher the grade (the number 
following the 'N'), the stronger the magnet. The highest grade of neodymium magnet currently available is N52. Any letter 
following the grade refers to the temperature rating of the magnet. If there are no letters following the grade, then the magnet 
is standard temperature neodymium. The temperature ratings are standard (no designation) - M - H - SH - UH - EH

.
4.

Platings/Coatings
Neodymium magnets are a composition of mostly Neodymium, Iron and Boron. If left exposed to the elements, the iron in the magnet 
will rust. To protect the magnet from corrosion and to strengthen the brittle magnet material, it is usually preferable for the 
magnet to be coated. There are a variety of options for coatings, but nickel is the most common and usually preferred. Our nickel 
plated magnets are actually triple plated with layers of nickel, copper, and nickel again. This triple coating makes our magnets 
much more durable than the more common single nickel plated magnets. Some other options for coating are zinc, tin, copper, epoxy, 
silver and gold. Our gold plated magnets are actually quadruple plated with nickel, copper, nickel and a top coating of gold.
---
---
Write your message here and send it to us