Wholesale Magnetic Welding Ground Clamp
Product Detail
Product Tags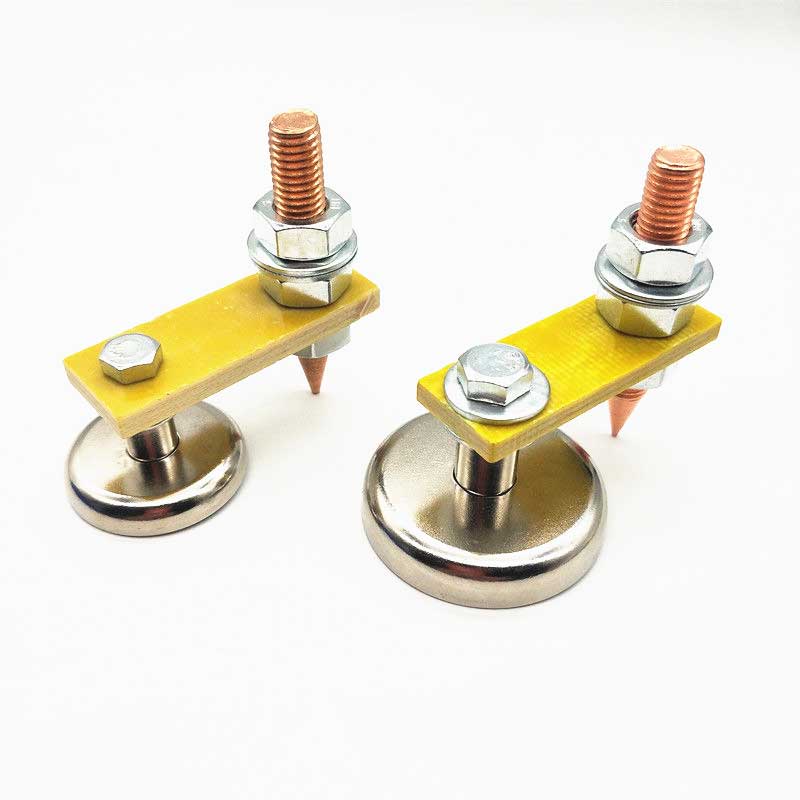 Magnetic Welding Ground Clamp, also known as magnetic welding ground, according to different shapes and use scenarios, it is generally equipped with round grounding device and magnetic welding clamp, shown in the figure.
The magnetic ground clamp is usually composed of strong pot magnet, insulating board bakelite, copper tail and stainless steel screw; The handle grounding device is composed of stainless steel shell, stainless steel screw, built-in strong neodymium iron boron magnet and copper tail.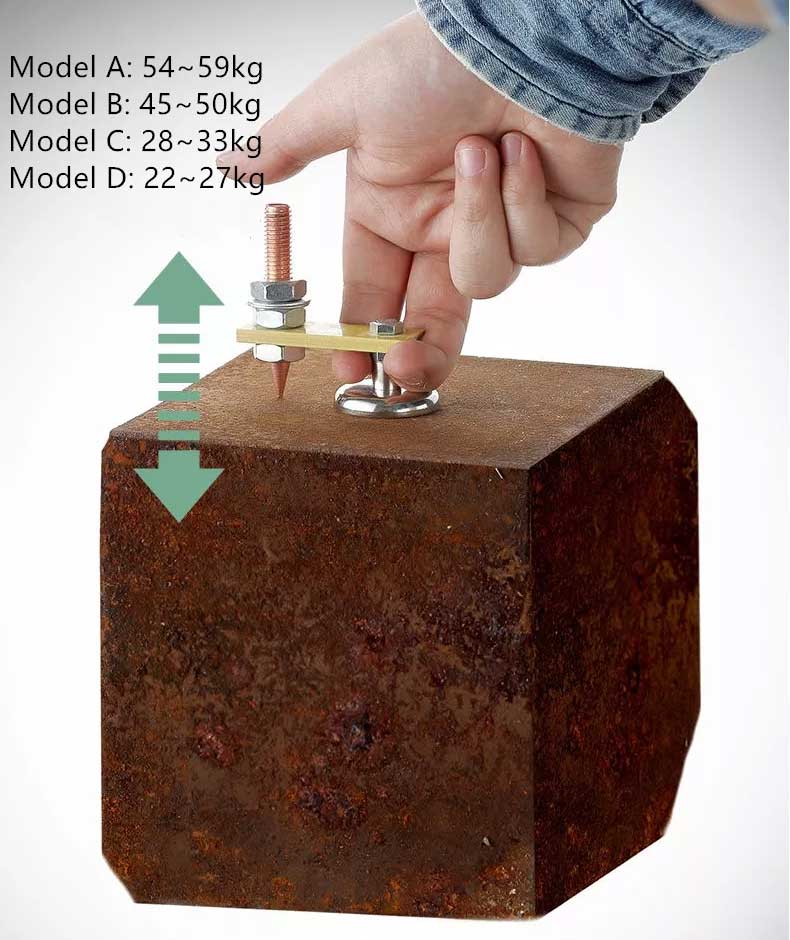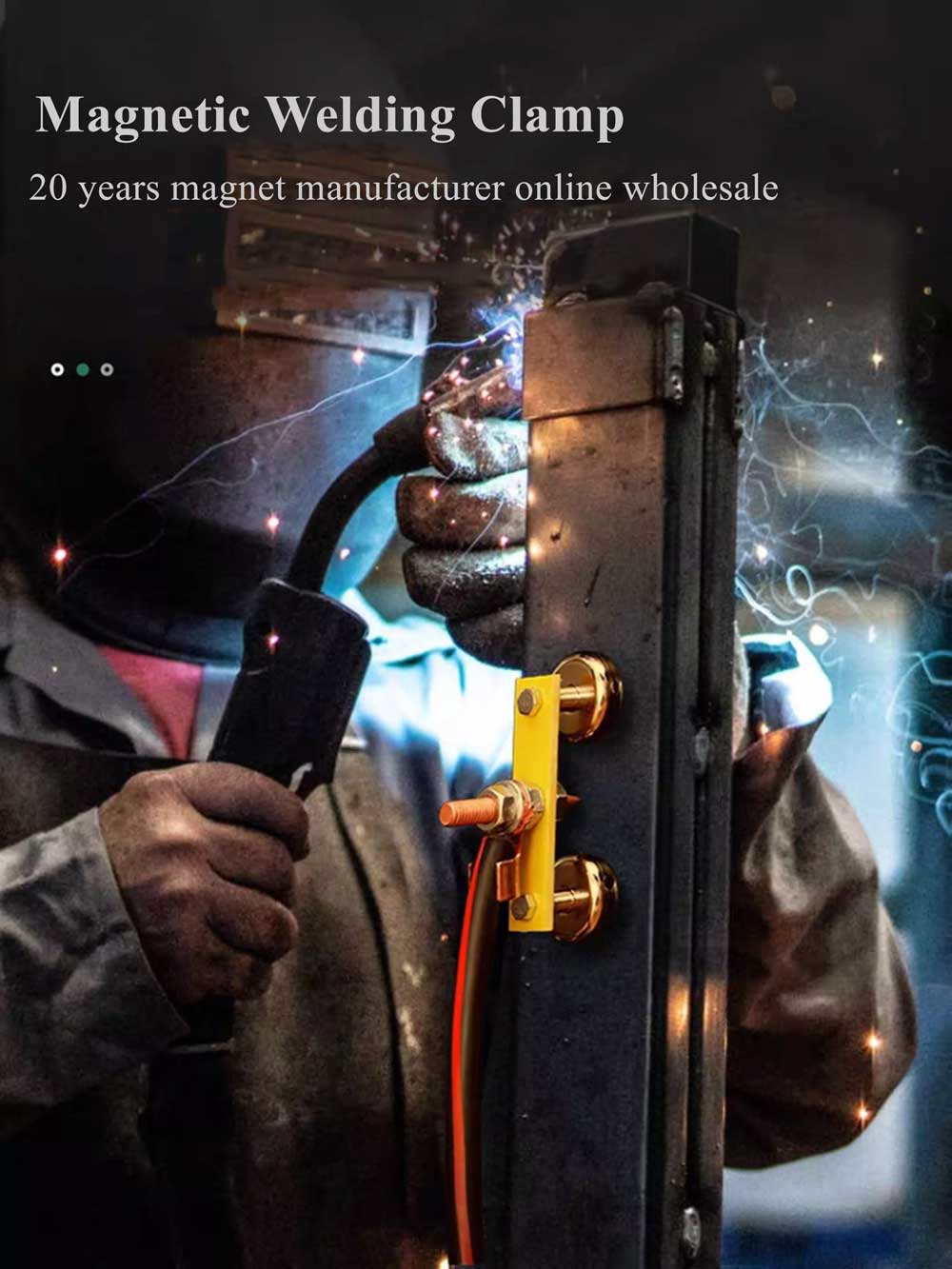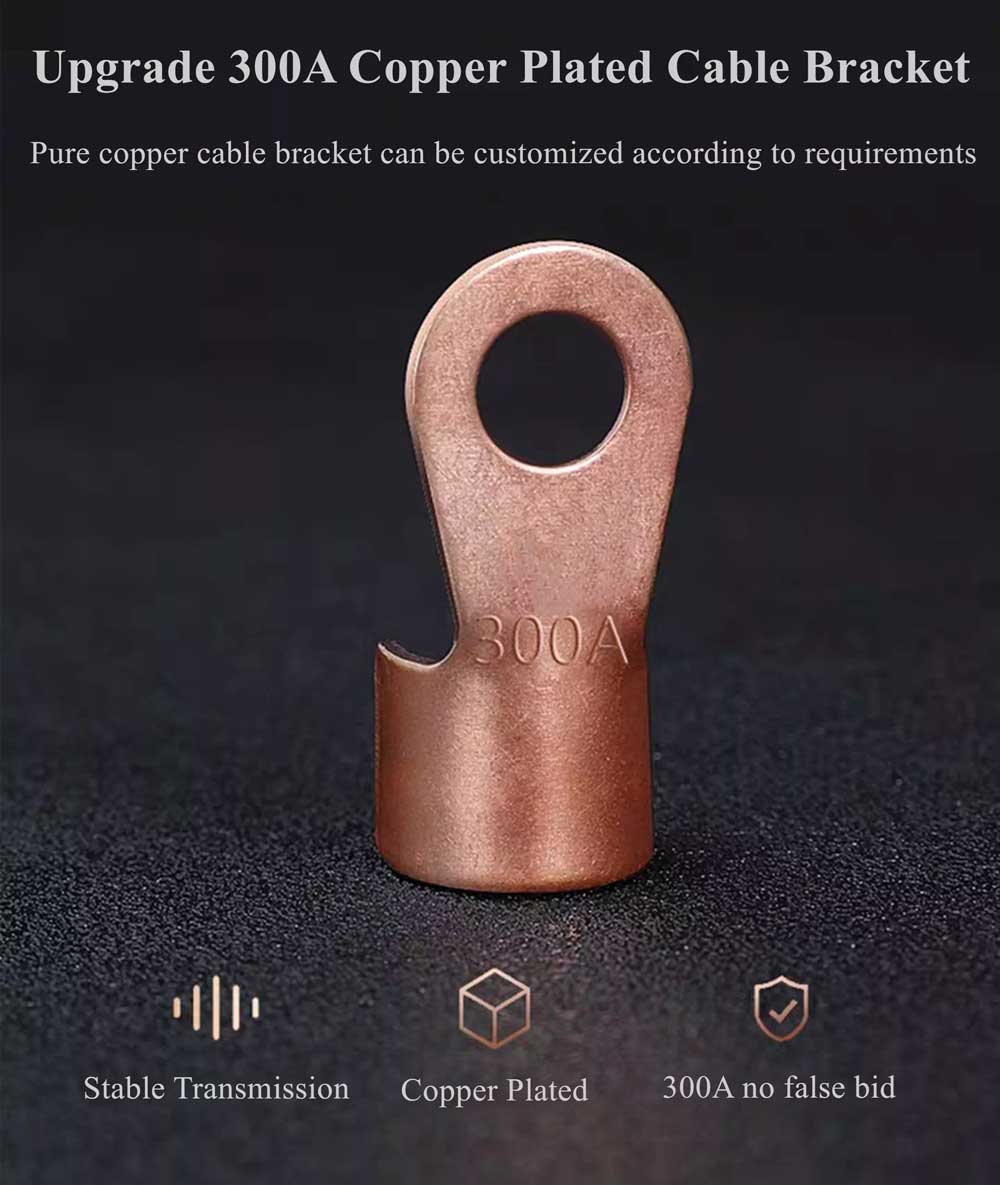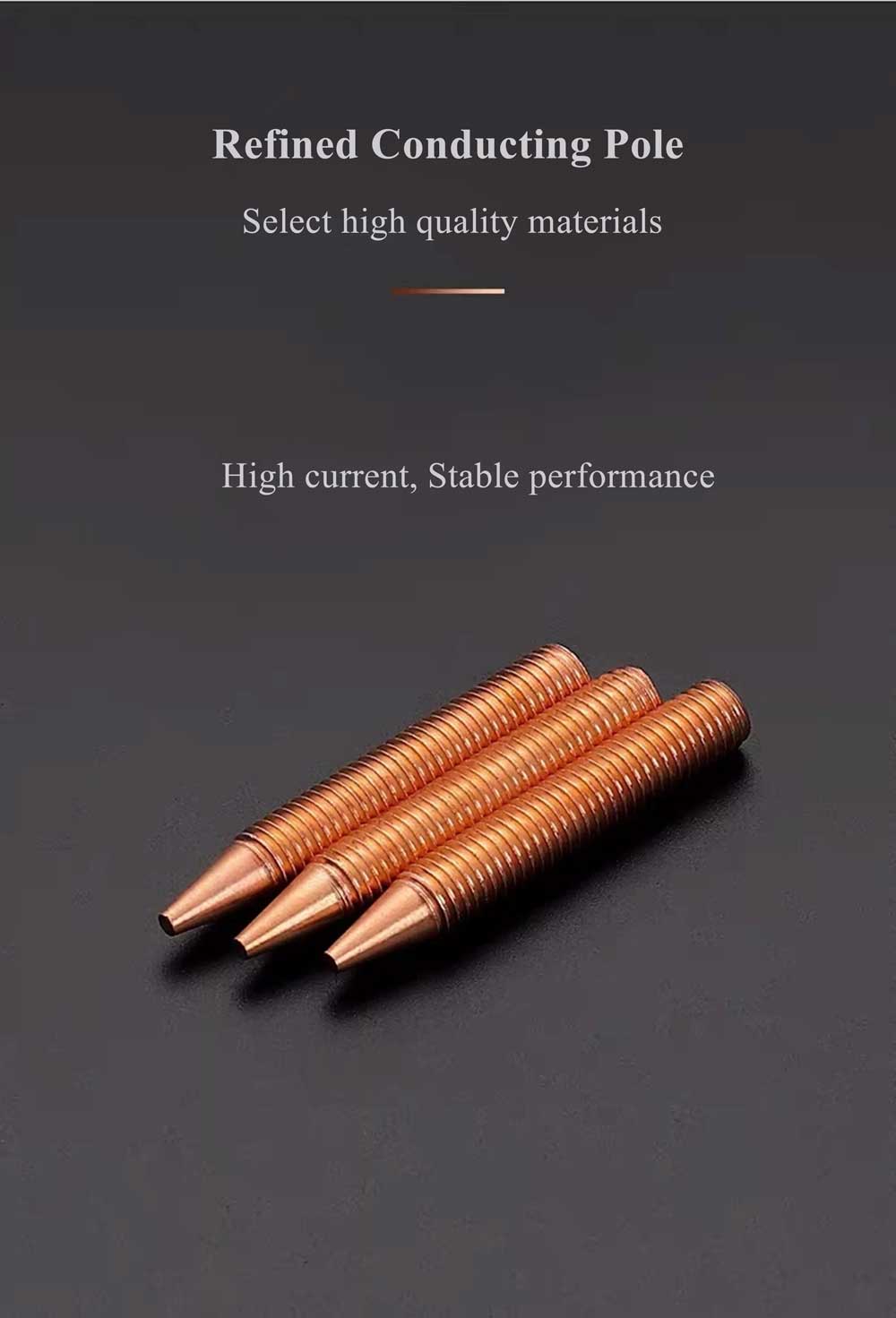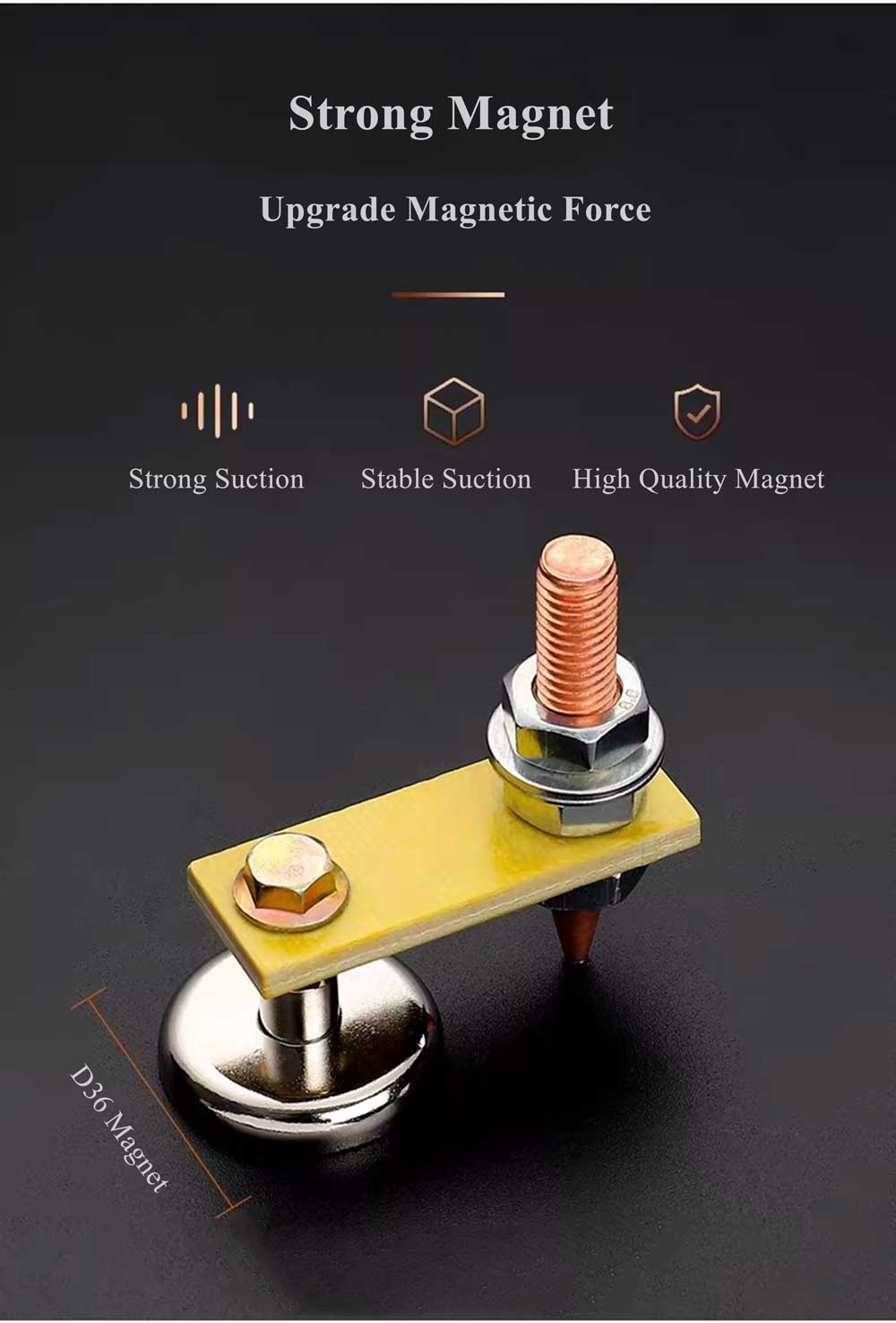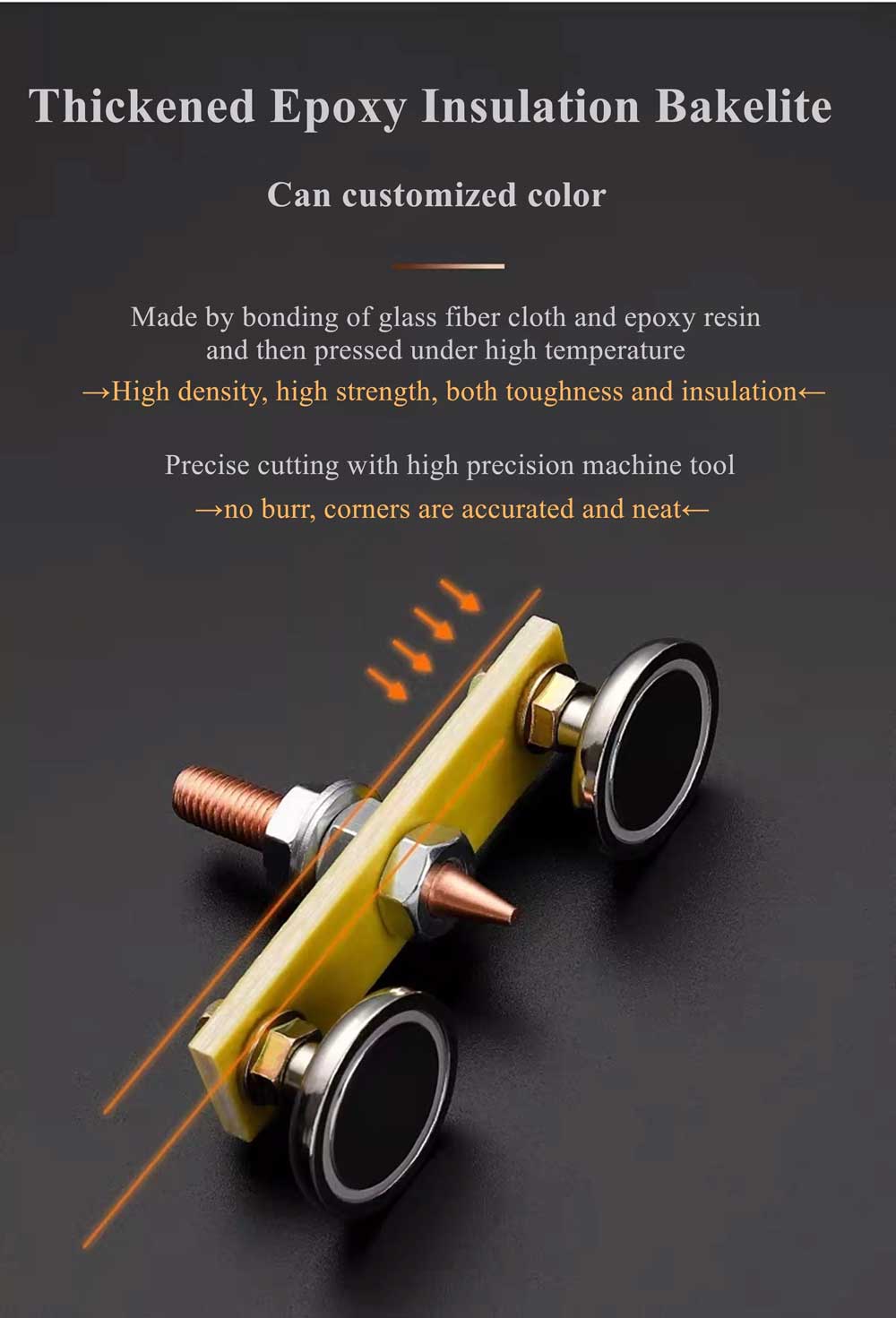 Many style welding magnet ground head
1. Choose Style
According to different use scenarios, we are equipped with two types of welding grounding devices, as shown in the figure.

2.Choose Holding Force
Model
Holding Force
Net.Weight
Single-Magnet
22-27kg
150g
28-33kg
150g
45-50kg
150g
54-59kg
150g
Double-Magnet
22-27kg
200g
28-33kg
200g
45-50kg
200g
54-59kg
200g
FAQ
Q: Are you a trader or manufacturer?
A: We are a 30 years magnet manufacturer, we have complete industrial chain from raw to finished products.
Q: Can I get some samples?
A: Yes, we support sample order, feel free to contact us for discussion.
Q: Can you delivery to Amazon?
A: Yes, we can. We support amazon one-stop service, logo and UPC are also customized.
Q: What should I do if I find that the packing box is damaged or the product is dirty when I receive the goods?
A: This is due to the violent sorting during express transportation. This is an unavoidable situation, and we cannot compensate for it. We will try our best to take protective measures, if you need, we can also provide spare packing box.
Q: After receiving the goods, what to do if the goods are found to be missing or damaged?
A: Please contact and confirm with us as soon as possible, and cooperate with us to file a complaint with the logistics company. We will try our best to make up for your loss according to the result of the complaint.
---
---
Write your message here and send it to us