30 Years Factory Outlet Barium Ferrite Magnet
Product Detail
Product Tags
Product description
1 

Product overview

Ferrite magnet is a kind of permanent magnet mainly made of SrO or Bao and Fe2O3. It is a functional material made by ceramic process, with wide hysteresis loop, high coercivity and high remanence. Once magnetized, it can maintain constant magnetism, and the device density is 4.8g/cm3. Compared with other permanent magnets, ferrite magnets are hard and brittle with low magnetic energy. However, it is not easy to demagnetize and corrode, the production process is simple and the price is low. Therefore, ferrite magnets have the highest output in the whole magnet industry and are widely used in industrial production.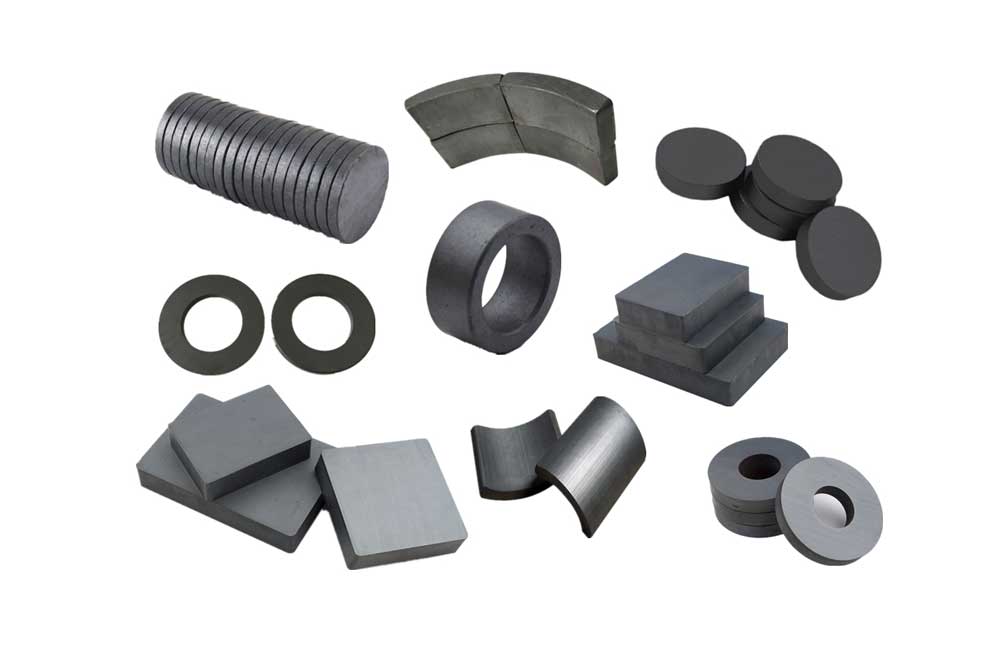 2 Characteristic
It is produced by powder metallurgy with low remanence and low restored magnetic permeability. It has high coercivity and strong anti demagnetization ability. It is especially suitable for magnetic circuit structure under dynamic working conditions. The material is hard and brittle, and can be used for cutting with emery tools. The main raw material is oxide, so it is not easy to corrode. Operating temperature: - 40 ℃ to + 200 ℃.
Ferrite magnets are divided into various anisotropy (anisotropy) and isotropy (isotropy). Isotropic sintered ferrite permanent magnet materials have weak magnetic properties, but can be magnetized in different directions of the magnet; The anisotropic sintered ferrite permanent magnet material has strong magnetic properties, but it can only be magnetized along the predetermined magnetization direction of the magnet.
3 Performance table

Company Profile
Hesheng Magnet Group it mainly produces block, cylinder, ring, countersunk head hole, multipole magnetization, radial products, magnetic tiles and various triangular, trapezoidal and other special-shaped magnetic steels. The products produced by the company are mainly used in all kinds of motors, motors, speakers, sensors, medical devices, household appliances, toys and other products.
Contact Us
Rose Zhu    Sales manager
TEL:86-551-87876557
FAX: 86-551-87879987
WhatsApp: +86 18133676123
WeChat: +86 18133676123
Skype: live:zb13_2
Email: zb13@zb-magnet top
---
Previous:
China Customized Neodymium Disc Magnets
---
Write your message here and send it to us