Permanent Magnetic Lifter
Product Detail
Product Tags
HD Series
The new HD series magnetic hoist, through a new design, has a safety factor of more than 3 times the rated tension. High performance rare earth neodymium iron boron materials are used inside to ensure that while the volume is small, it has stronger tension, lower cost and higher cost performance. Our company sincerely recommends it to you.
The bottom adopts V-shaped structure, which can lift both flat steel plate and round steel plate.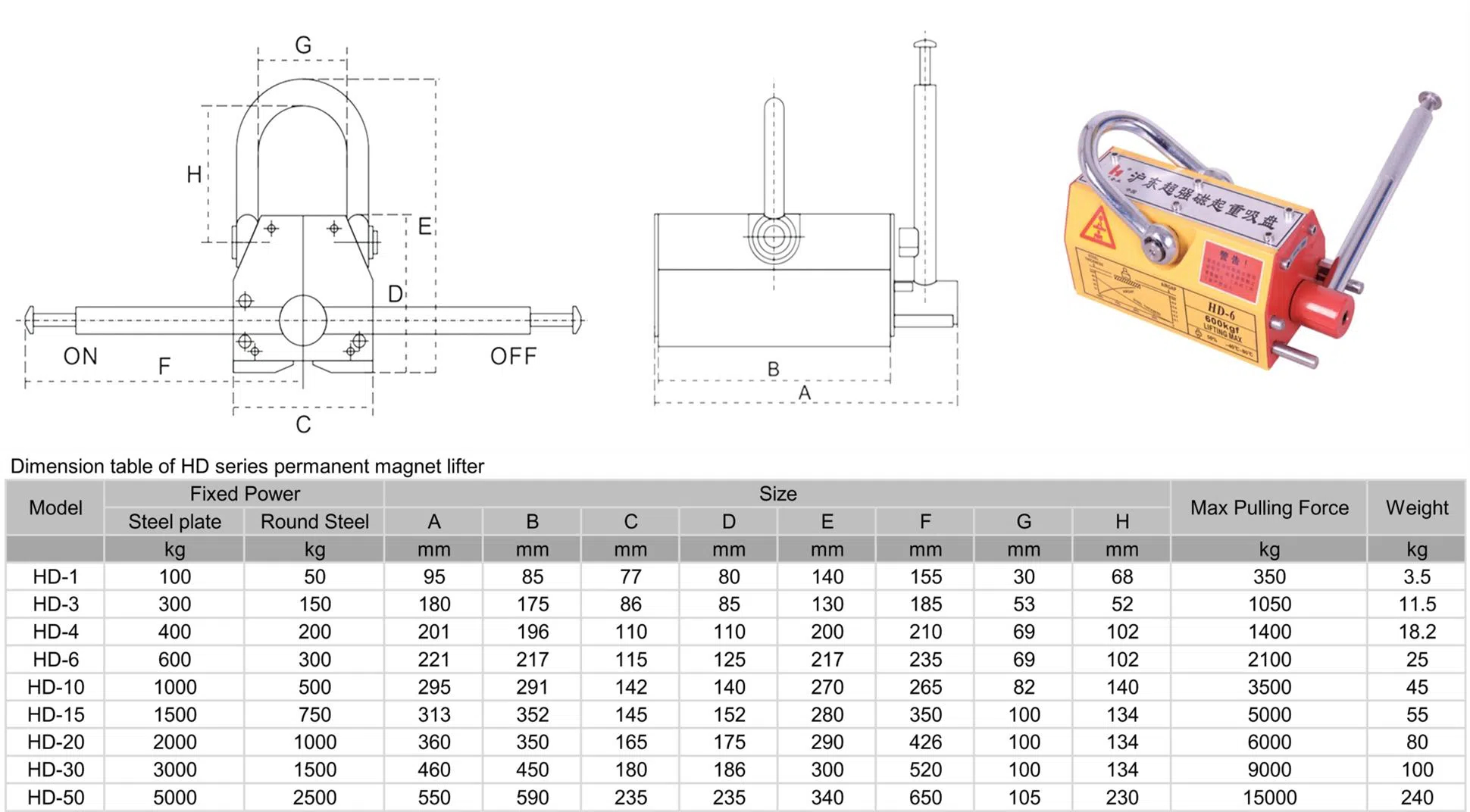 PML Series
After years of market certification, the classic PML series magnetic lifting device has been sold to more than 80 countries around the world and has been highly praised.
All cores are made of high-performance rare earth NdFeB magnets. The ultra-high performance ensures that the magnetic plate lifter can have higher lifting force while being small enough. The safety factor exceeding the rated tension by 3.5 times is the highest standard in the industry!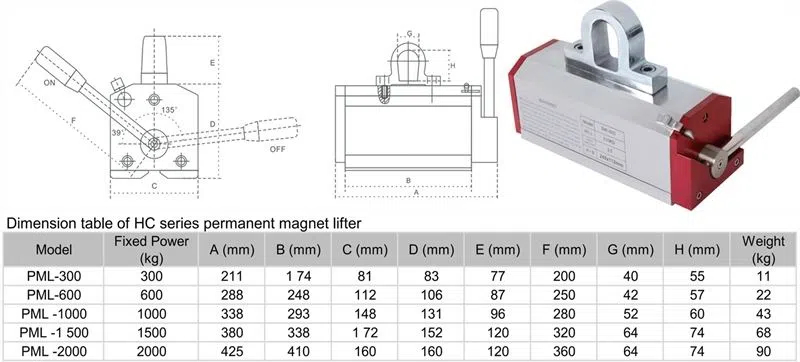 HC Series
HC series can complete suck and release of automatic cycle by itself without electric supply, which operating simple, using safe and reliable. lt is wildly used in molding, mechanism manufacturing and dockyard. It can be used single, or combine for large and long steel plate,steel billet or other steel. It has long useful life,and it is an ideal lifting equipment of saving energy.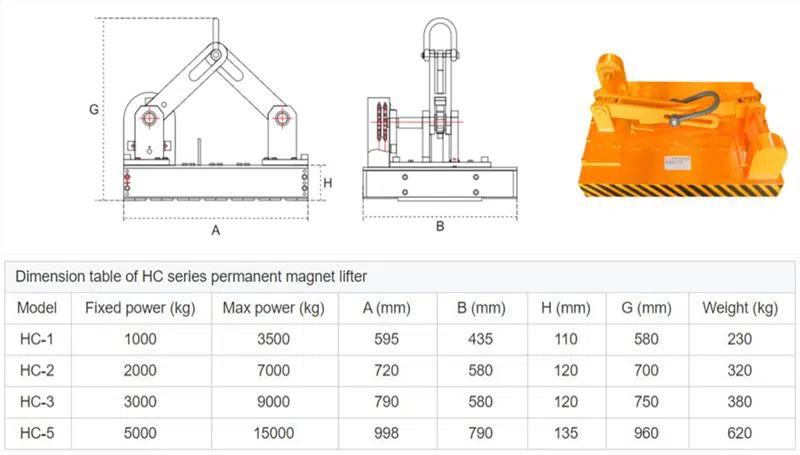 HX Permanent Magnetic Chuck Series
The switch typed permanent magnetic clamping block is applicable to large gantry milling machines, vertical and horizontal CNC integrated cutting machines and milling machines. It is applicable to the processing of large and medium-sized workpieces. It can quickly clamp workpieces. It can be used for 5-Sided cutting processing. Drilling, tapping and milling grooves can be completed at one time, saving processing flow, reducing repeated tolerance of excessive processing procedures and improving work efficiency, Greatly reduce the processing cost. HX fixture series can freely combine the number, position and spacing of magnetic worktables according to the size of workpieces, and is equipped with replaceable "magnetic conductive soft claw". It has many functions and can be made according to the needs of various workpieces.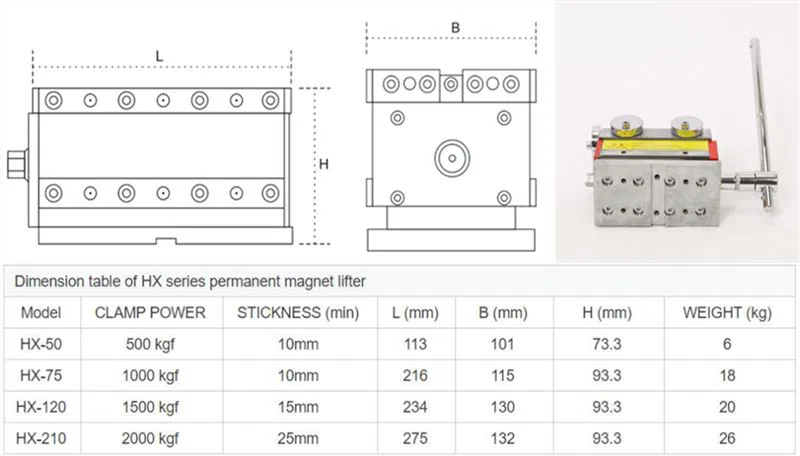 HB Series
HB series is a newest automatic permanent magnetic lifter series which independentresearch and development by our company, operation more simple and accurate, it is theinnovation of original HC series. Its features:
1) multi-axis line start the gear chain links,consistency is more strong and precision;
2) without swing arm push device,adoptingdirect-drive mode,the stability is excellent;
3) installing the new "visual change" switchdevice, suck and release, be clear at a glance.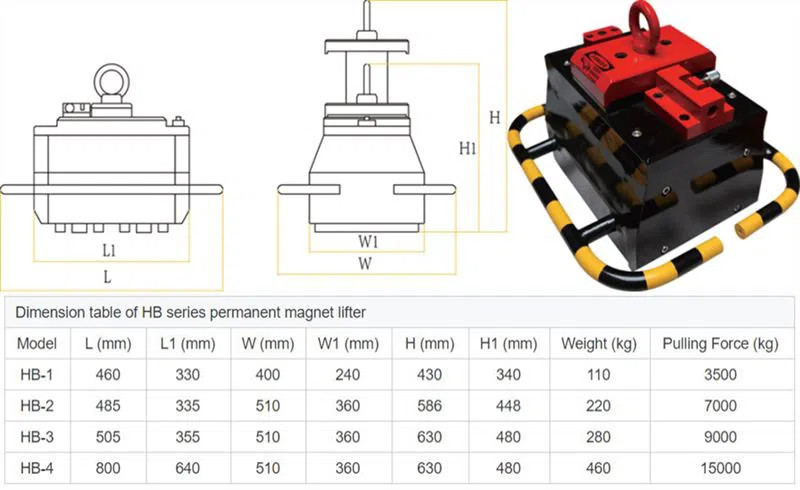 HE Clamp Series
Suitable for surface grinder, spark machine and wire cutting machine.
The magnetic pole gap is fine and the magnetic force is evenly distributed. When machining thin and small workpieces, the effect is obvious. There is no change in the precision of the worktable during magnetization and demagnetization.
After special treatment, the panel has no leakage, which can prevent the corrosion of cutting fluid, prolong the service life of disk, and work in cutting fluid for a long time.
Six surface grindingprocess, it can be used vertically on the on-line cutting machine tool. High performance magnetic steel is used in the disk, with large suction and almost no residual magnetism.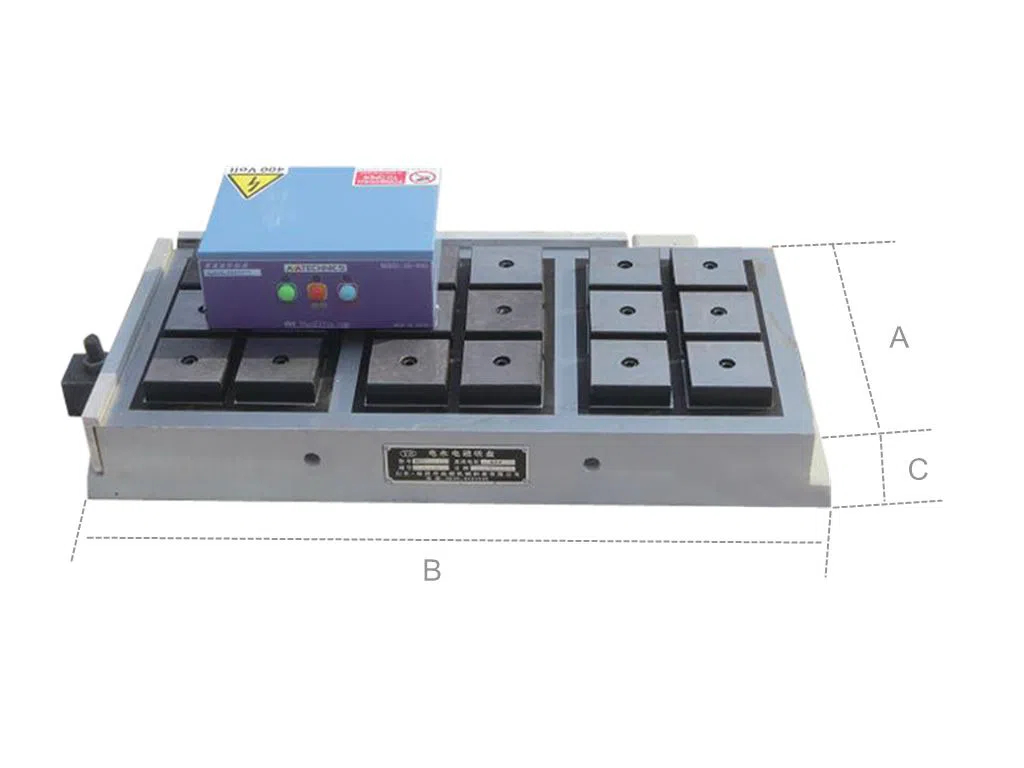 HY PERMANENT MAGNET ELECTRIC SUCTION Series
* Five sides can be used for processing, and the operation steps are few and simple.
* Ensure safe use, no internal heat and no deformation
* The clamping degree of the whole plane is uniform, and the machined surface is more smooth, which can effectively improve the tool life and ensure good repeatability.
* Ensure the flexibility of cutting, fast clamping and rapid replacement of machined workpieces. The cleaning of the through hole is also very convenient, which can achieve section clamping and multi angle cutting.
* Self regulating magnetic pad, capable of clamping and supporting irregular shaped workpieces.
* It has a clamping force that fully meets or even exceeds the required cutting process.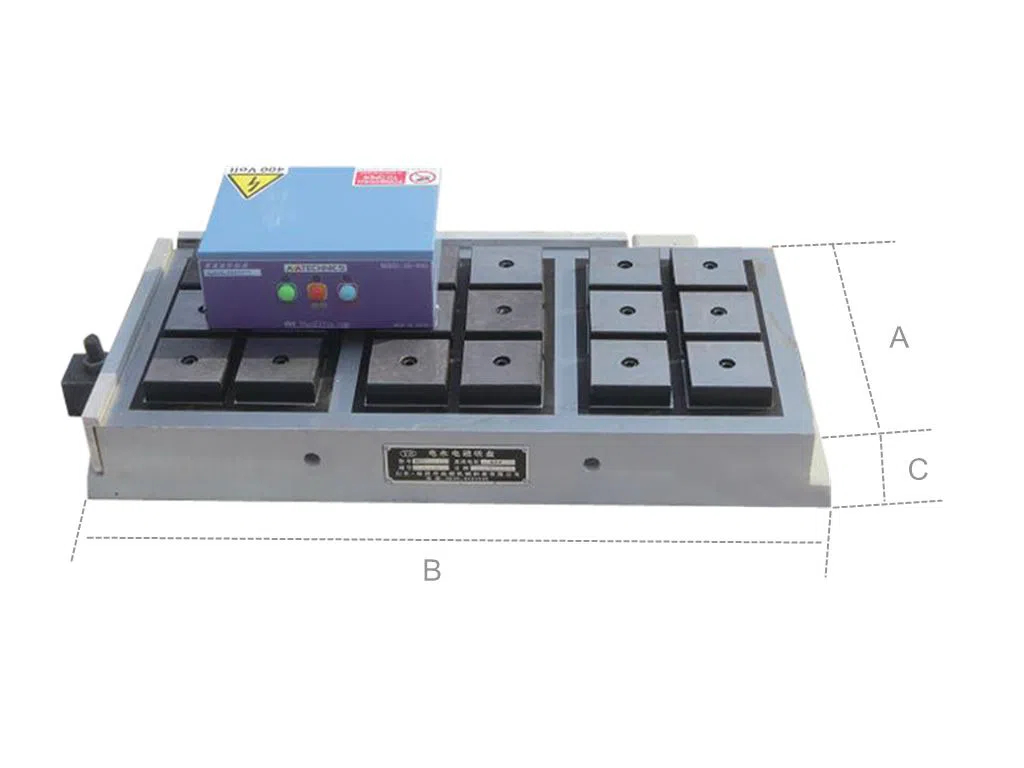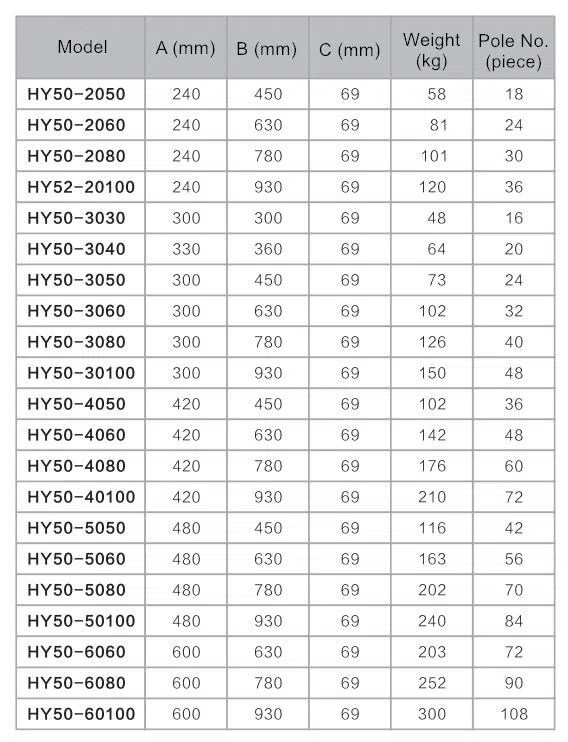 HY50 Series
50*50mm block magnetic pole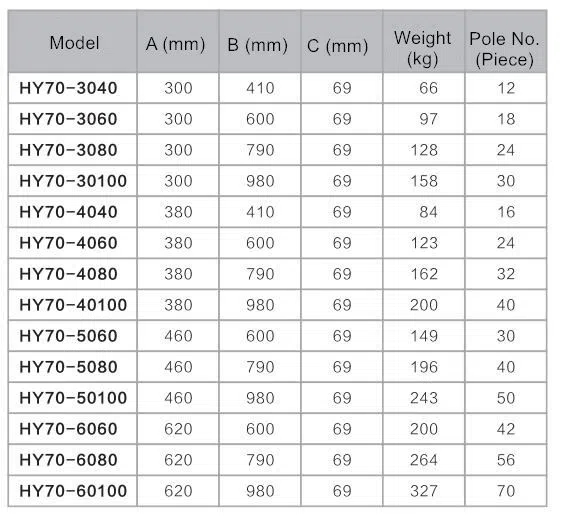 HY70 Series
70*70mm block magnetic pole
Hand Held Electrically Controlled Permanent Magnet Lifter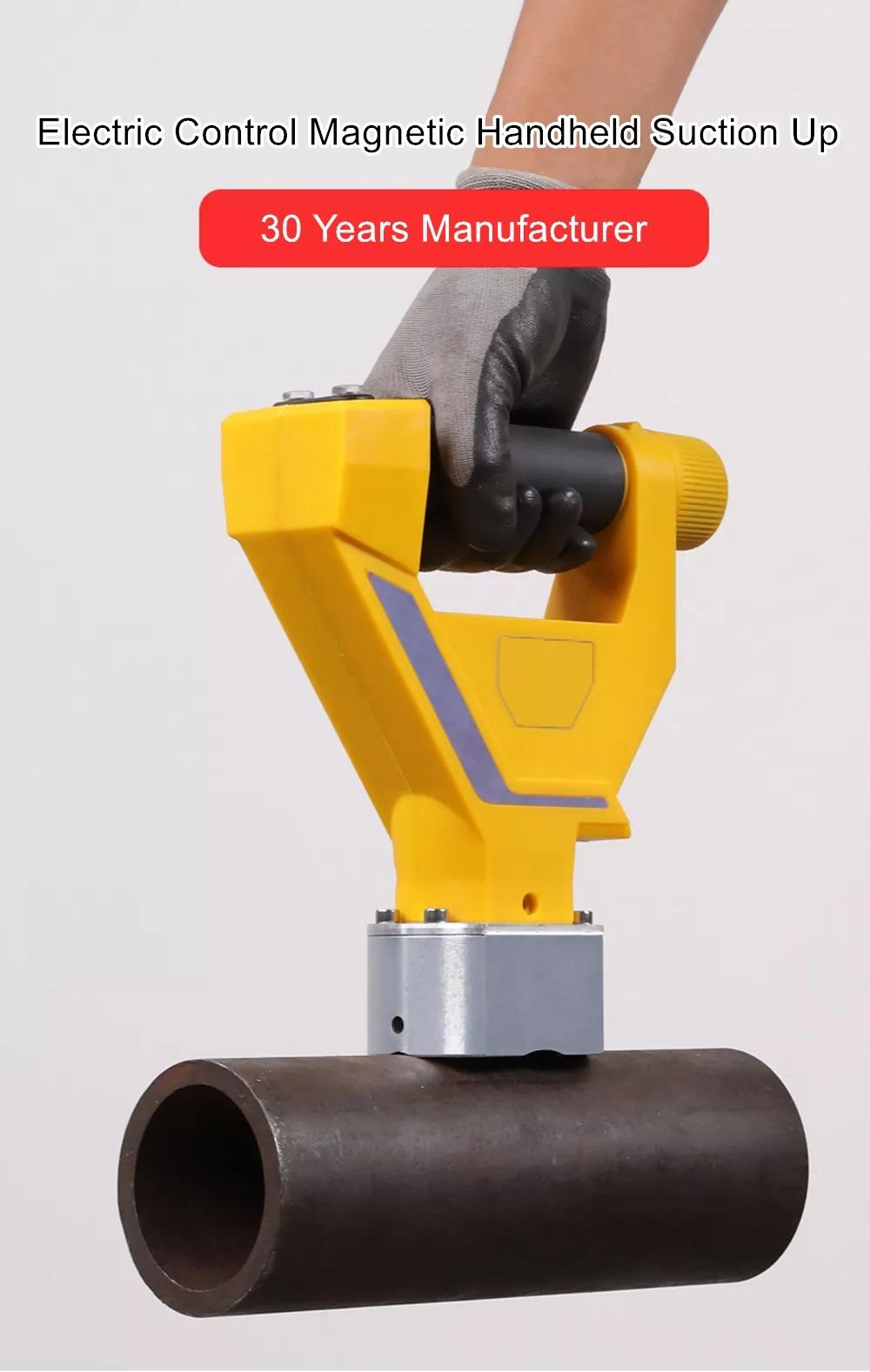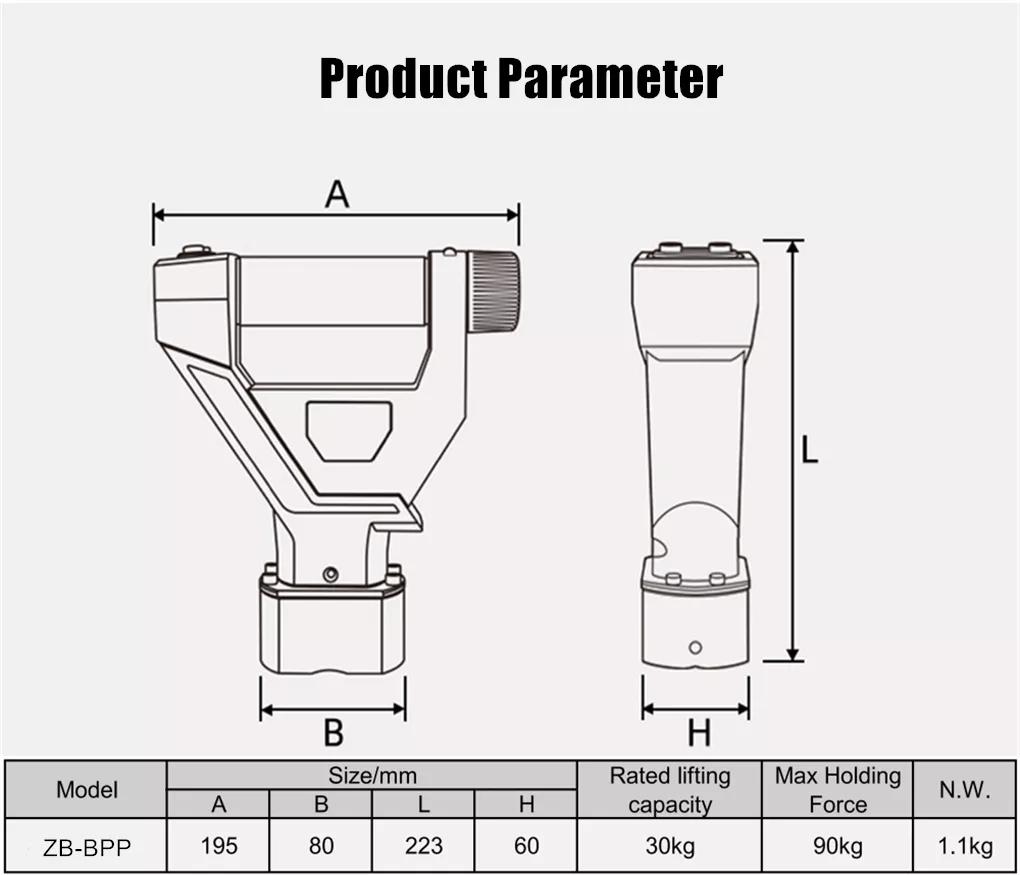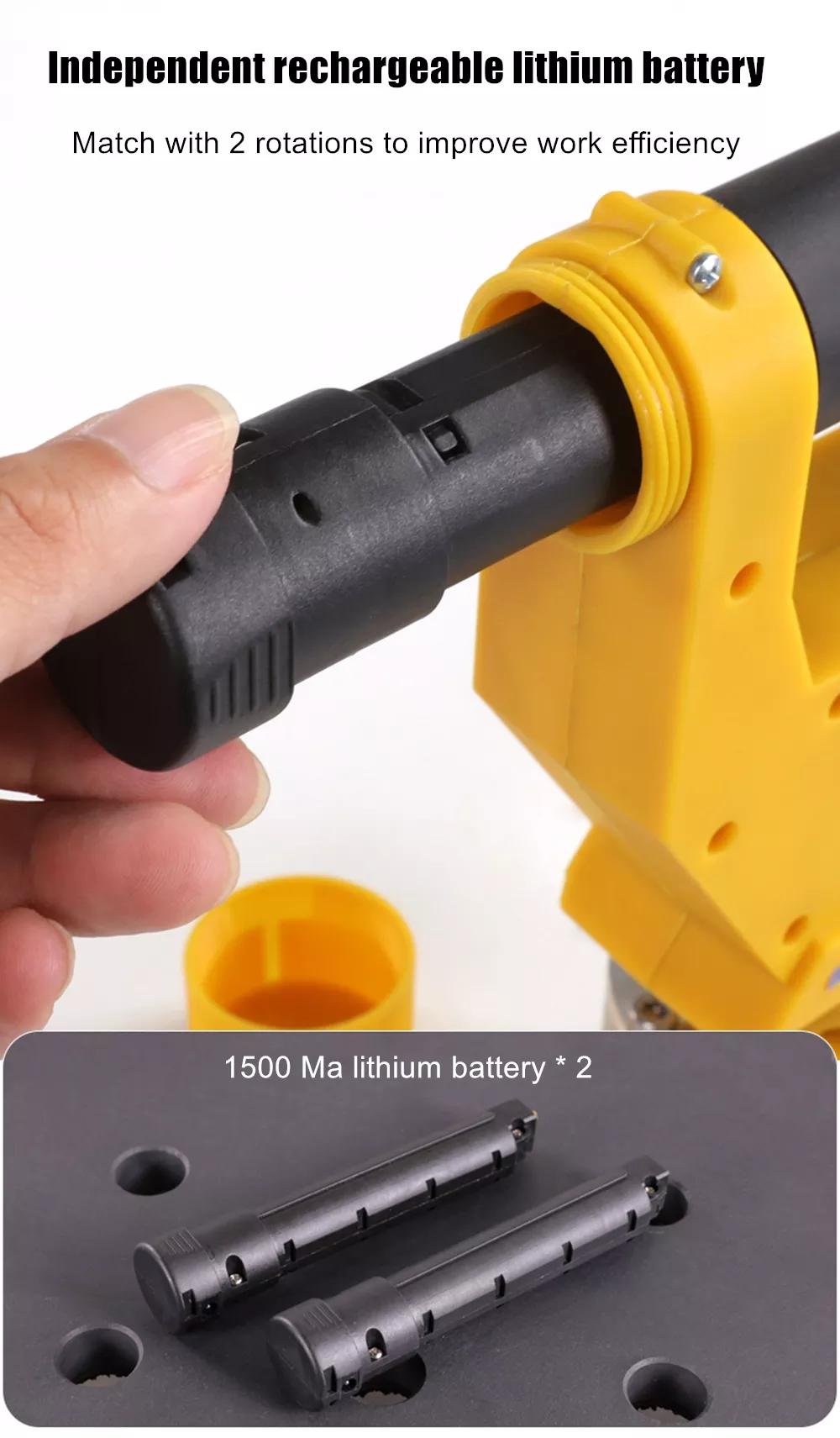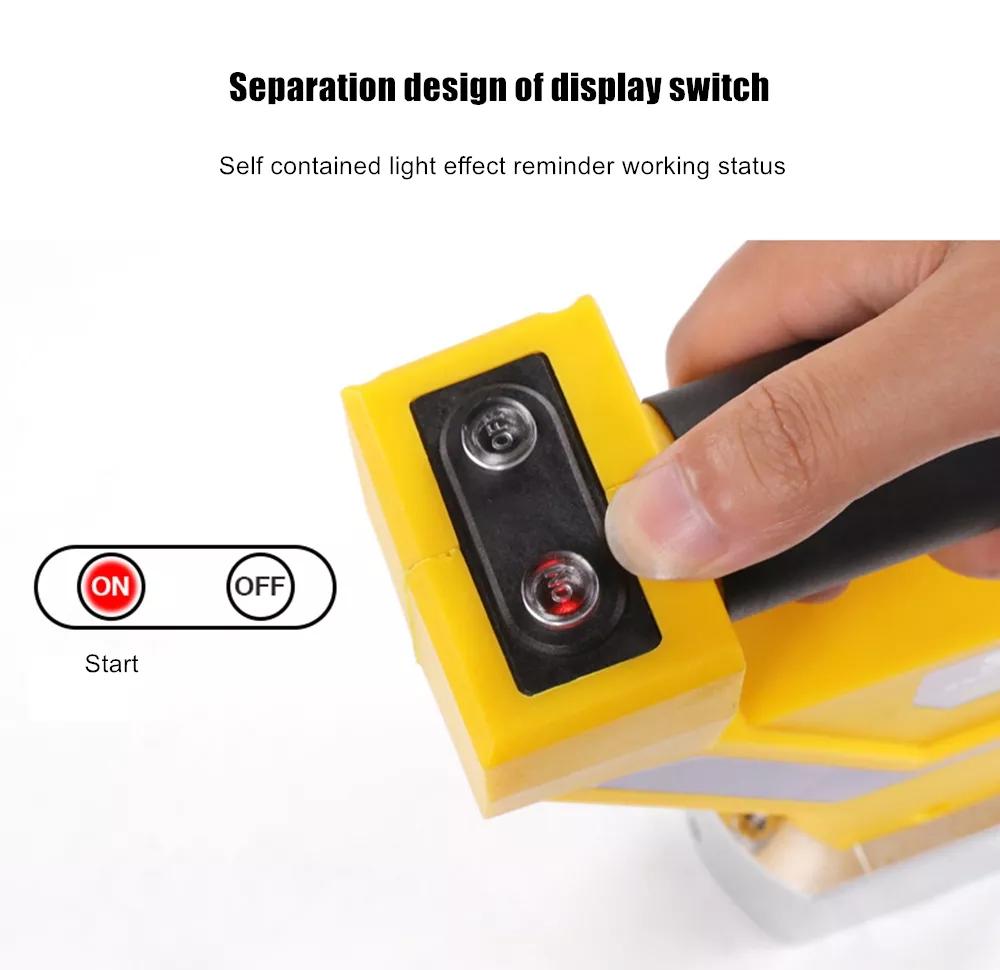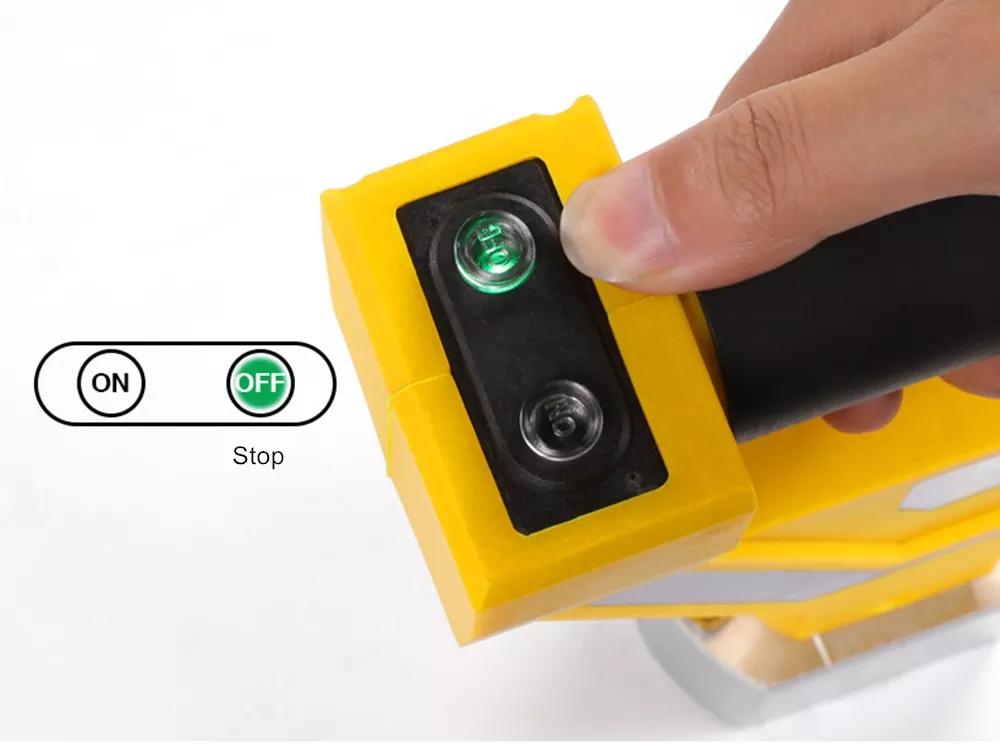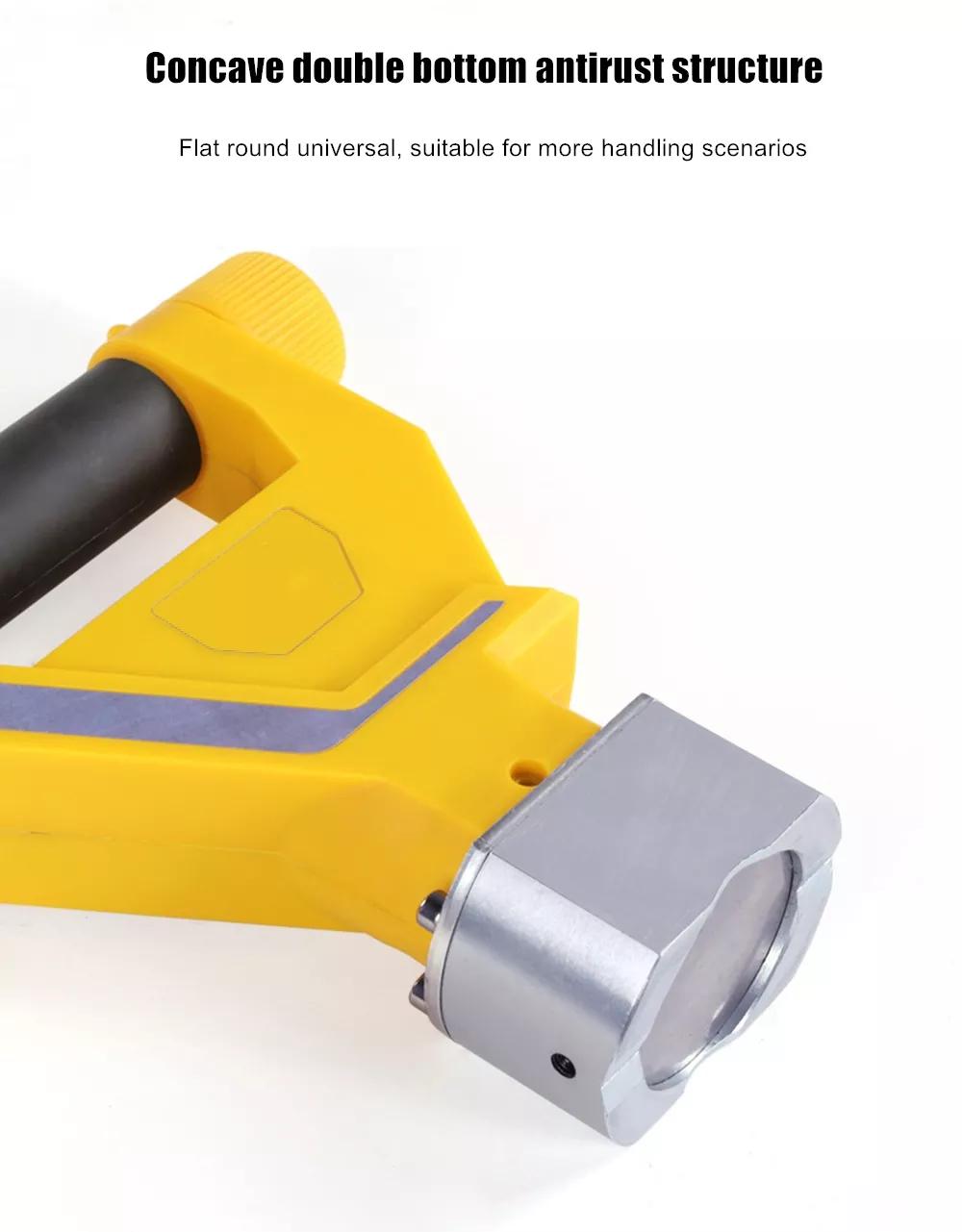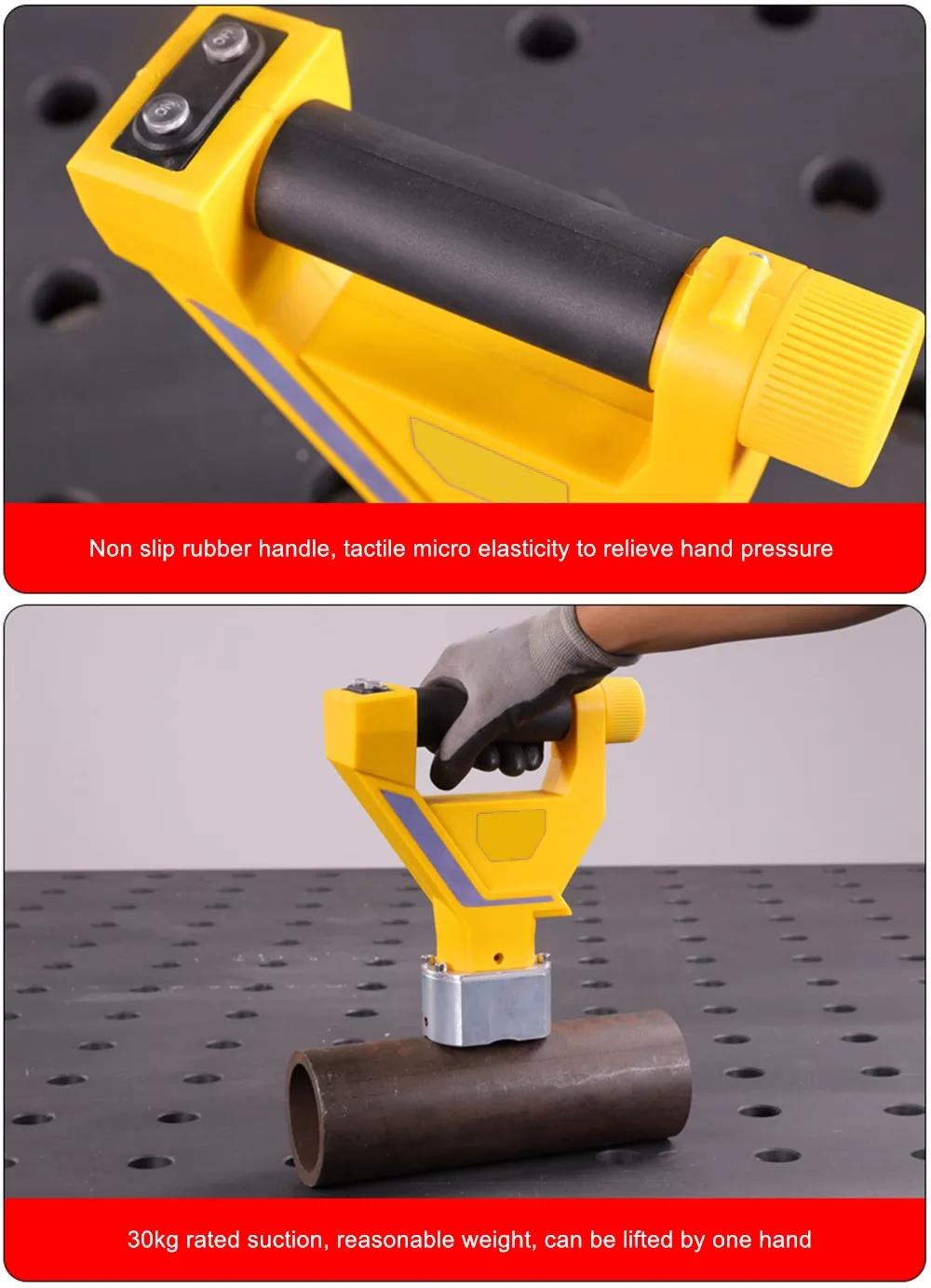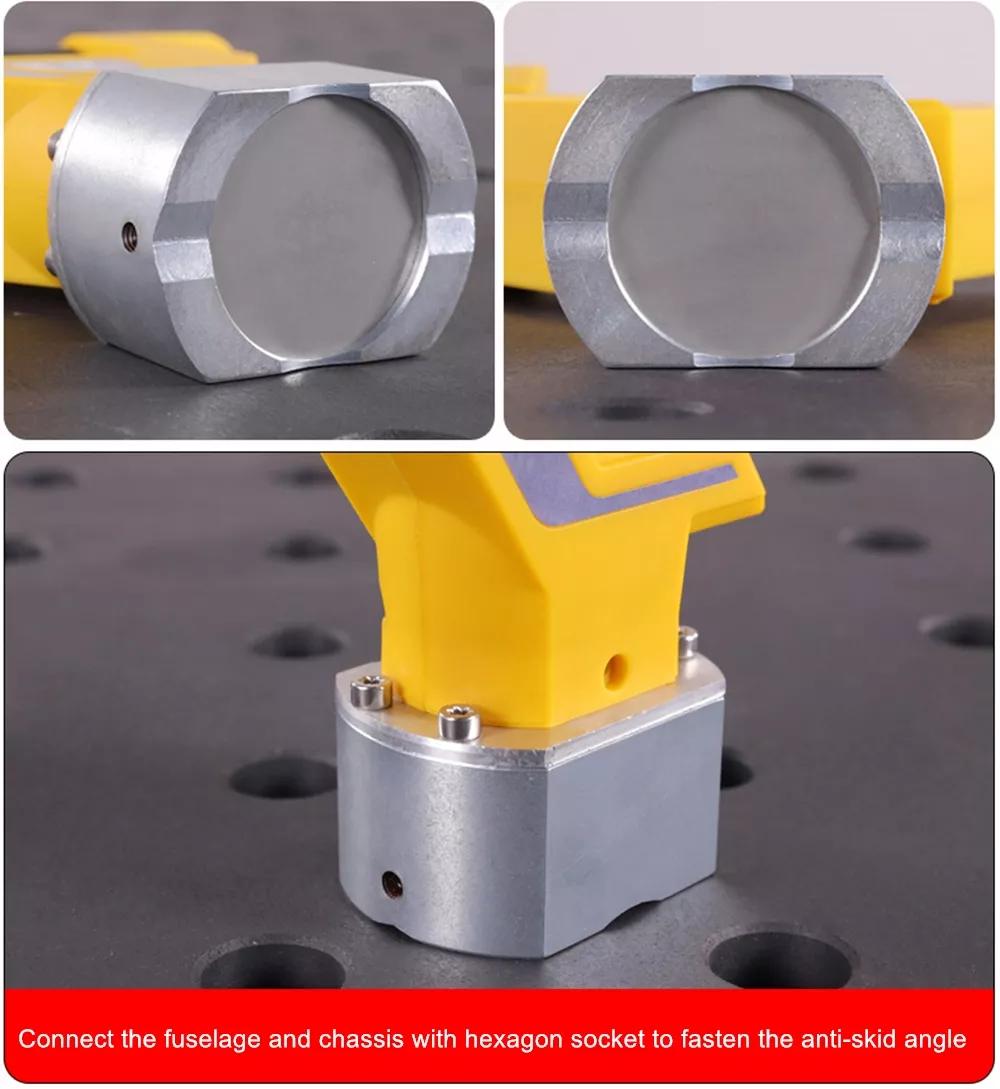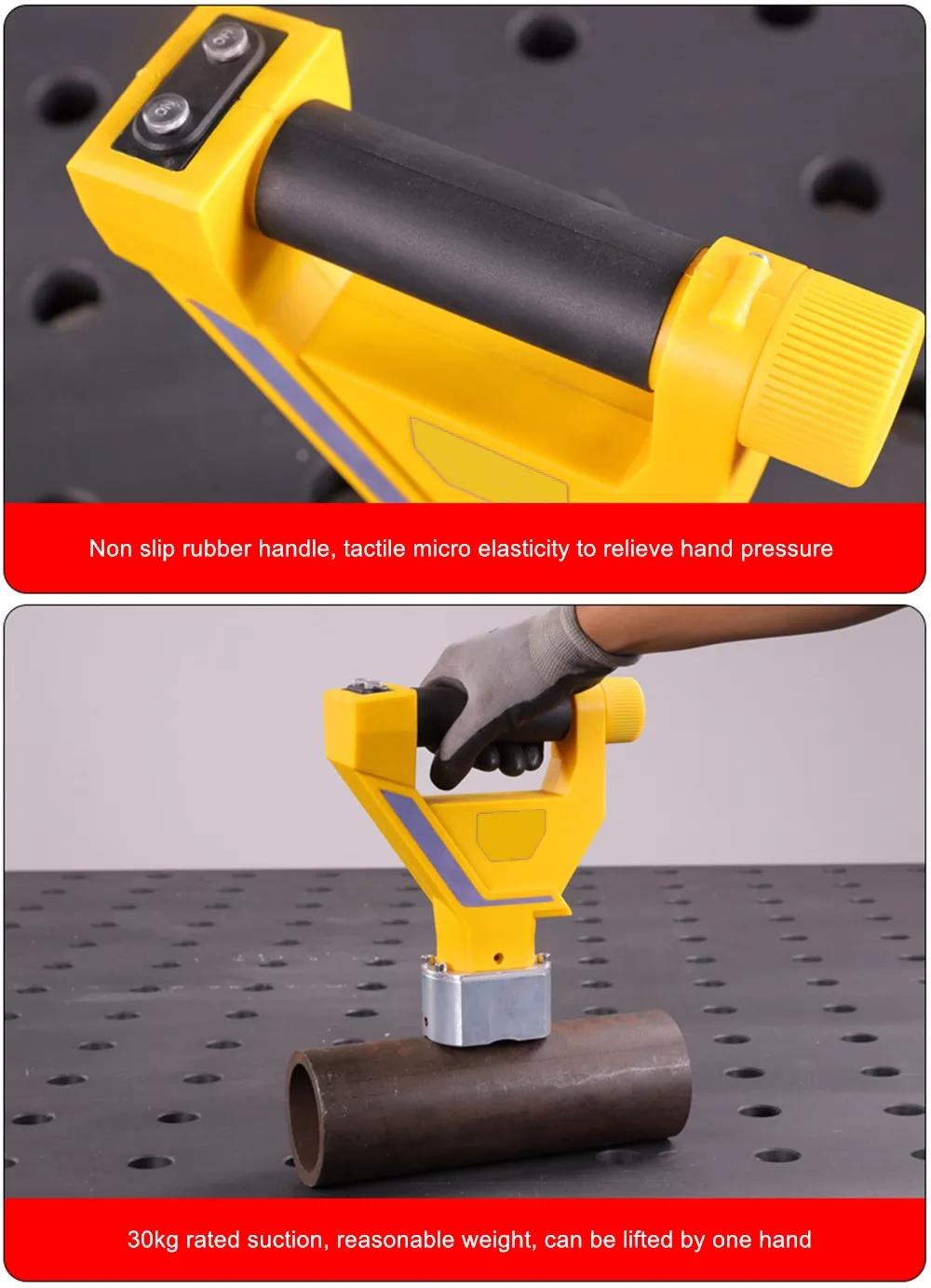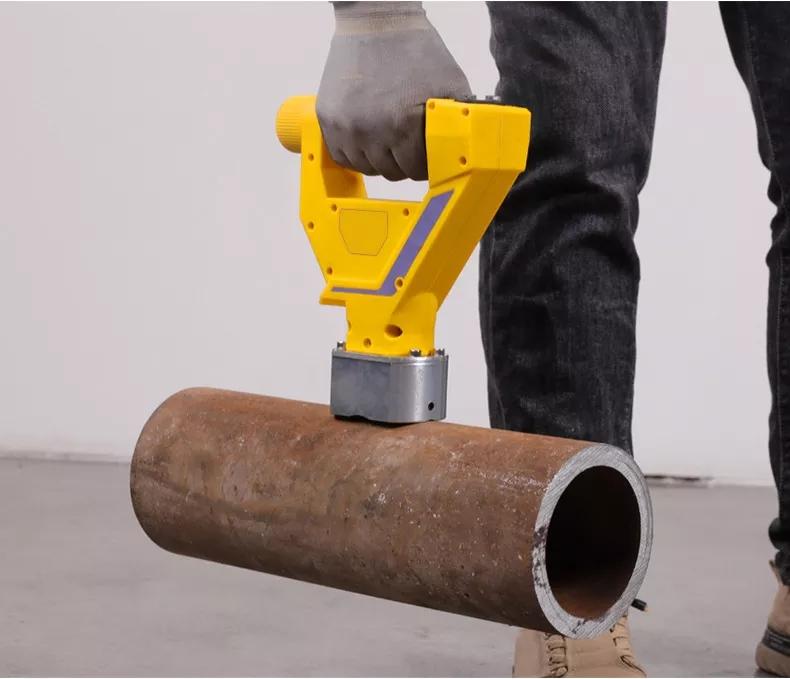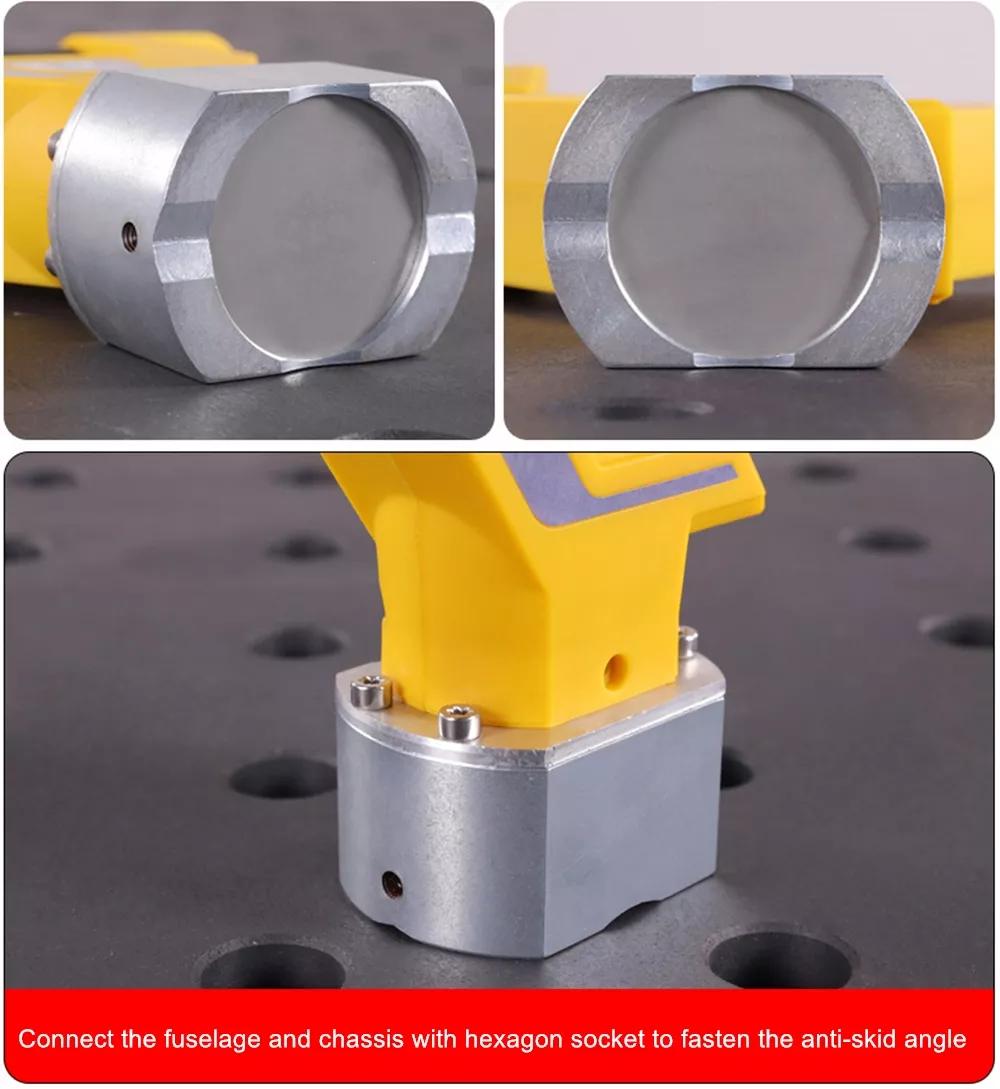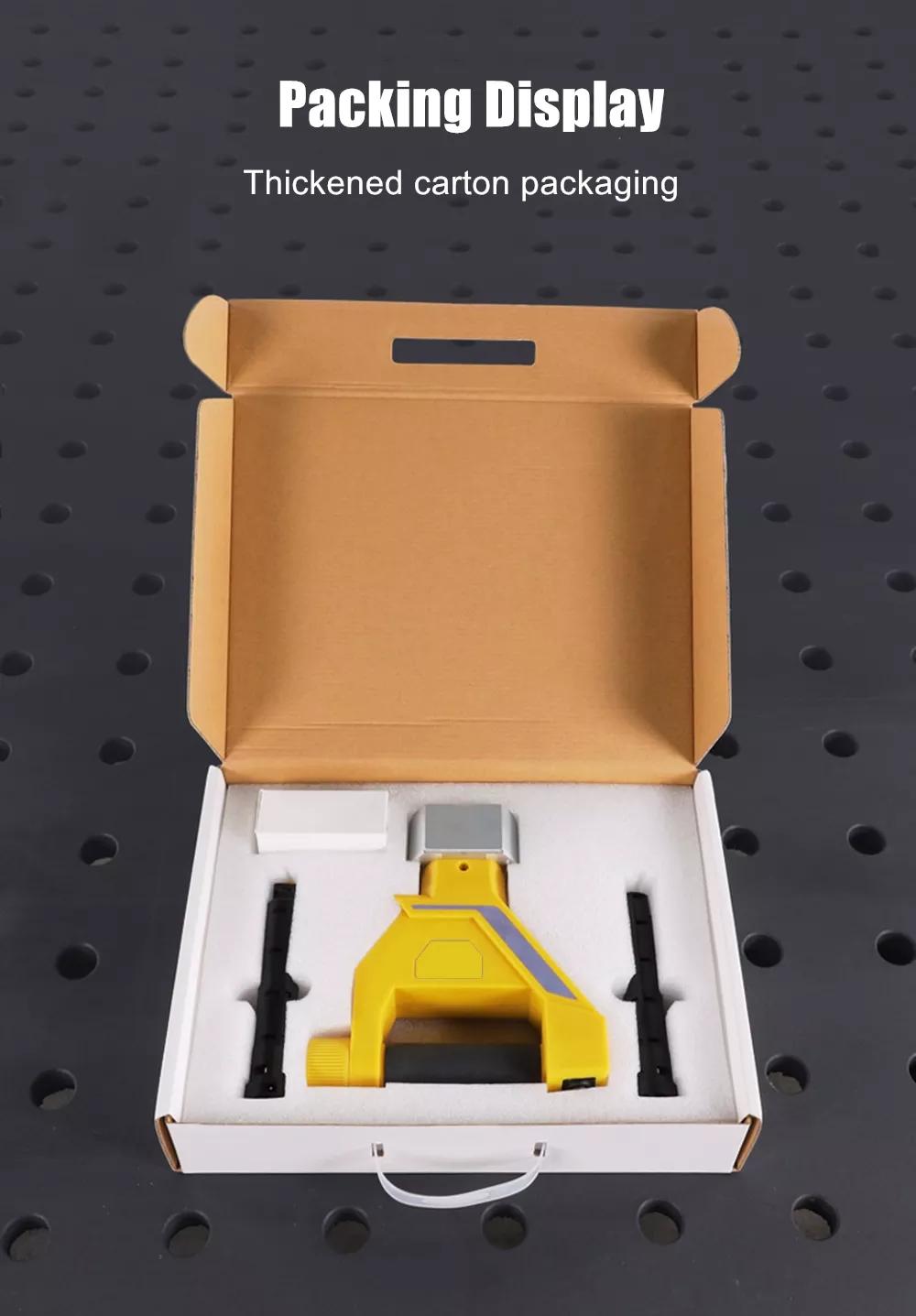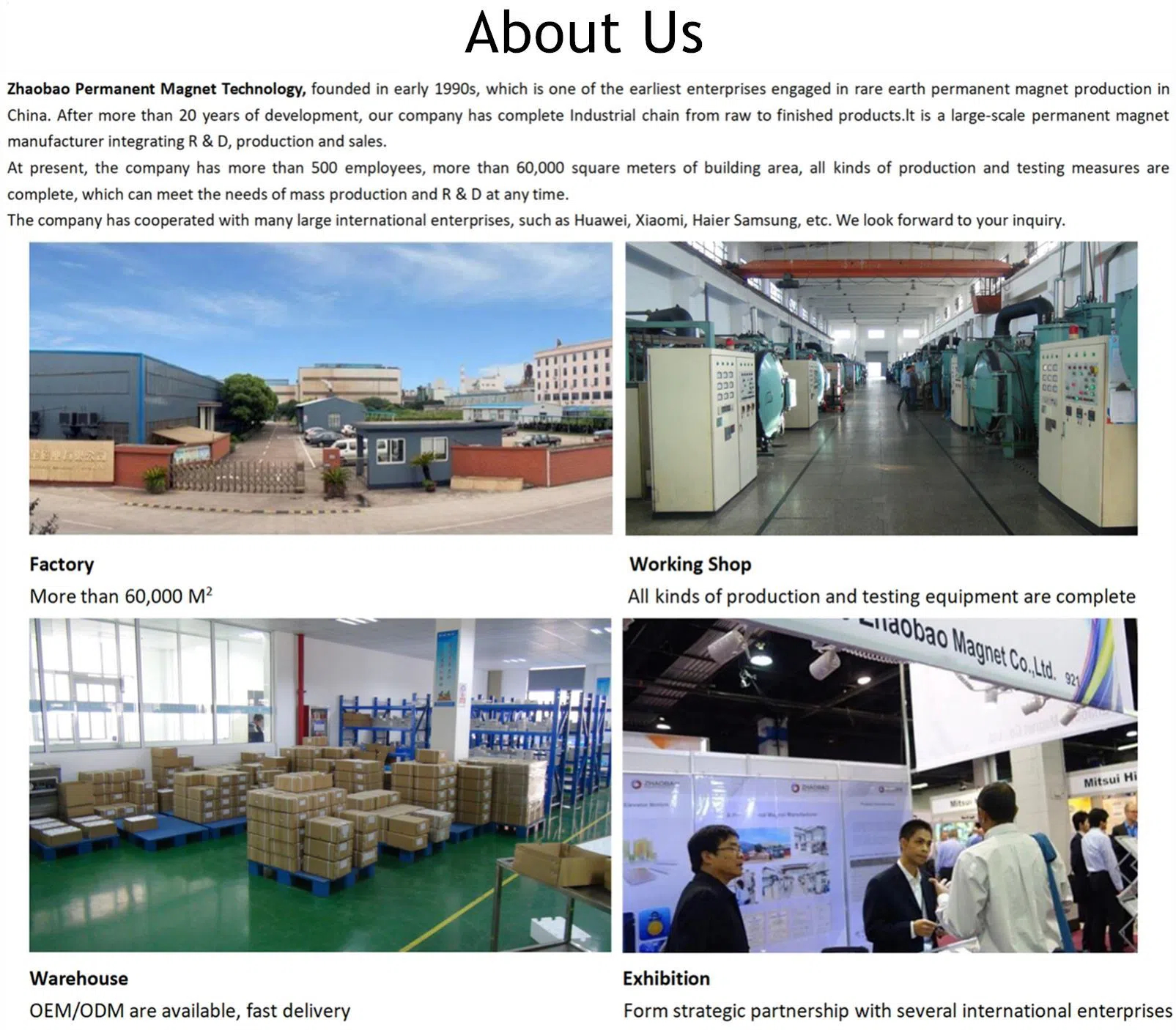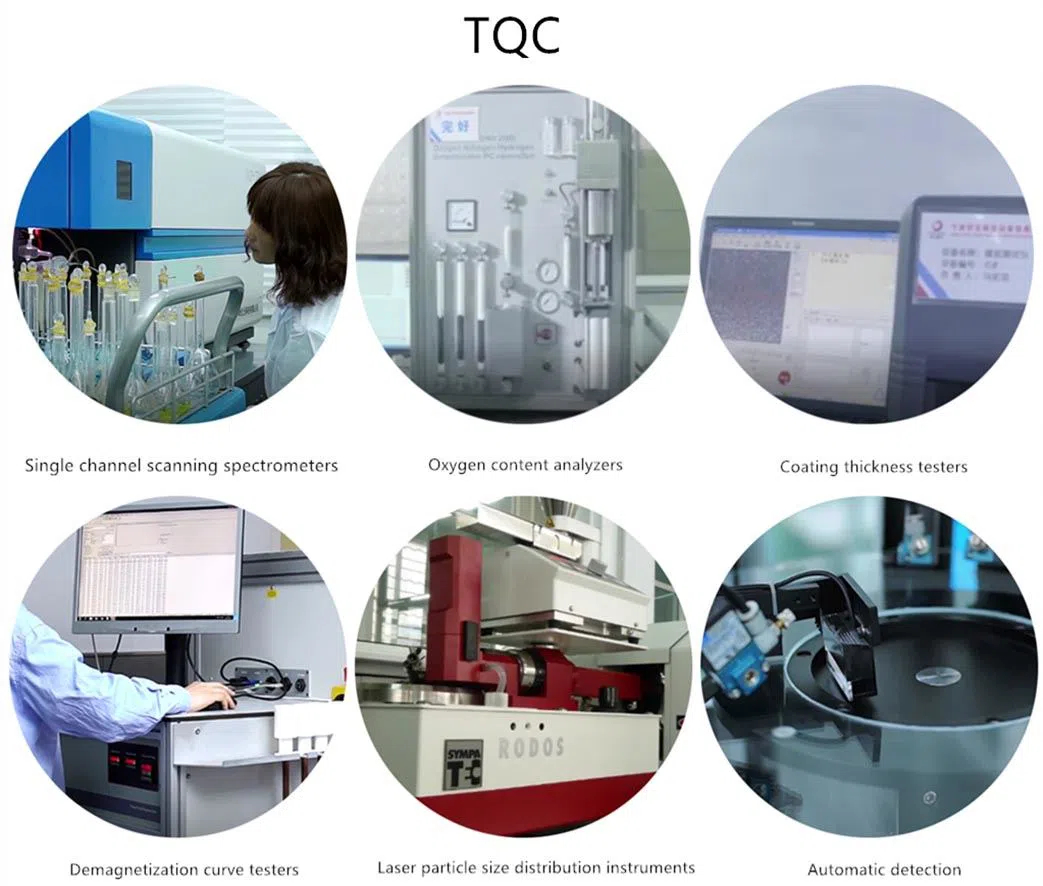 Certifications
Our company has passed a number of international authoritative quality and environmental system certifications, which is EN71/ROHS/REACH/ASTM/CPSIA/CHCC/CPSC/CA65/ISO and other authoritative certifications.

Why choose US?
(1) You can ensure product safety by selecting from us, we are reliable certified suppliers.
(2) Over 100 million magnets delivered to American, European, Asian and African countries.
(3) One stop service from R&D to mass production.
RFQ
Q1:How do you control your quality?
A:We have advanced processing equipment and testing equipment, which can achieve strong control ability of product stability, consistency and tolerance accuracy.
Q2: Can you offer the products customized size or shape?
A:Yes, the size and shape are based on customer's requirement.
Q3:How long is your lead time?
A:Generally it is 15~20 days and we can negotiate.
Delivery
1. If the inventory is enough, the delivery time is about 1-3 days. And the production time is about 10-15 days.
2.One-stop delivery service,door-to-door delivery or Amazon warehouse. Some countries or regions can provide DDP service, which means that we
will help you to clear customs and bear customs duties, this means you don't have to pay any other cost.
3. Support express, air, sea, train, truck etc. and DDP, DDU, CIF, FOB, EXW trade term.


---
Previous:
Fishing Magnets
---
Write your message here and send it to us