Wholesale China 400 Lb Fishing Magnet with Neodymium Magnet
Product Detail
Product Tags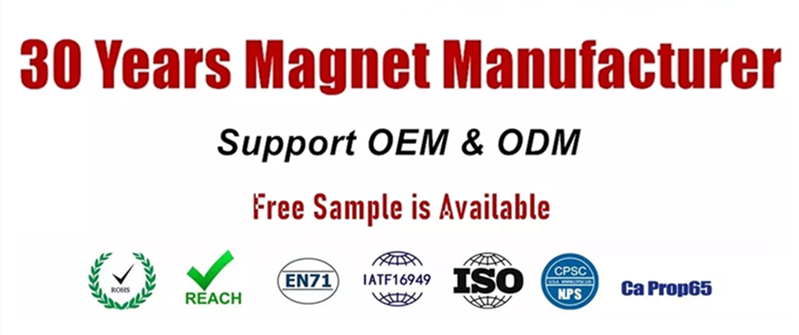 Wholesale China 400 Lb Fishing Magnet with Neodymium Magnet
Wholesale 1000 Lb Neodymium Magnet− Big Fishing Magnet Supplier −Neodymium Magnets 500 Lbs Supplier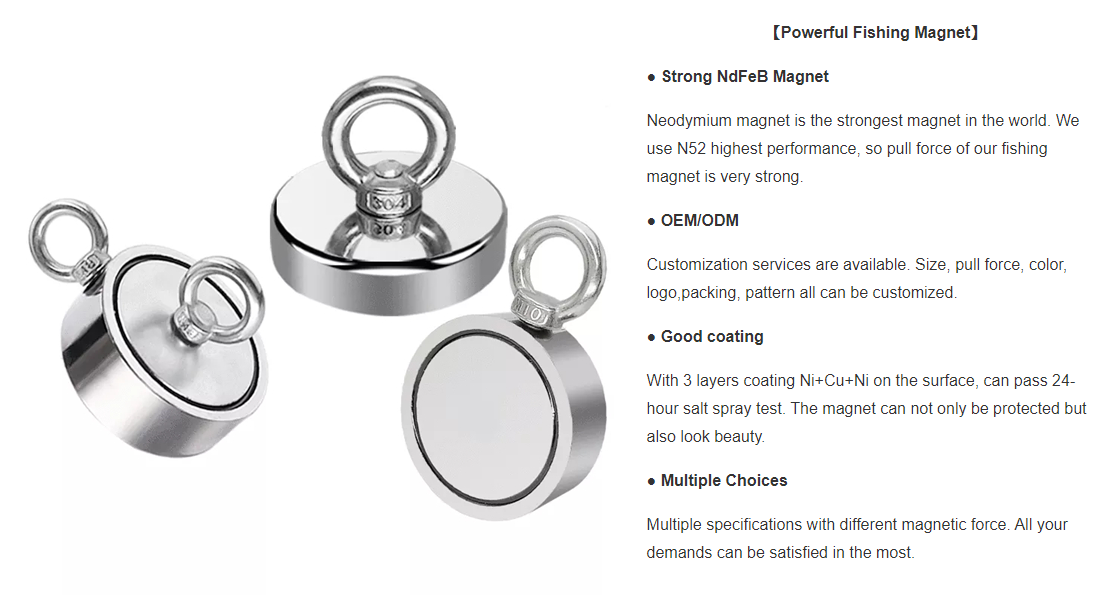 Advanced production equipment and 20 years of production experience can effectively help you customize various shapes! Special shaped magnet (triangle, bread, trapezoid, etc.) also can be customized!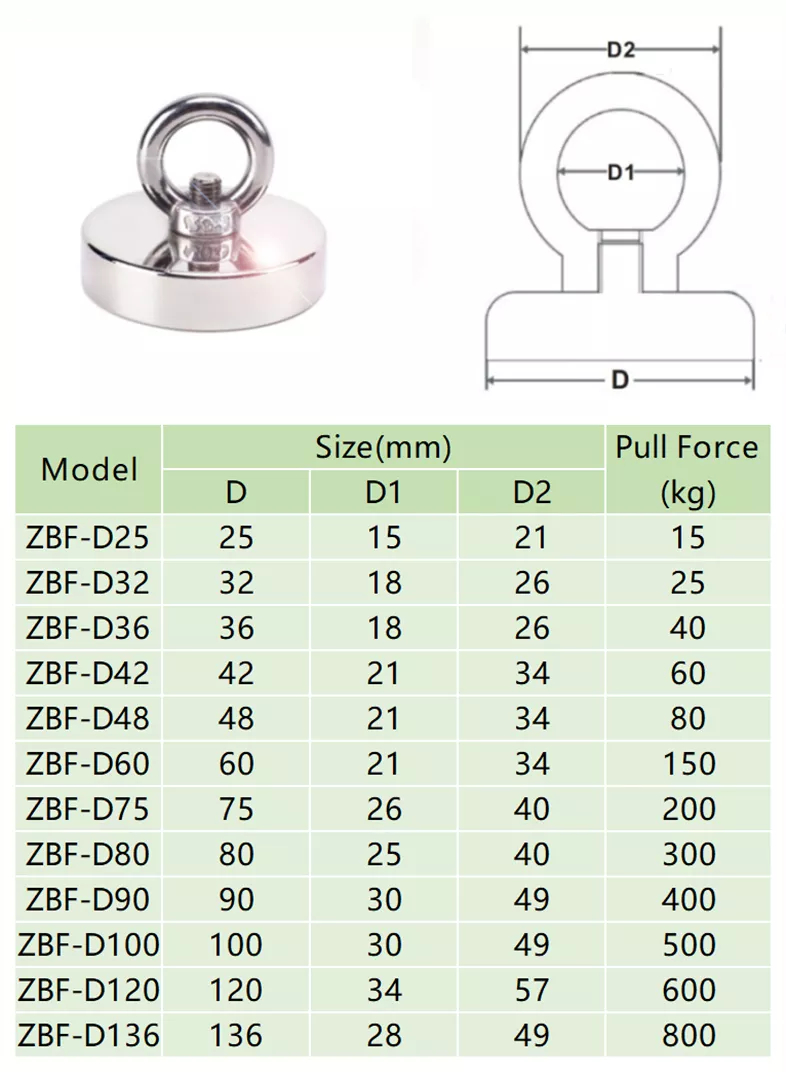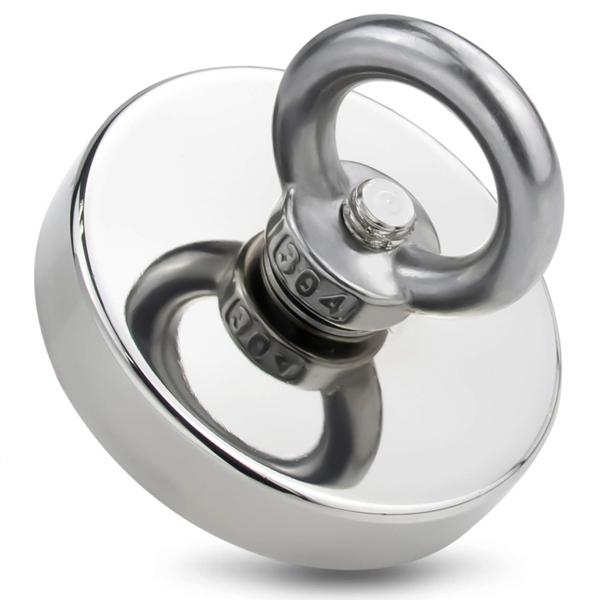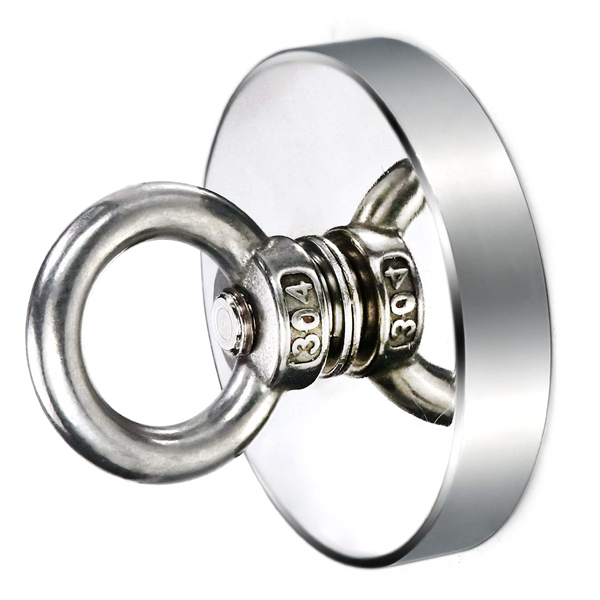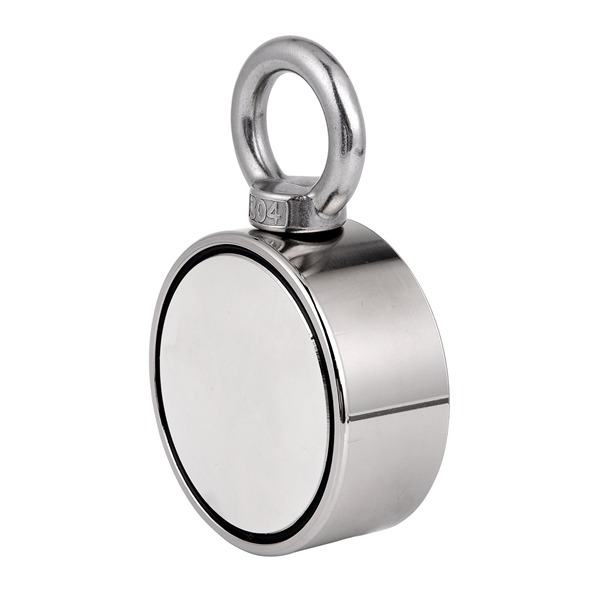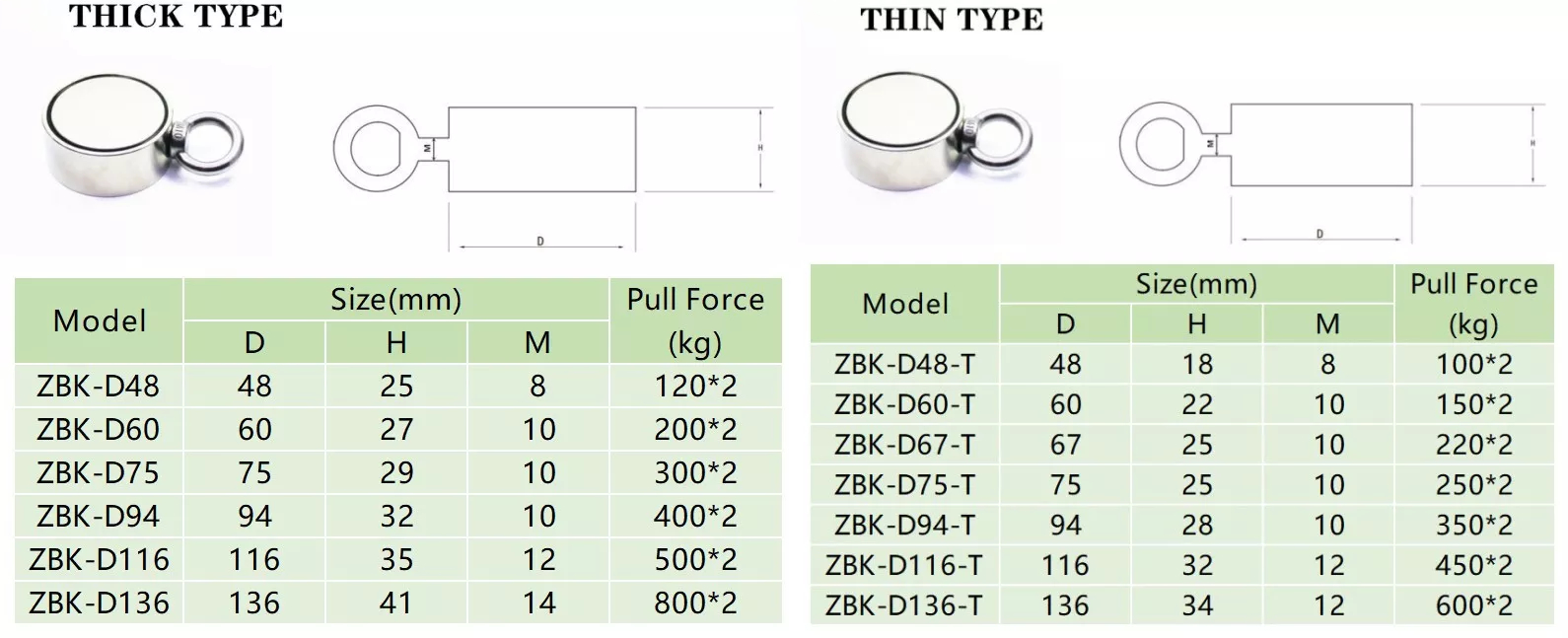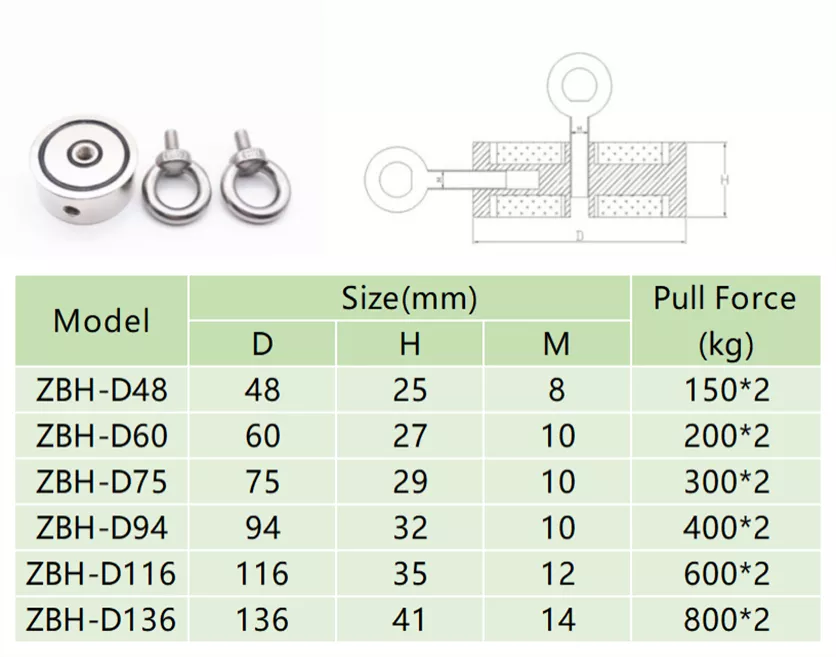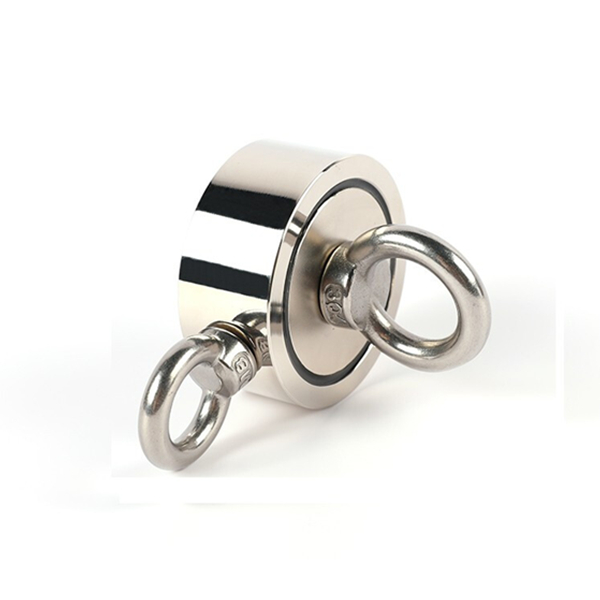 For more accessories, please contact us:

Rose zhu
WeChat &WhatsApp:0086 18133676123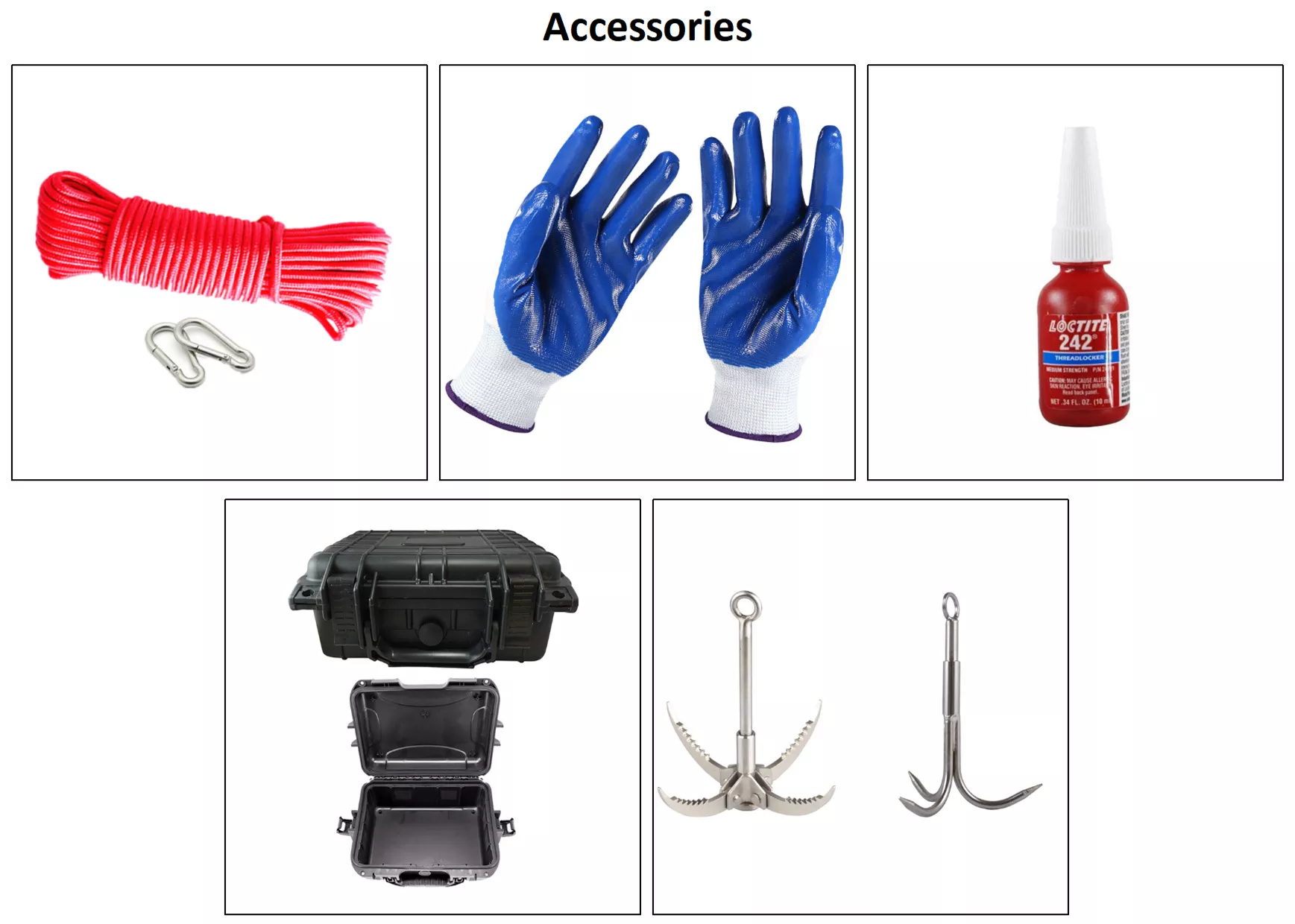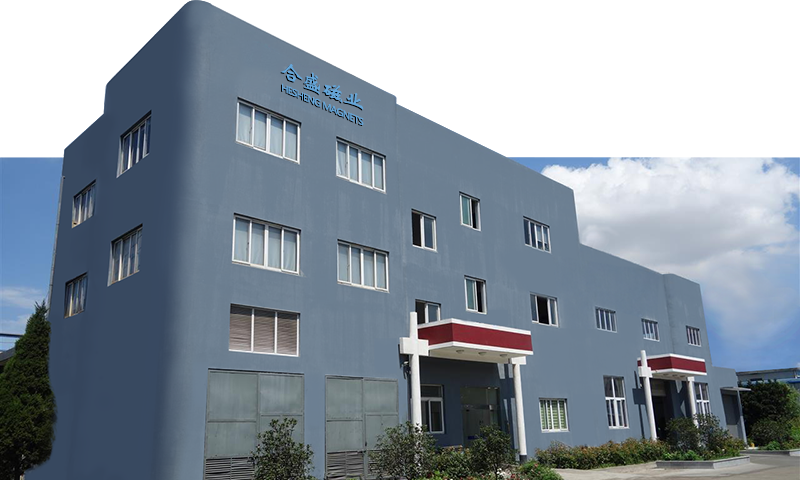 Hesheng Magnet Group. As a professional magnet solution provider, Hesheng Magnet is able to produce various permanent magnets and magnetic assemblies used in a wide range of applications and industry sectors in Europe, Asia and North & South American market.
With a number of Magnet production lines located within Hesheng Magnetics they are able to ensure a continuous supply of material.
The annual production capacity of sintered neodymiun magnet has reached 5000tons and capacity continues to increase by 50 percentage per year. With the advanced technology team, "Hesheng Magnet" has achieved a big step forward in product quality.
Further research in magnetic properties and flux simulation are now available, thanks to the cutting edge technologies used and the dedicated engineering team. This has enabled Hesheng Magnets to achieve higher dimensional tolerances, stable magnet properties and higher grades of material. These are all requirements demanded by our international clients.
Over the past 30 years,"Hesheng Magnet" has developed many business partners within Europe and North American Markets, in particular Germany and USA. The reliable quality of Hesheng magnets products and service in many business sectors has been interpreted as "Hesheng" brand value,which means, hightest quality along with most effective cost.
Processing and Production Equipment
Our factory has strong technical force and advanced and efficient processing and production equipment.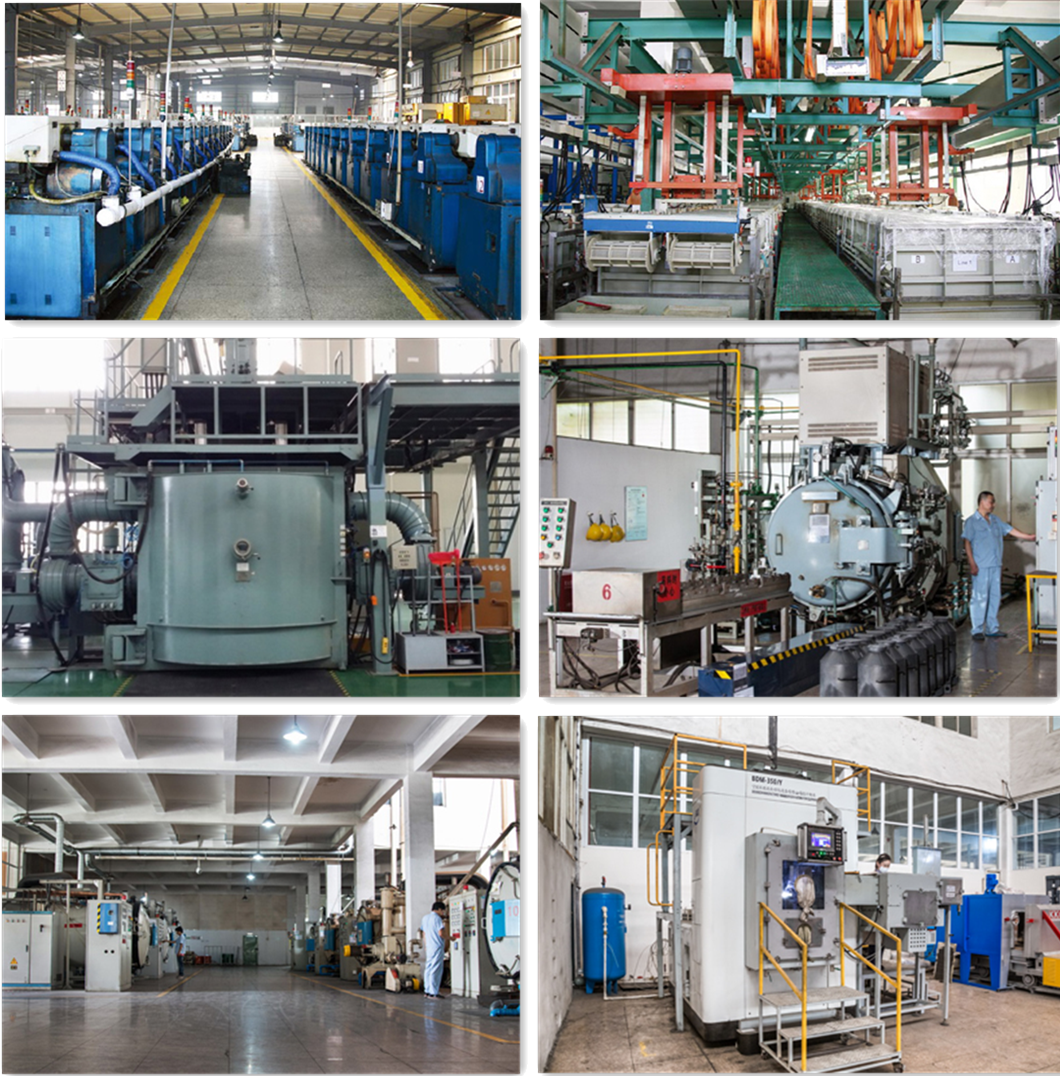 Quality Inspection Equipment
Excellent quality testing equipment to ensure product quality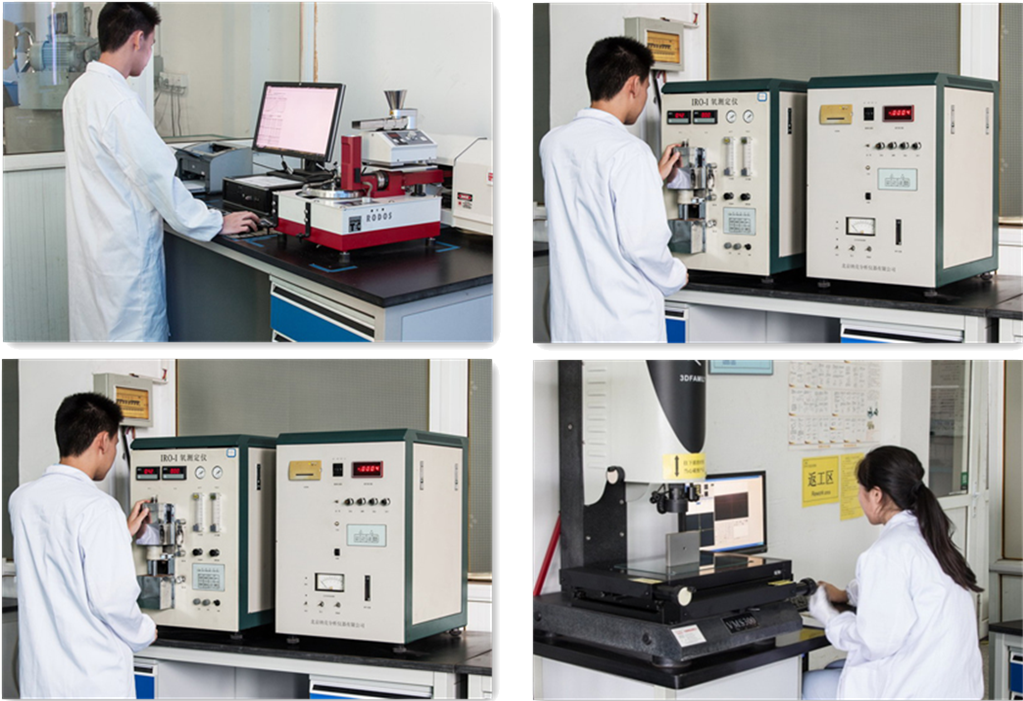 Note: Space is limited, please contact us to confirm other certificates.
At the same time, our company can carry out certification for one or more certificates according to your requirements. Please contact us for details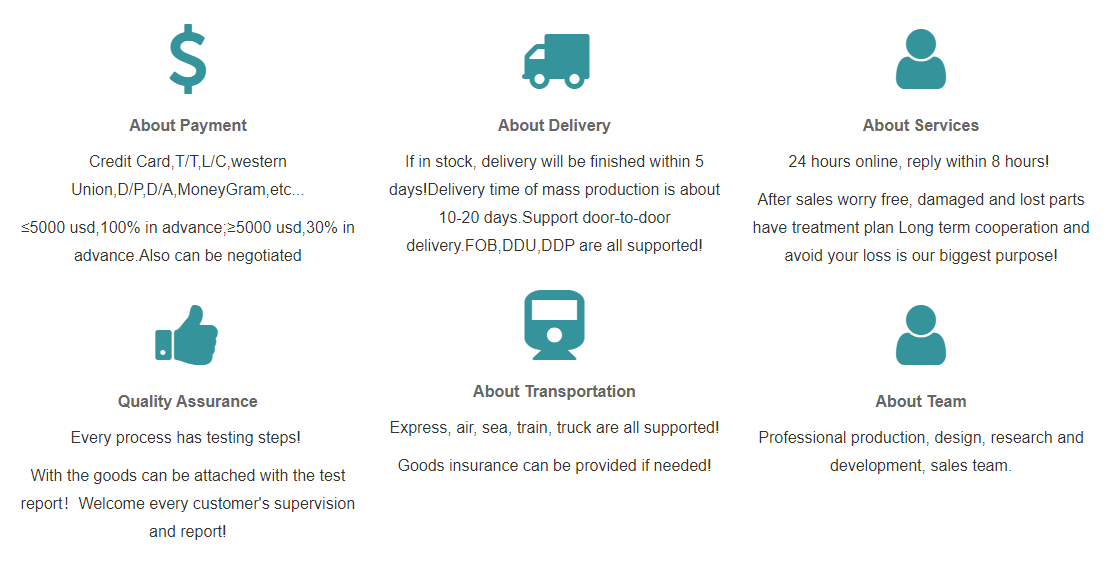 Standard air or sea packing.
We can packing items by your requirements.
We support logo, packing, pattern customization service.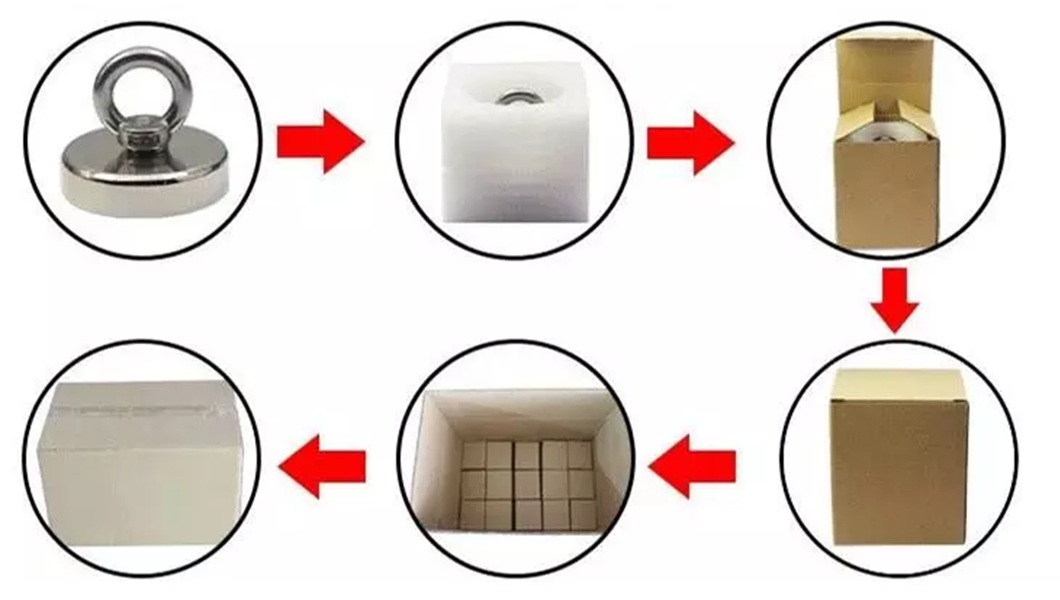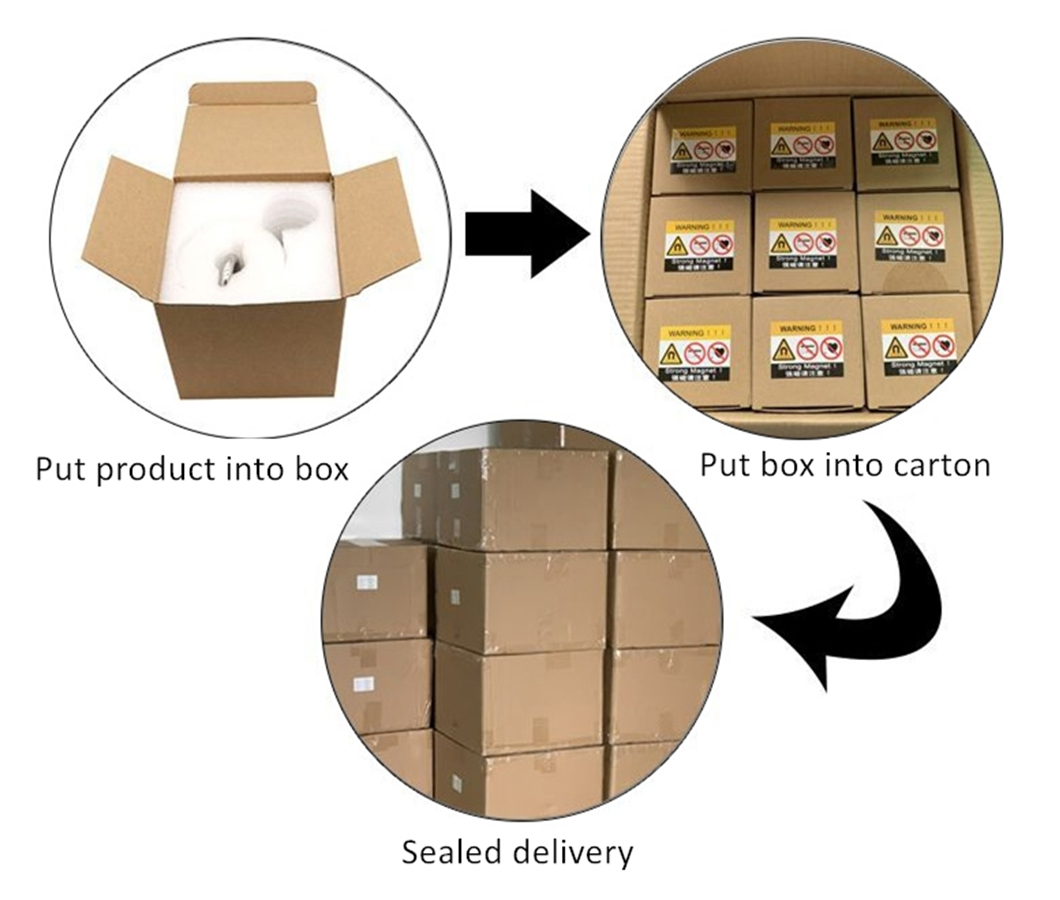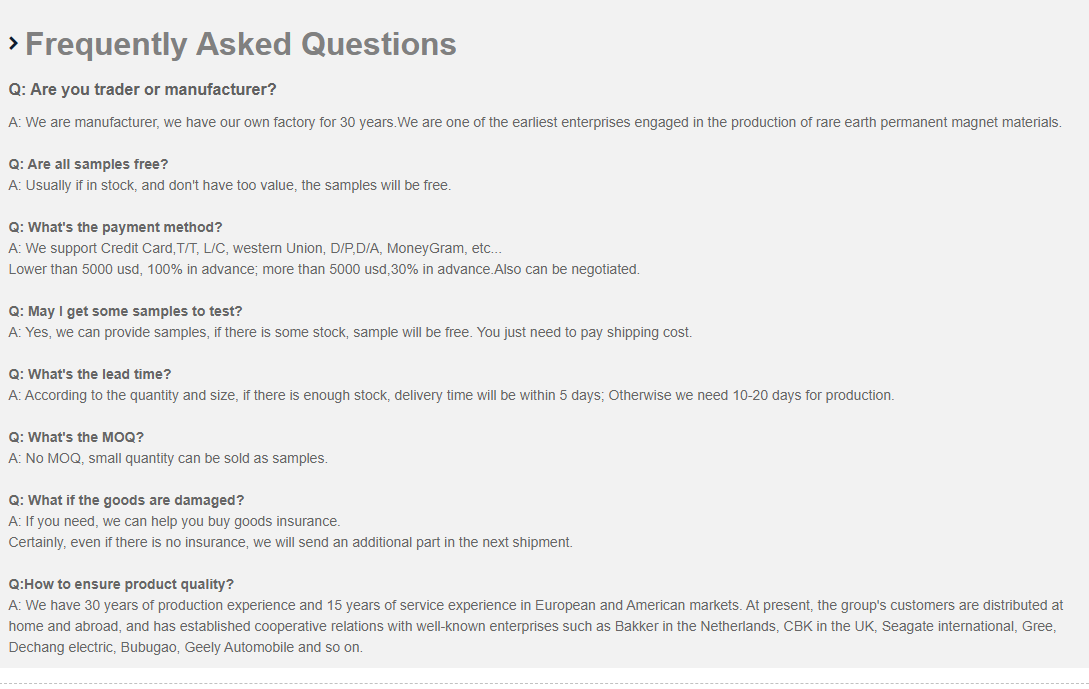 Note:
Modern Permanent Magnets can attract steel objects or other magnets from large distances and cause trapping injuries. Strong magnets should not be given to children. Many Magnets are brittle and may shatter if they are allowed to 'jump' together or they jump onto a steel surface. Strong Magnets may affect or interfere with sensitive electronic instruments. Always keep magnets at least 50mm from such devices. Magnets can destroy information stored on magnetic media such as credit cards, floppy discs and computer hard drives. Keep them at least 20mm away. Analogue watches, televisions and computer monitors can be permanently damaged by placing magnets near them. Users of heart pace makers should avoid being near magnets. Do not use magnets in explosive atmospheres.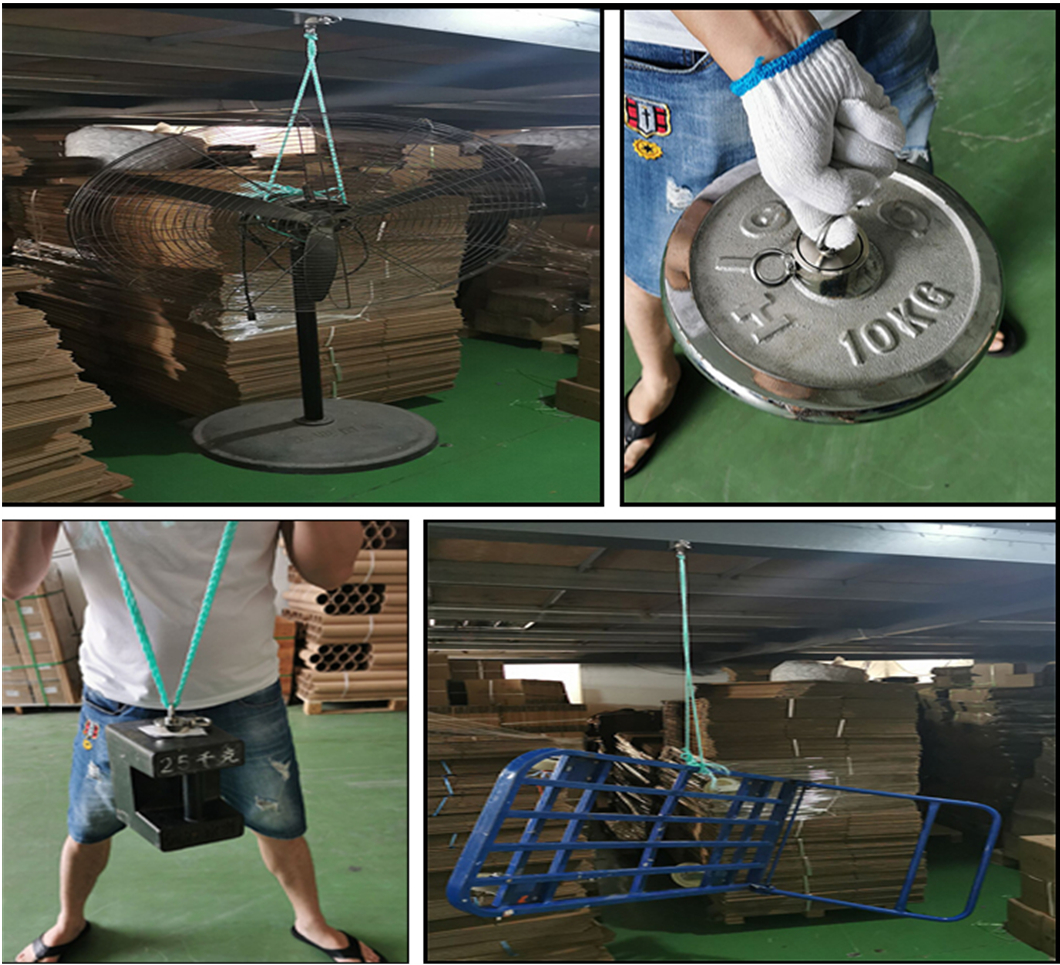 ---
---
Write your message here and send it to us