High Quality Ndfeb Ring Rare Earth Magnet
Product Detail
Product Tags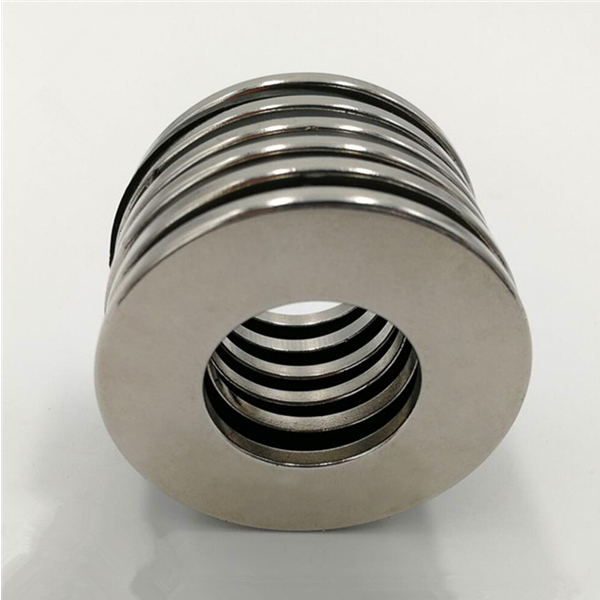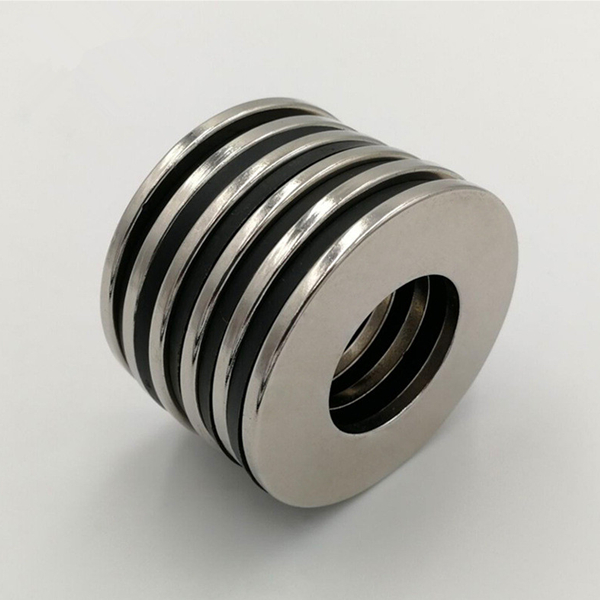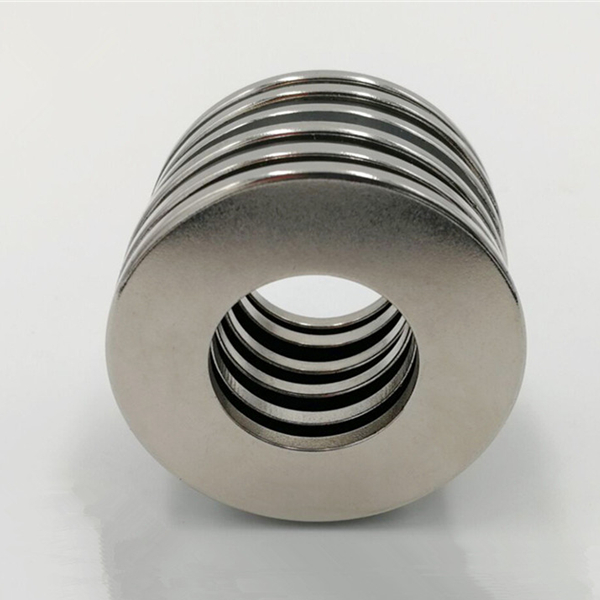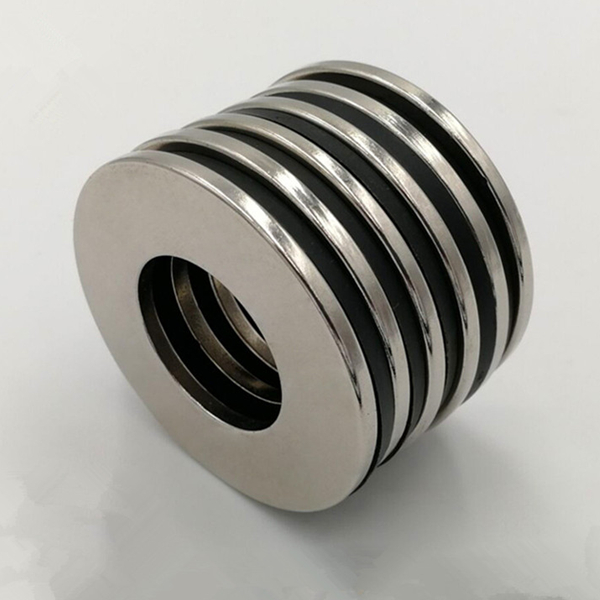 【High Quality Ndfeb Ring Rare Earth Magnet】
Advanced production equipment and 30 years of production experience can effectively help you customize various shapes! Special shaped magnet (triangle, bread, trapezoid, etc.) also can be customized!
In order to better serve you, please tell us the basic properties of magnets:
1. Size
2. Performance
3. Coating
4. Tolerance
5. Magnetization direction
6. Quantity
7. Purpose
8. Special requirements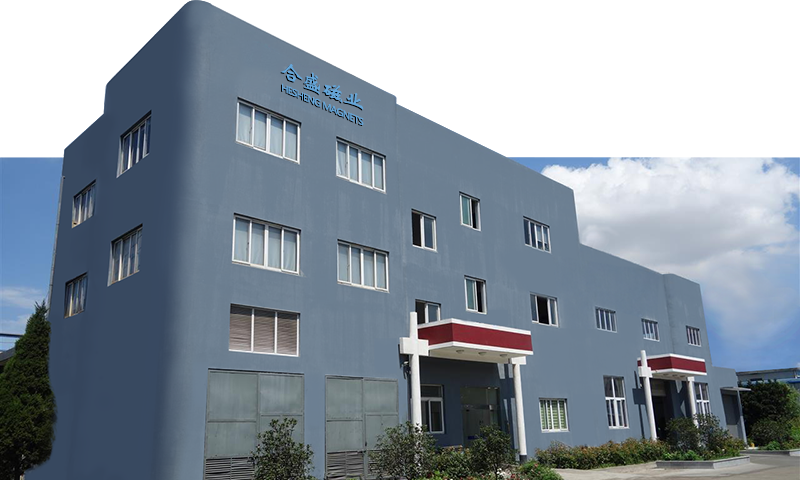 Hesheng Magnet Group is a professional magnet manufacturer, high-temperature magnet manufacturer, magnetic steel manufacturer, magnetic material manufacturer, and high-temperature magnet manufacturer. At present, there are hundreds of sets of equipment for producing various magnetic products, and various experimental and testing equipment are advanced and complete; There are more than 500 professional engineering and production personnel. The company has many production lines from raw material sintering, finishing to electroplating. It is one of the magnet manufacturers with strong strength in China at present.
Processing and Production Equipment
Our factory has strong technical force and advanced and efficient processing and production equipment.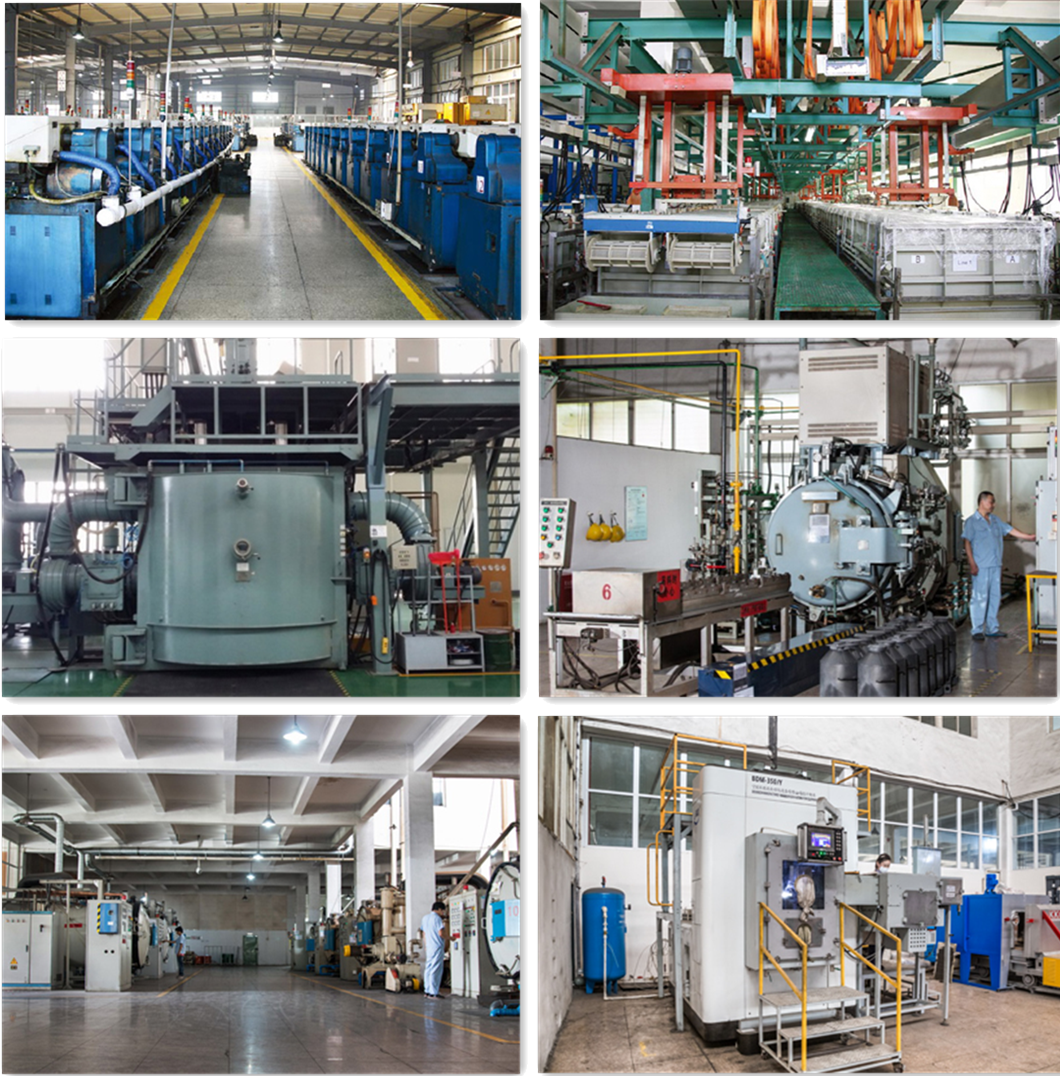 Quality Inspection Equipment
Excellent quality testing equipment to ensure product quality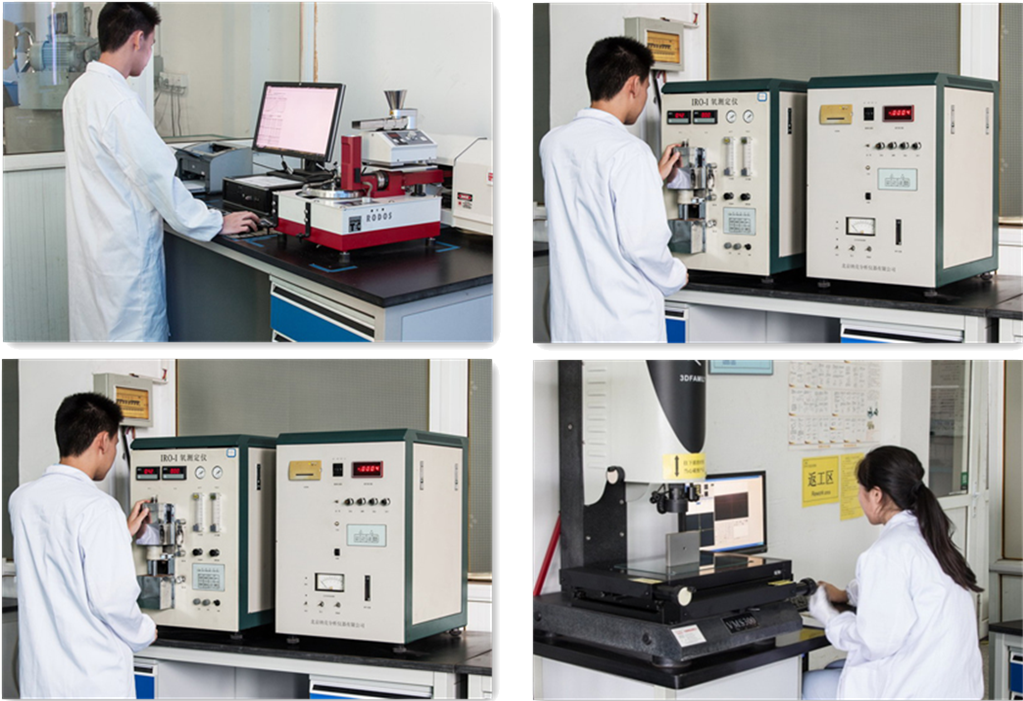 Note: Space is limited, please contact us to confirm other certificates.
At the same time, our company can carry out certification for one or more certificates according to your requirements. Please contact us for details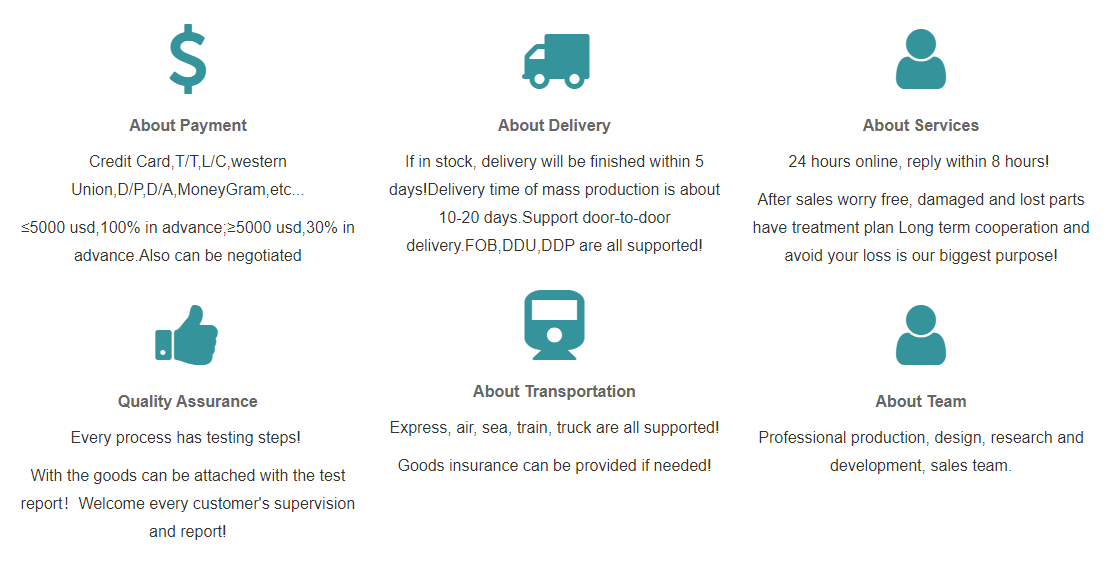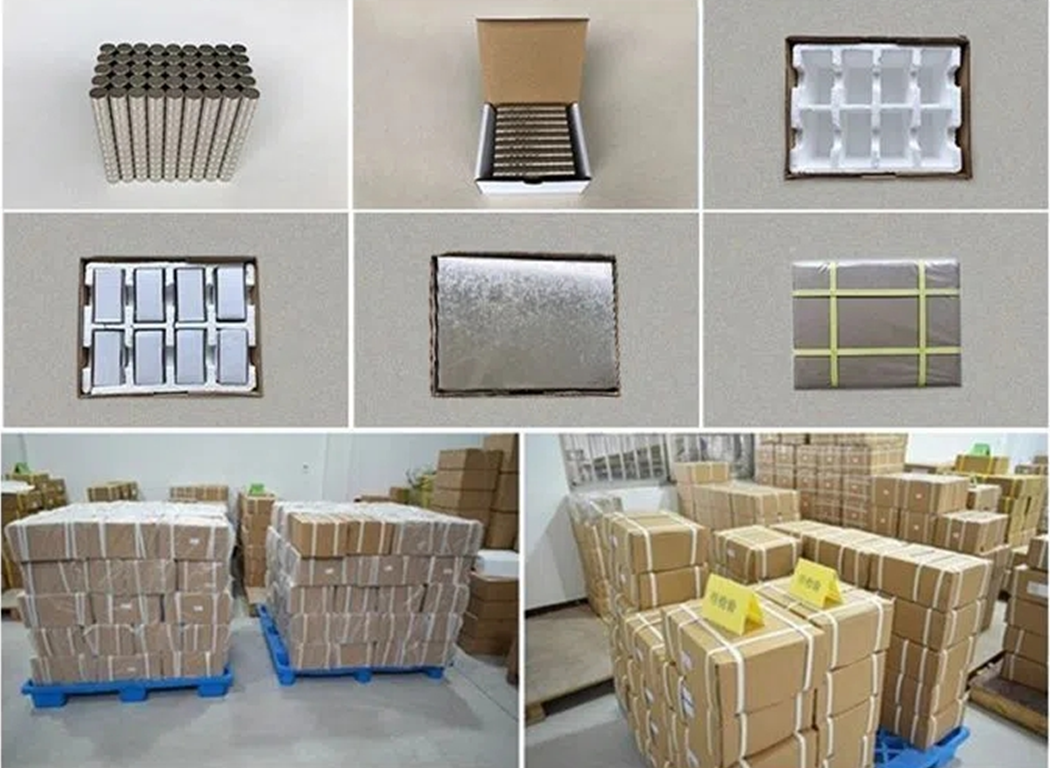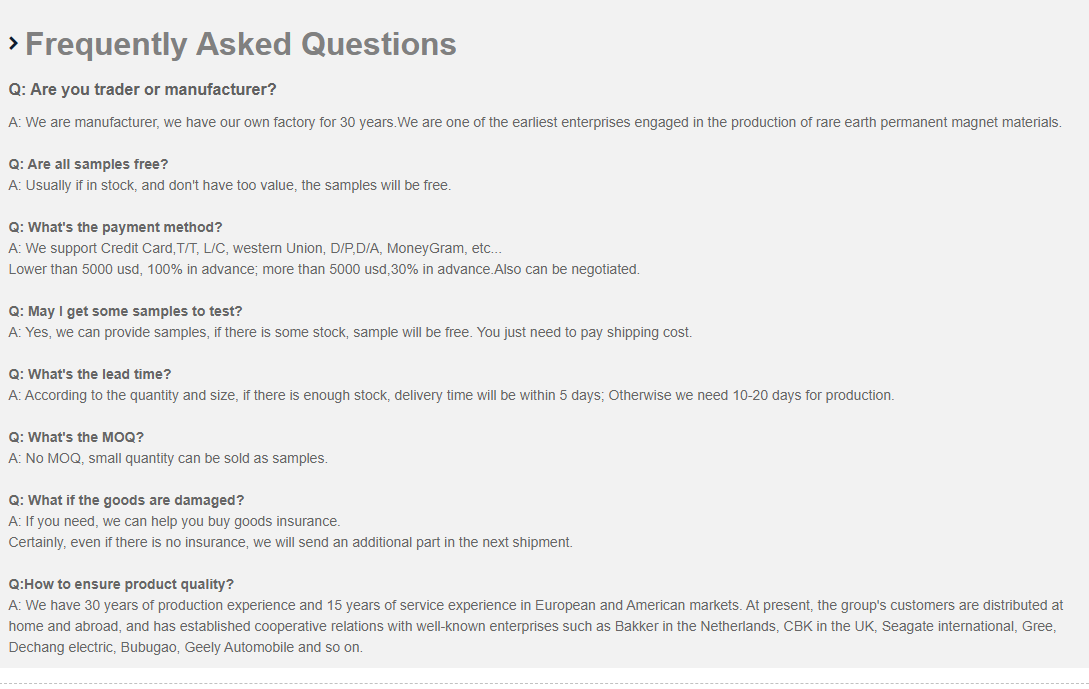 Hesheng Magnet Group
1) Strength guarantee
30 years magnet factory. Main products: neodymium iron boron rare earth permanent magnet, aluminum nickel cobalt rare earth permanent magnet, samarium cobalt magnet, magnetic tools, magnetic toys and other products.
2) Quality assurance
The products have passed the strict production process and a number of testing standards to ensure that the performance meets the requirements, the material selection is excellent, and the products have passed the standard inspection. The quality is guaranteed; There are many kinds of products, complete specifications and strong supporting capacity; Equipped with complete testing, analysis, detection, testing, performance testing equipment.
3) Large scale production and fast delivery
It has hundreds of production equipment to meet your production requirements for magnetic materials; It can ensure product quality, deliver goods on schedule, and provide customized processing services. There are a wide range of products, which can be customized according to style, material, color and specification. Regular products are shipped within 1-3 days, and customized products are shipped within 7-10 days.
4) Improve after-sales service
The output and inventory are sufficient, and the goods can be delivered in an urgent day. The shipment is on time. We will serve you 7 * 24 hours a day and ensure that you respond within 2 hours.
---
---
Write your message here and send it to us