China wholesale high gauss ndfeb rare earth disc neodymium magnet
Product Detail
Product Tags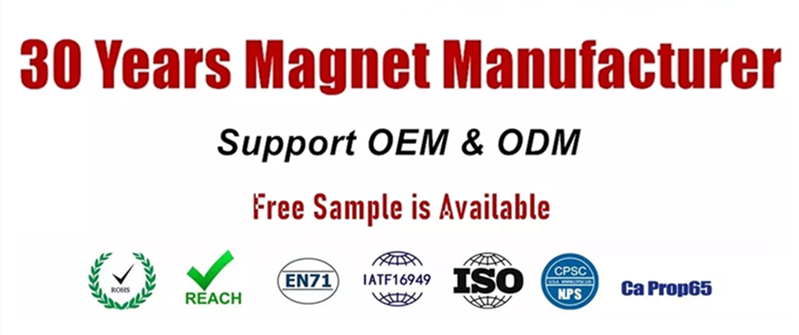 China wholesale high gauss ndfeb rare earth disc neodymium magnet
High Power Neodymium Magnets − Bonded Ndfeb Magnets − Neodymium Super Magnets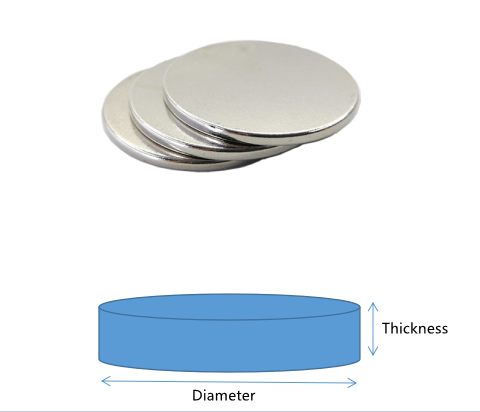 This magnet is applied under N series grade which the max working temperature is 80°.The magnet coated with s tandard nickel. Disc shape magnets are widely used in dif ferent applications from home decoration to automatic in dustry.
For some of our magnets which we have stock, we can send free samples to our clients, and the price for the magn et is always related to the final order quantity. Please feel free to contact us for your better choice of customized magnets.

We supply any standard, custom, and OEM magnets of various shape and size from the N52, 48M, 45H, 42SH, 35UH and 38EH series at the lowest price within 10-15 days. The following coatings are available. Ni Cu Ni, Zinc, Gold, Silver, Epoxy, Phosphatised. Cr. Ni black Ni, and Cu. Fast delivery on Non-stock Neodymium Magnets.
Advanced production equipment and 20 years of production experience can effectively help you customize various shapes! Special shaped magnet (triangle, bread, trapezoid, etc.) also can be customized!
Note:Please see the home page for more products. If you can't find them, please contact us!
>The Neodymium Magnet and Neodymium Magnetic Assembly we could produce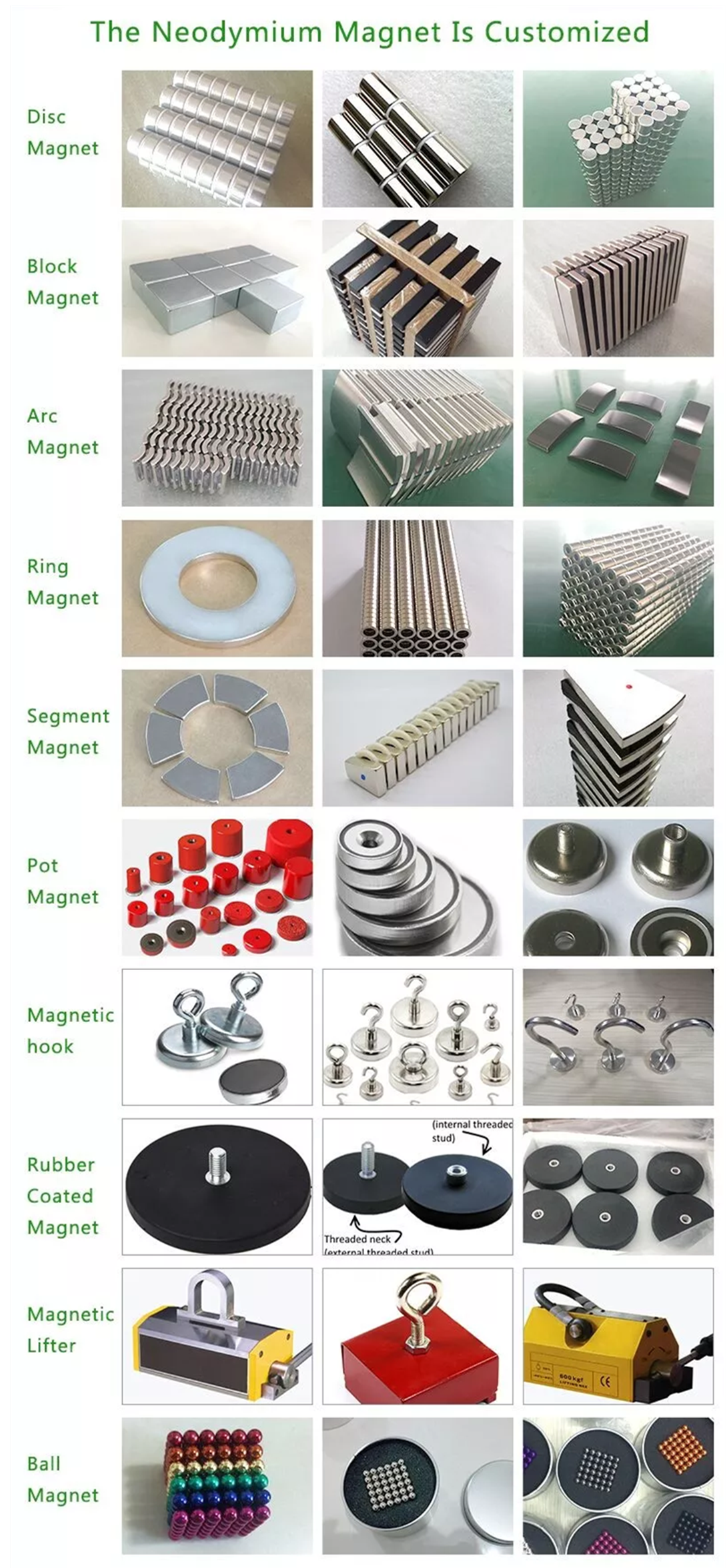 >Customized  Disc Shape Neodymium Magnet
We can provide more than 60 kinds of grade (material) in a variety of sizes. powerful circular neo magnet, rare earth neodymium disc magnet, rare earth rod disc magnet, circle disc magnet, buy rare earth magnets permanent round magnet, sintering ndfeb disc disk magnets, buy permanent magnet super powerful magnet.
Brand

Shape

Model No.(Diameter + thickness)mm

Hesheng Magnet

Disc

D2x1

D7x3

D12x4

D3x1

D8x1

D14x1

D3x2

D8x1.5

D14x1.5

D4x1

D8x3

D14x1

D4x2

D9x1

D14x2

D5x1

D9x1.5

D14x3

D5x1.5

D9.5x1

D15x1

D5x2

D9.5x2

D15x2

D6x1

D9.5x3

D15x3

D6x1.5

D10x1

D18x2

D6x2

D10x1.5

D20x2

D6x2.5

D10x2

D25x2

D6x3

D10x3

D30x2

D7x1

D12x1

D50x5

D7x1.5

D12x2

D100x10

D7x2

D12x2.5

Customized

D7x2.5

D12x3
>Magnetization Direction and Coating include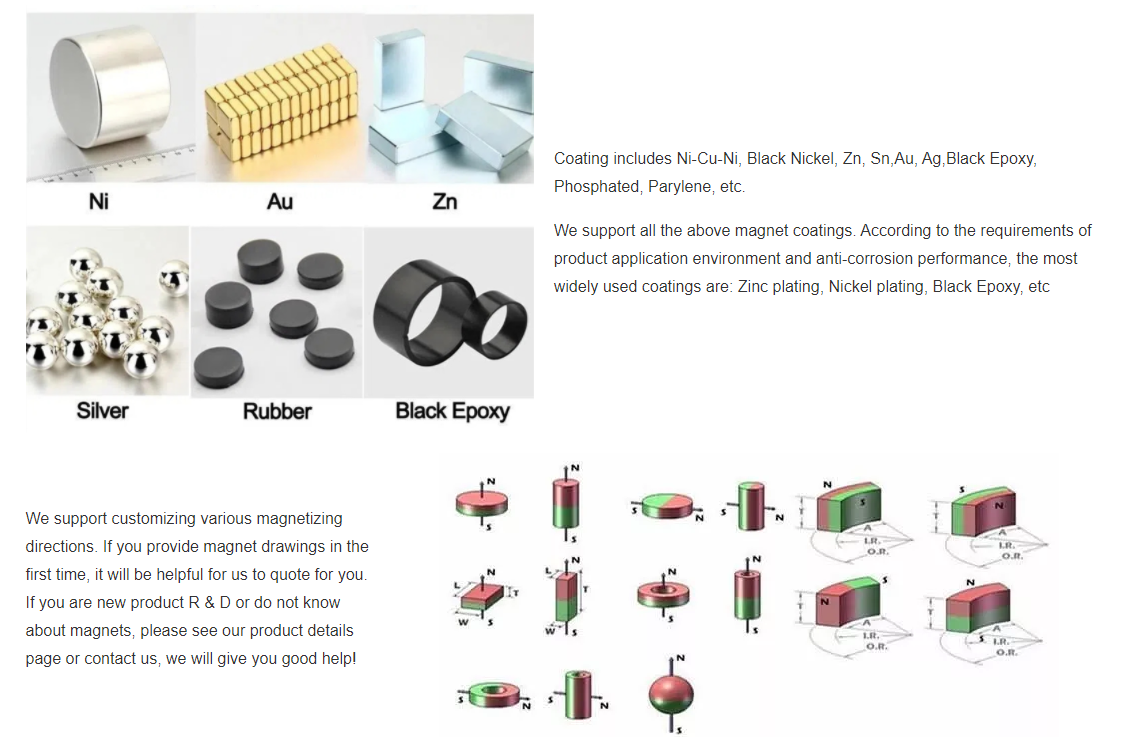 >Our Magnets are Widely Application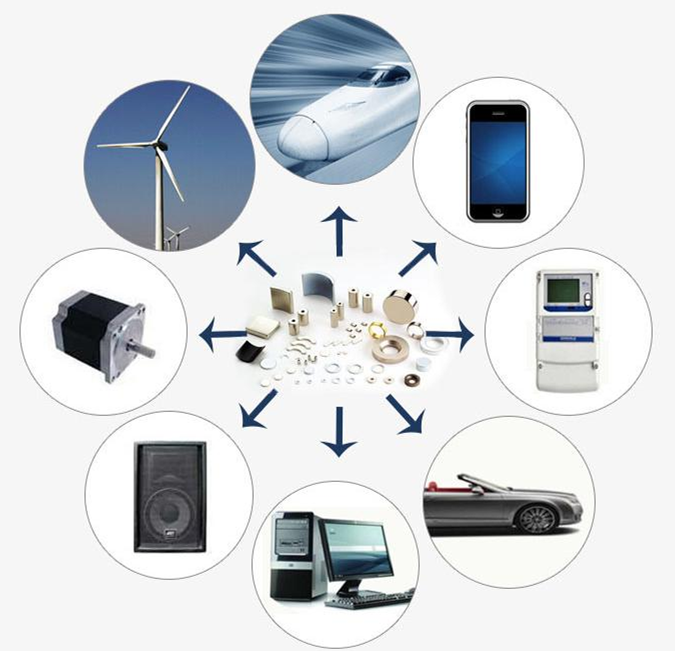 Our products are widely used in aviation, spaceflight, suspension, communication, electric motors, electrical appliances, hardware and plastic, clothing, horn, electronics, gift box, leather bags, toys, crafts, stationery, health care supplies, etc.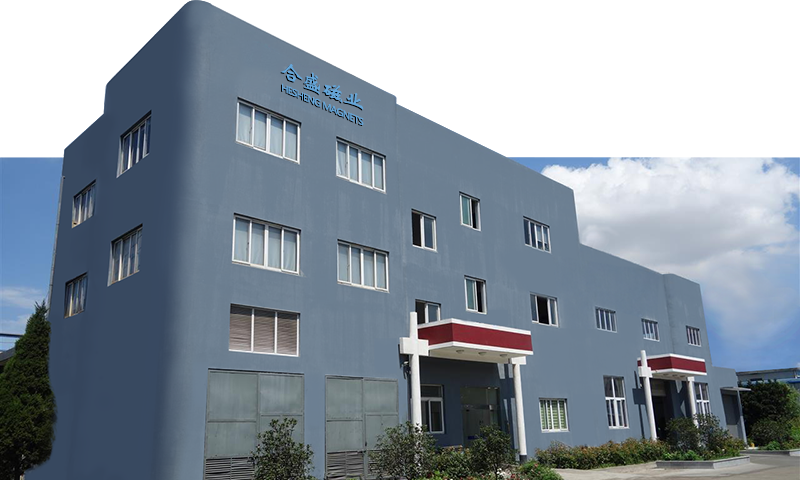 Hesheng magnet group Advantage:
1) Magnets and Magnetic assemblies are Customized.
2) ISO/TS 16949, ISO9001, ISO14001 certified company, RoHS, REACH, SGS complied product.
3) Remarkable customers such as SIEMENS, BMW, REGAL BELOIT, NIDEC, ELECTROLUX, S&T Motiv.
4) Over 100 million magnets delivered to American, European, Asian and African countries.
5) One stop service from R&D to mass production
Processing and Production Equipment
Step : Raw Material→Cutting→Coating→Magnetizing→Inspection→Packaging
Our factory has strong technical force and advanced and efficient processing and production equipment to ensure that the bulk goods are consistent with the samples and to provide customers with guaranteed products.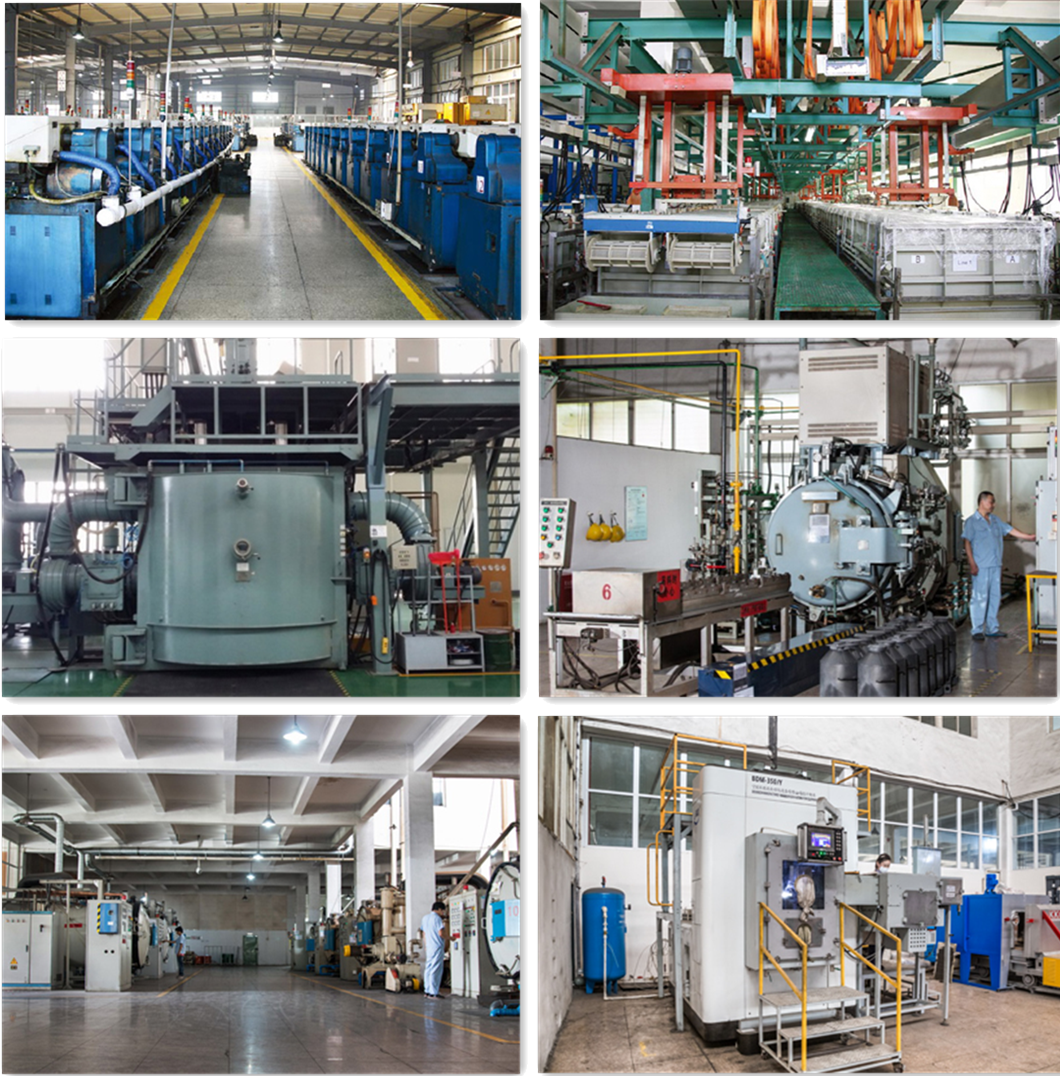 Quality Inspection Equipment
Excellent quality testing equipment to ensure product quality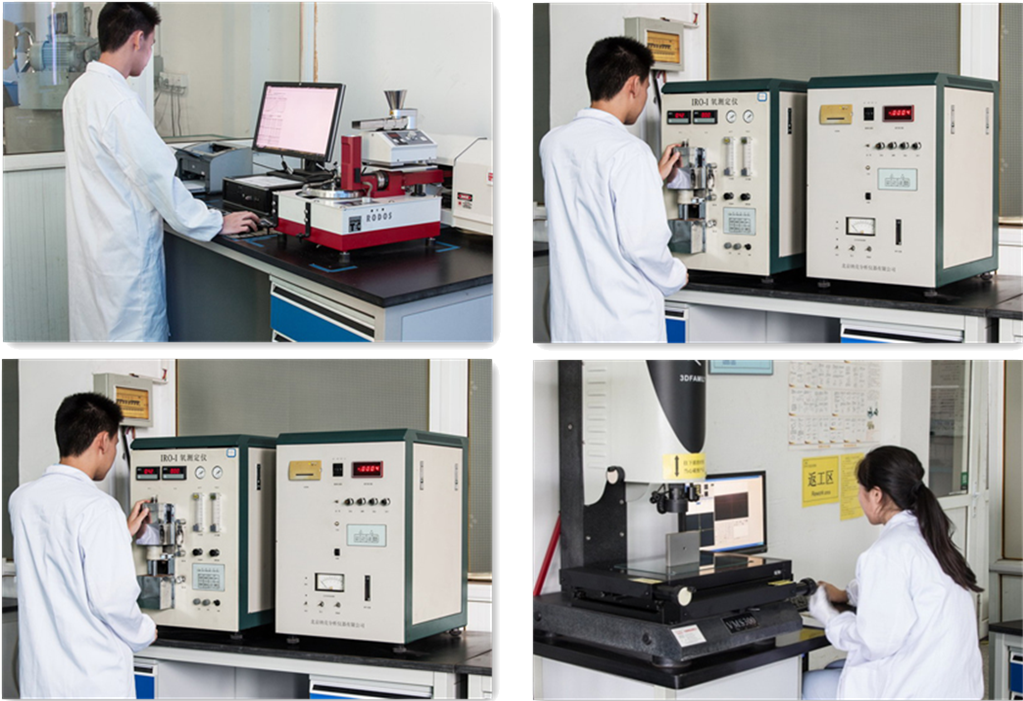 Note: Space is limited, please contact us to confirm other certificates.
At the same time, our company can carry out certification for one or more certificates according to your requirements. Please contact us for details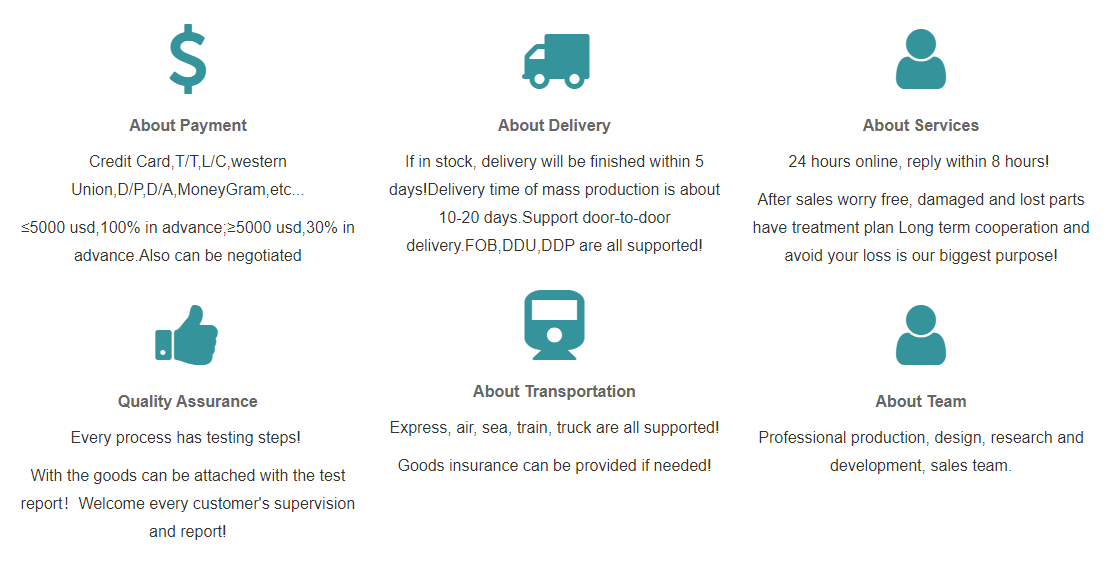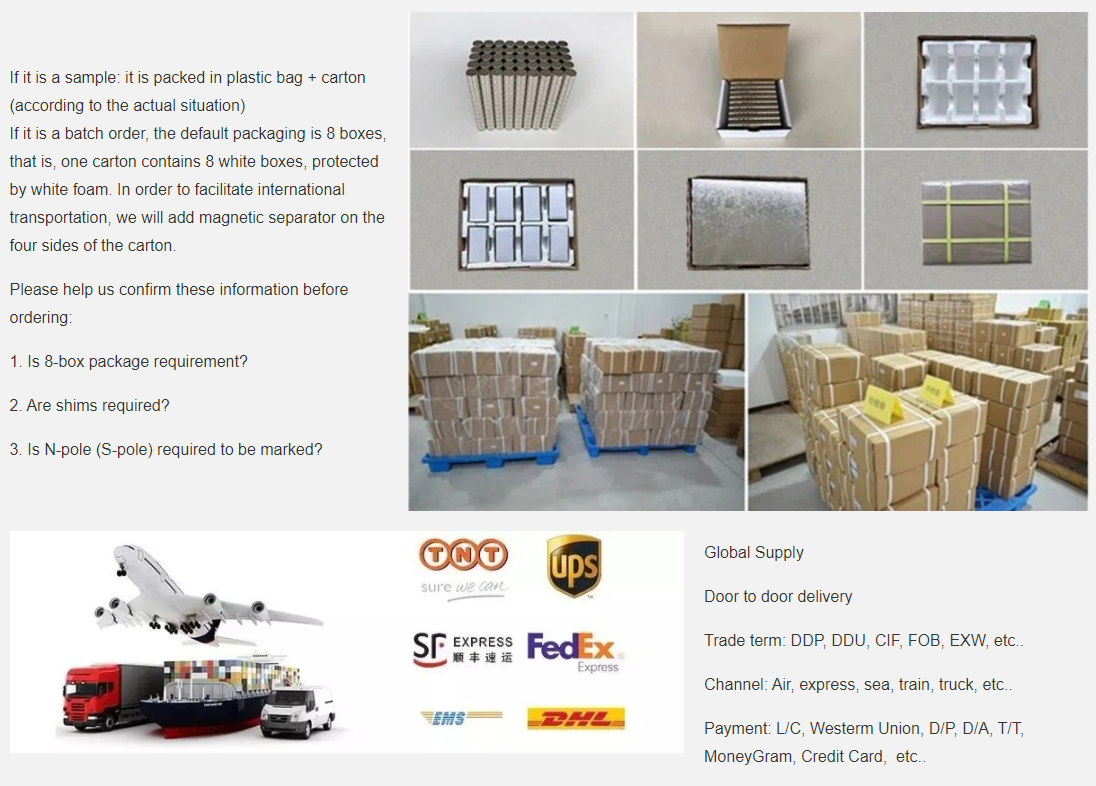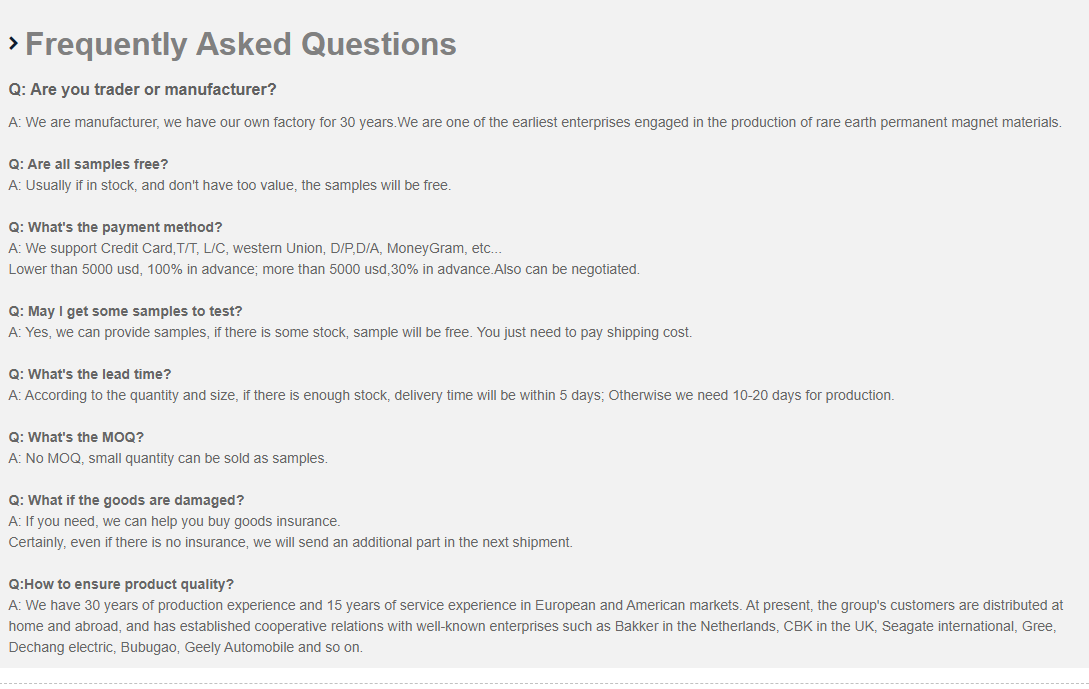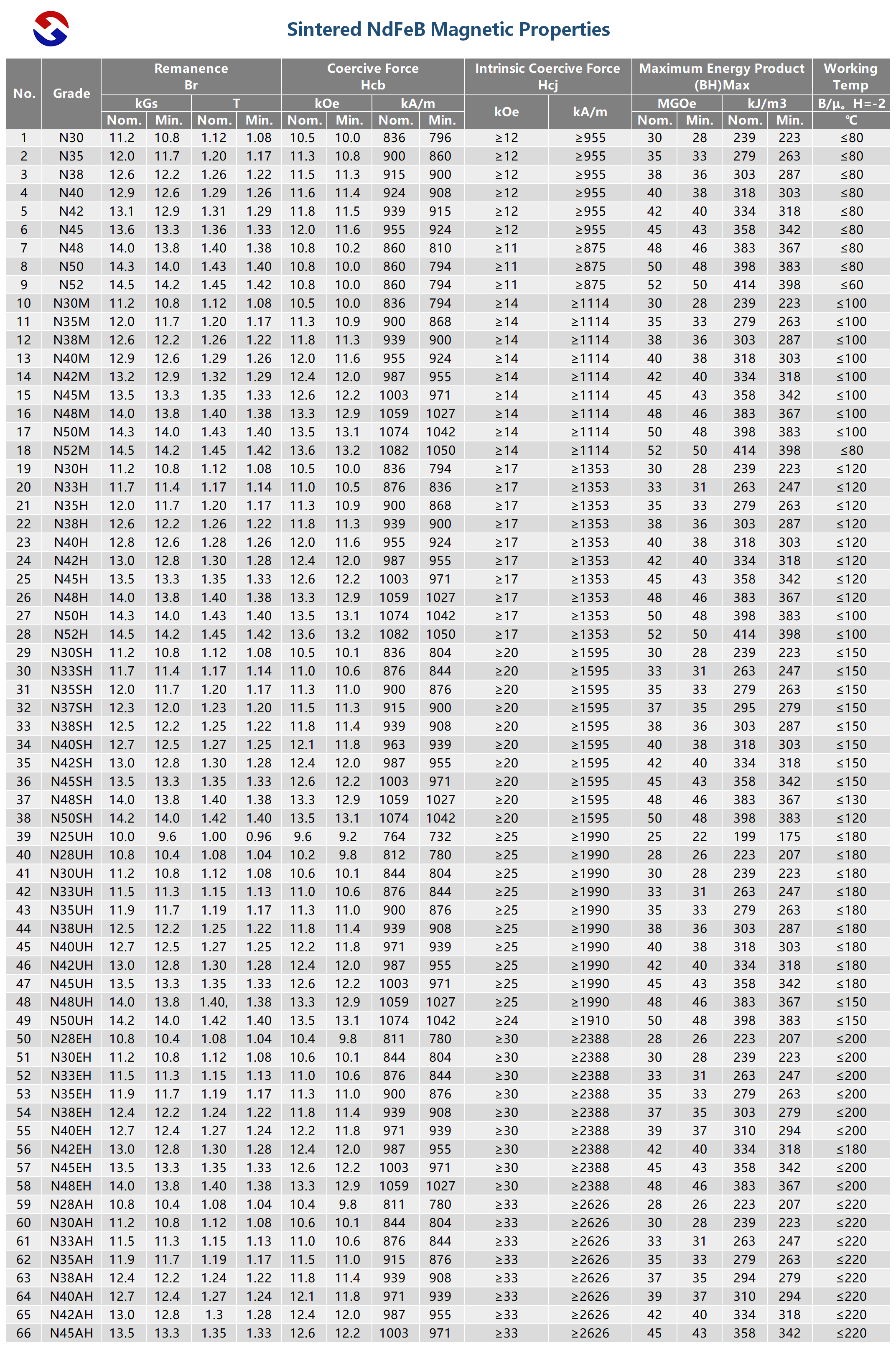 ---
---
Write your message here and send it to us