Neodymium Magnets 20mm X 6mm X 2mm Block Rare Earth Magnets Factory
Product Detail
Product Tags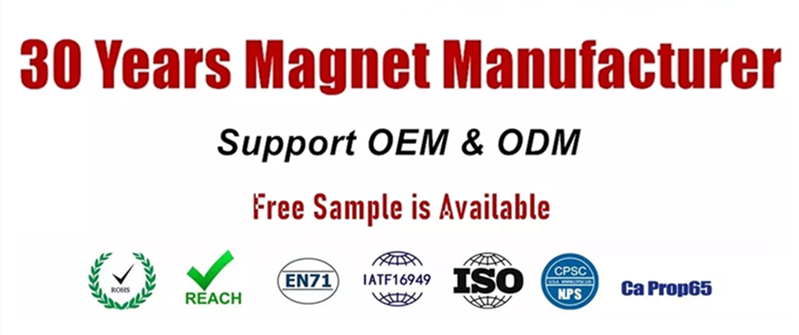 Neodymium Magnets 20mm X 6mm X 2mm Block Rare Earth Magnets Factory
High Power Neodymium Magnets − Bonded Ndfeb Magnets − Neodymium Super Magnets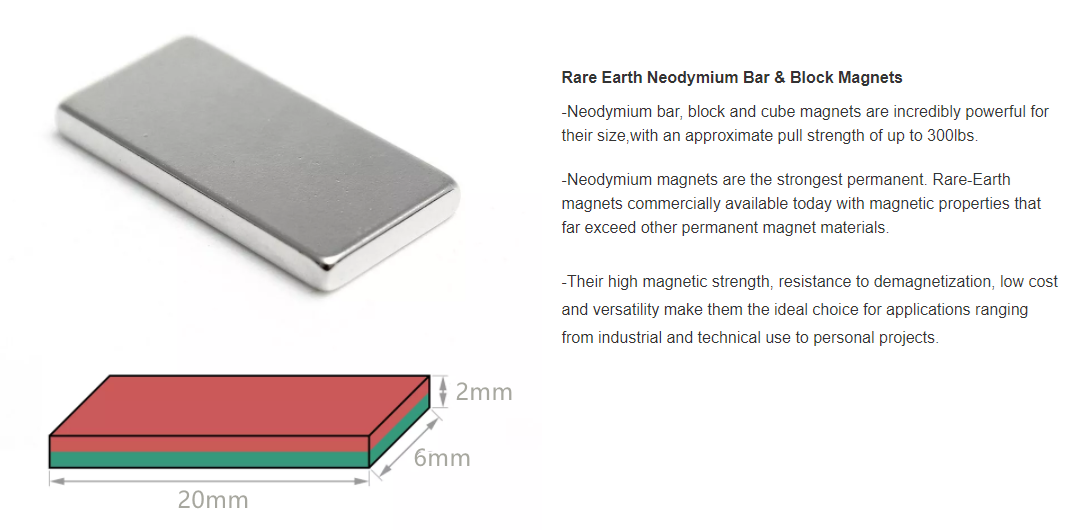 Advanced production equipment and 20 years of production experience can effectively help you customize various shapes! Special shaped magnet (triangle, bread, trapezoid, etc.) also can be customized!
Note:Please see the home page for more products. If you can't find them, please contact us!
>The Neodymium Magnet and Neodymium Magnetic Assembly we could produce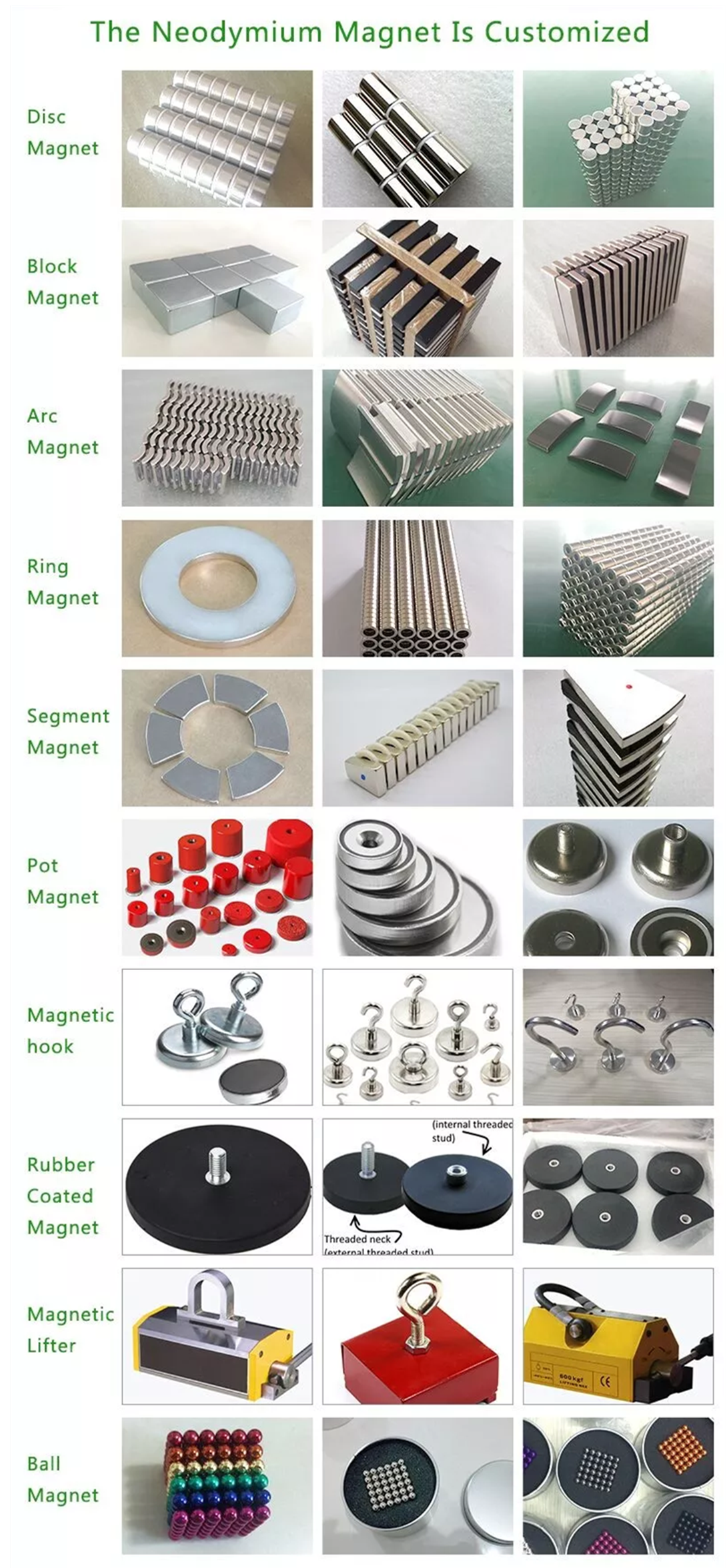 >Customized Block Shape Neodymium Magnet
Neodymium Magnets and Neodymium Magnetic assemblies are Customized.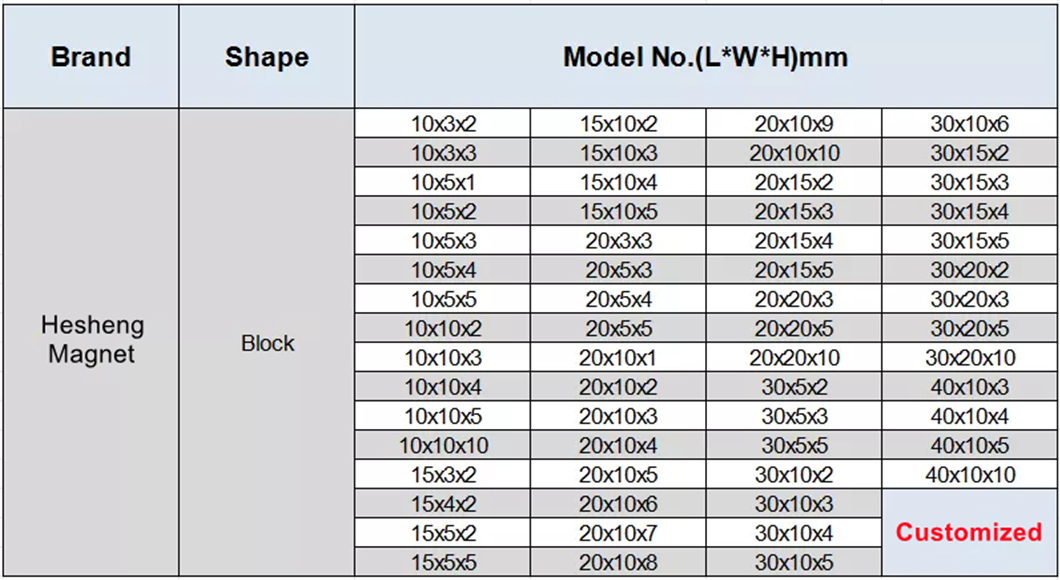 >Magnetization Direction and Coating include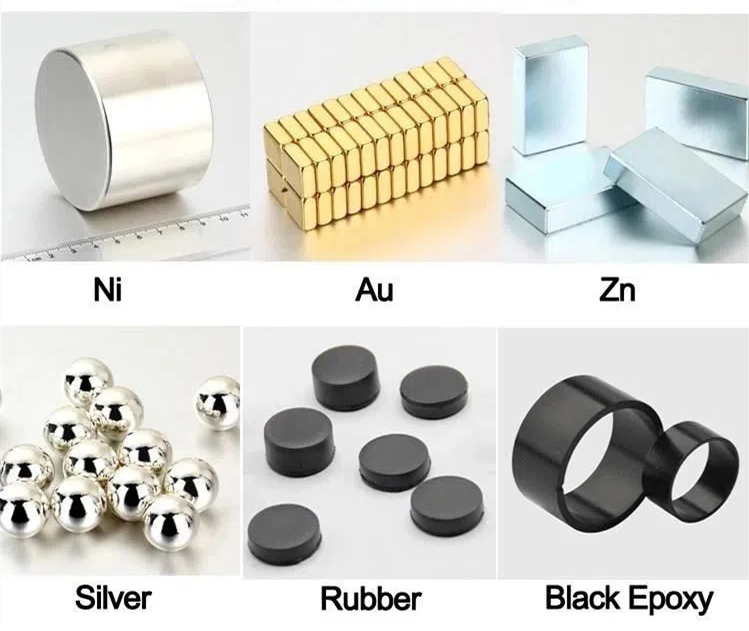 Coating includes Ni-Cu-Ni, Black Nickel, Zn, Sn,Au, Ag,Black Epoxy, Phosphated, Parylene, etc.
We support all the above magnet coatings. According to the requirements of product application environment and anti-corrosion performance, the most widely used coatings are: Zinc plating, Nickel plating, Black Epoxy, etc
We can do all the magnetization for neodymium magnet including: Axial magnetization/Diametrical magnetization/Radial magnetization/Inner-diameter multi-polar magnetization/Outer diameter multi-polar magnetization/Surface magnetization/Complex magnetization/Encoder magnetization/Skewed magnetization.
In order to offer better understanding of these methods of magnetization, please see the explaination.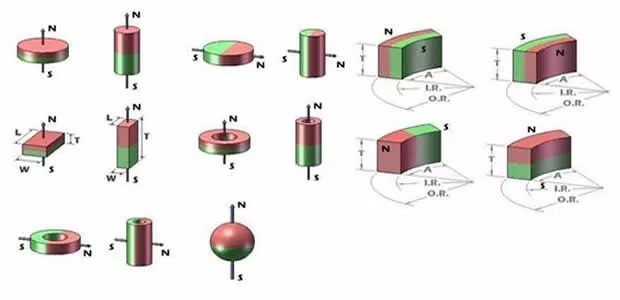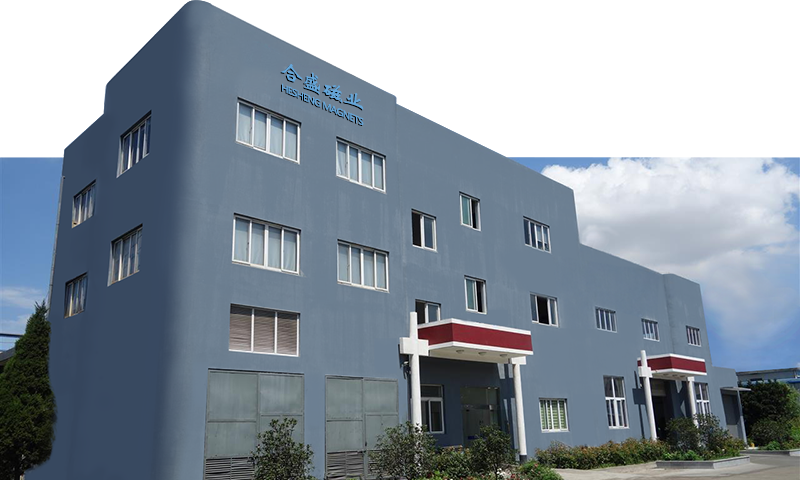 Hesheng Magnet Group Capabilities:
We owns the annual capacity of 5000 metric tons productivity of various types of high grade magnets.
The neodymium magnets' grades cover N35 -N54, N35M -N52M, N33H -N50H, N33SH -N45SH, N30UH- N42UH, N30EH -N38EH, N28AH- N33AH; Specilized in SH, UH, EH with competitive price.
Main applications are in stepper motor, servo motor, wind generator.
Workers: More than 500 persons at present.
IATF 16949:2016 and RoHS (SGS) has been certificated.
Processing and Production Equipment
Step : Raw Material→Cutting→Coating→Magnetizing→Inspection→Packaging
Our factory has strong technical force and advanced and efficient processing and production equipment to ensure that the bulk goods are consistent with the samples and to provide customers with guaranteed products.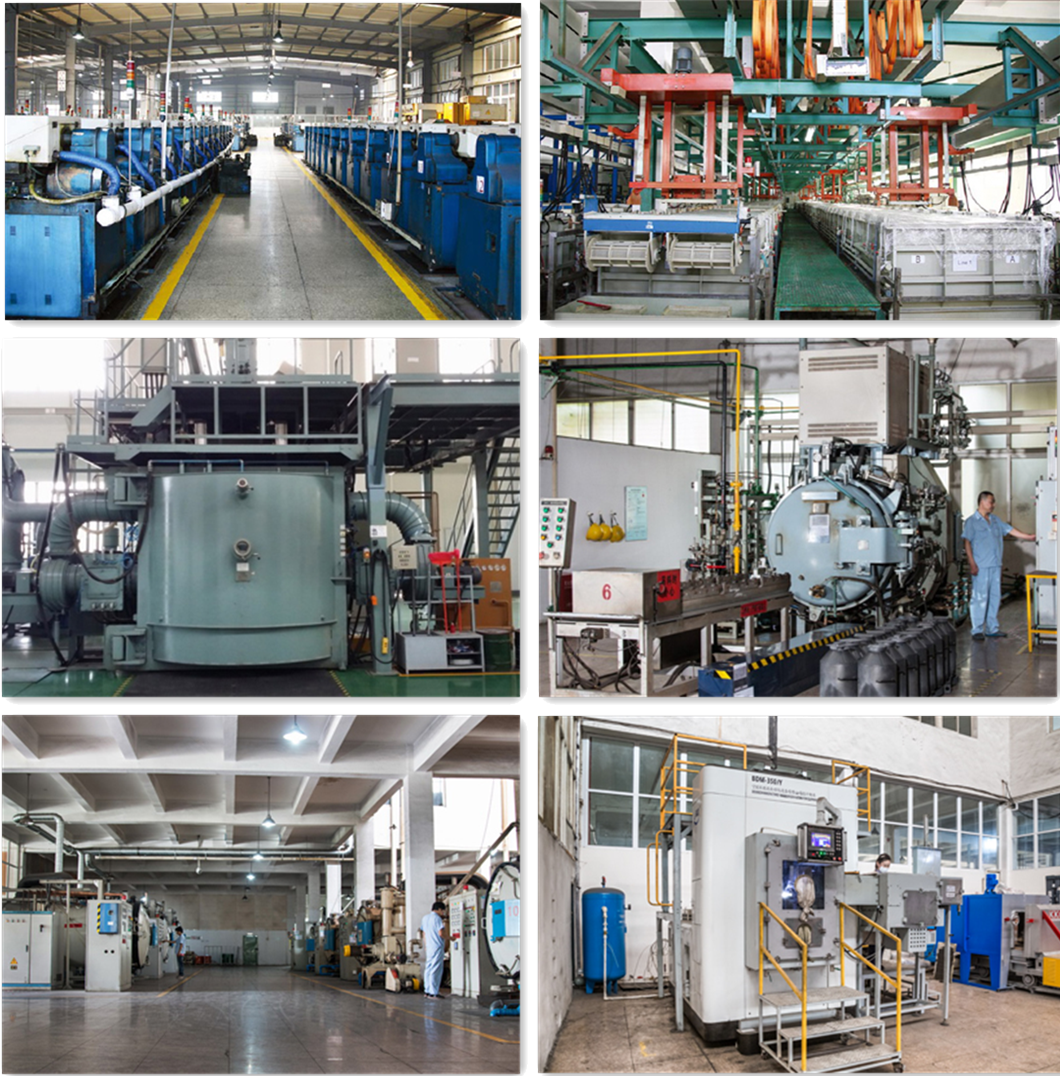 Quality Inspection Equipment
Excellent quality testing equipment to ensure product quality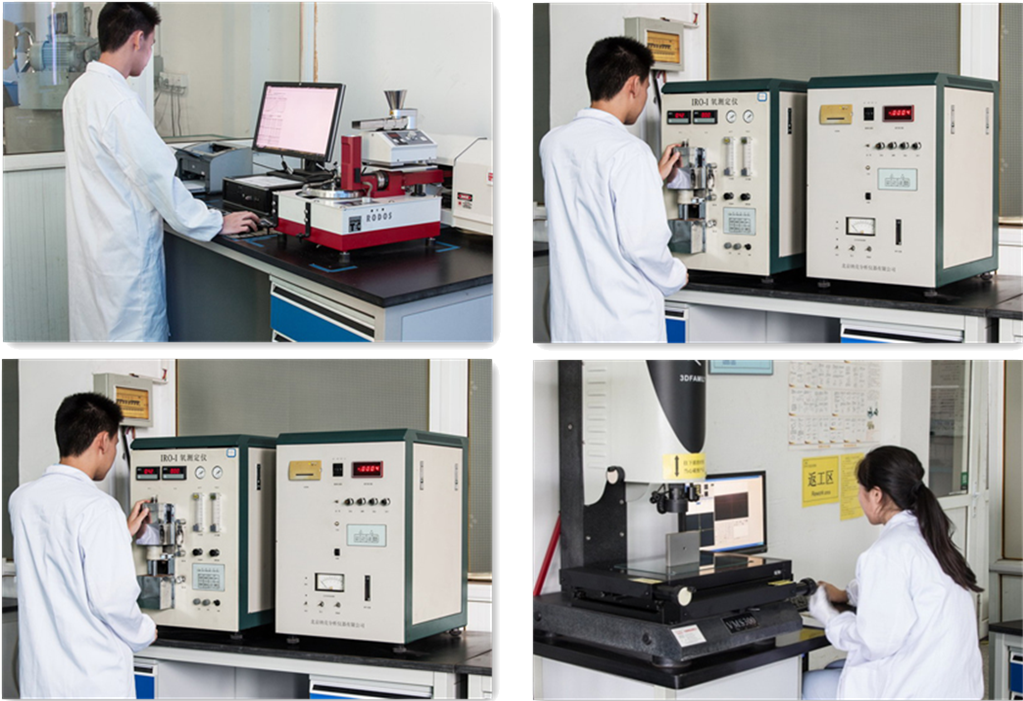 Note: Space is limited, please contact us to confirm other certificates.
At the same time, our company can carry out certification for one or more certificates according to your requirements. Please contact us for details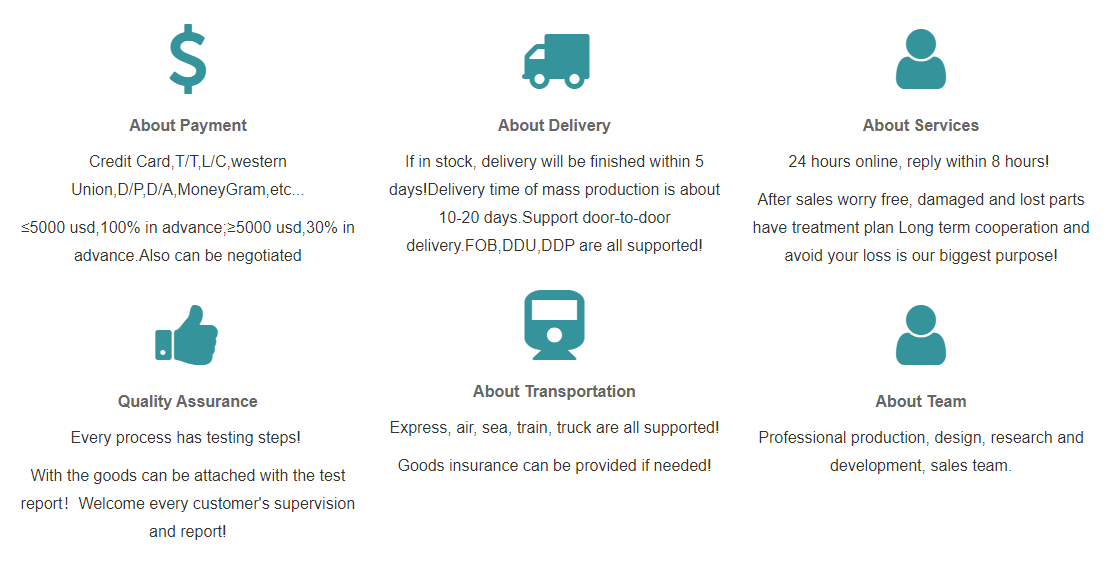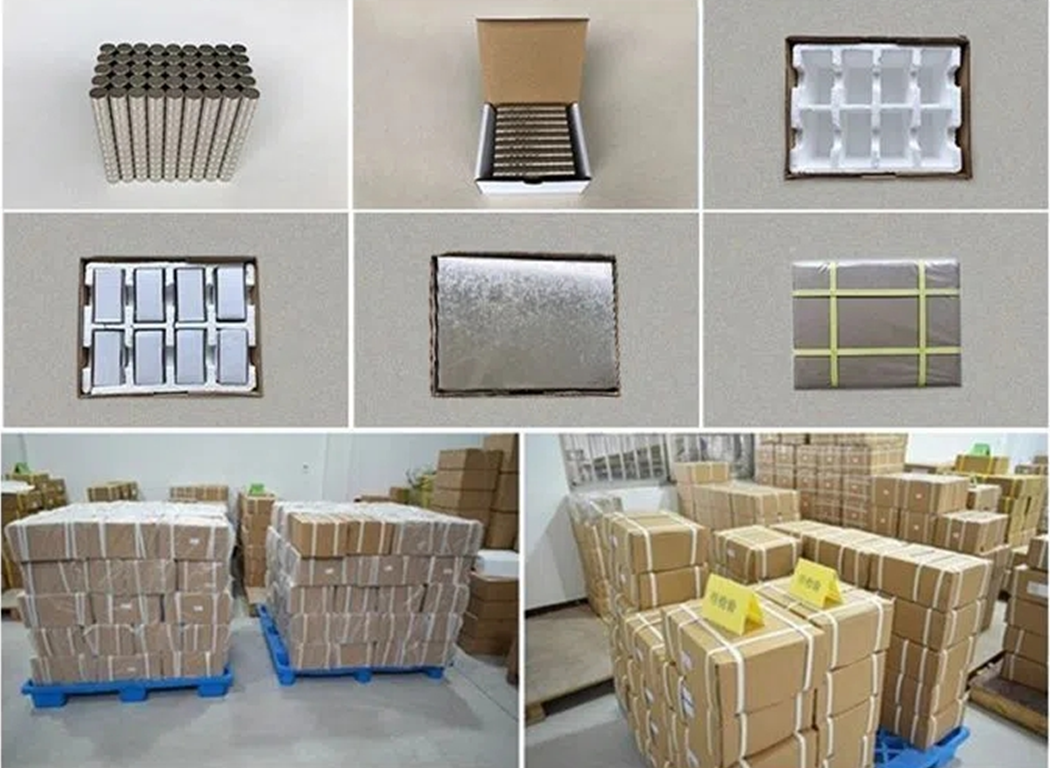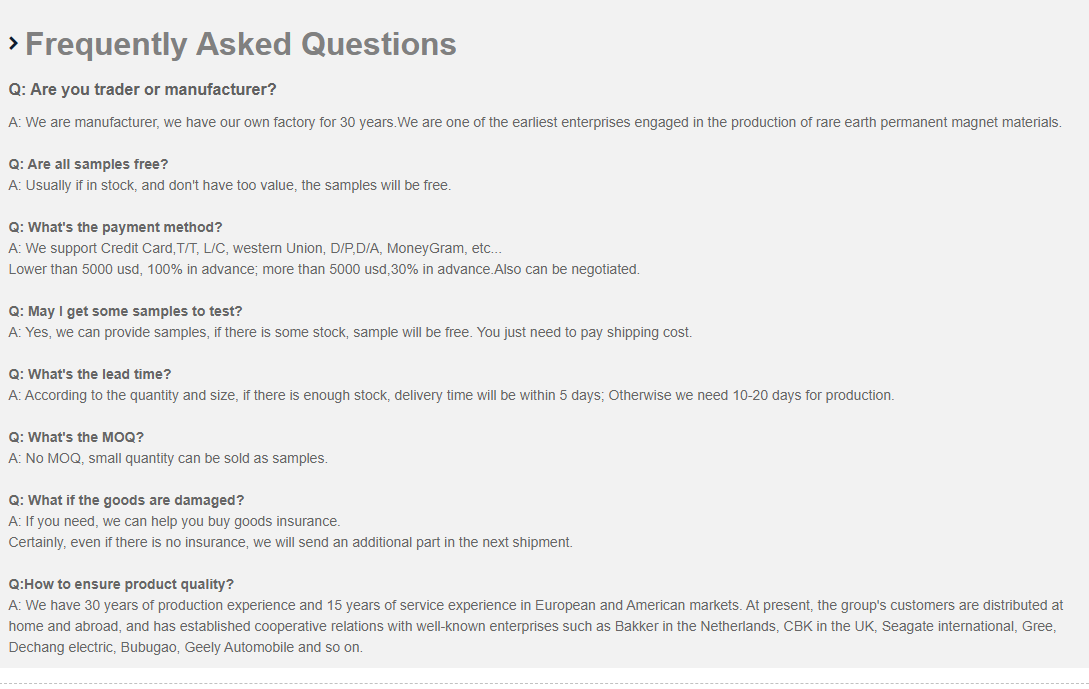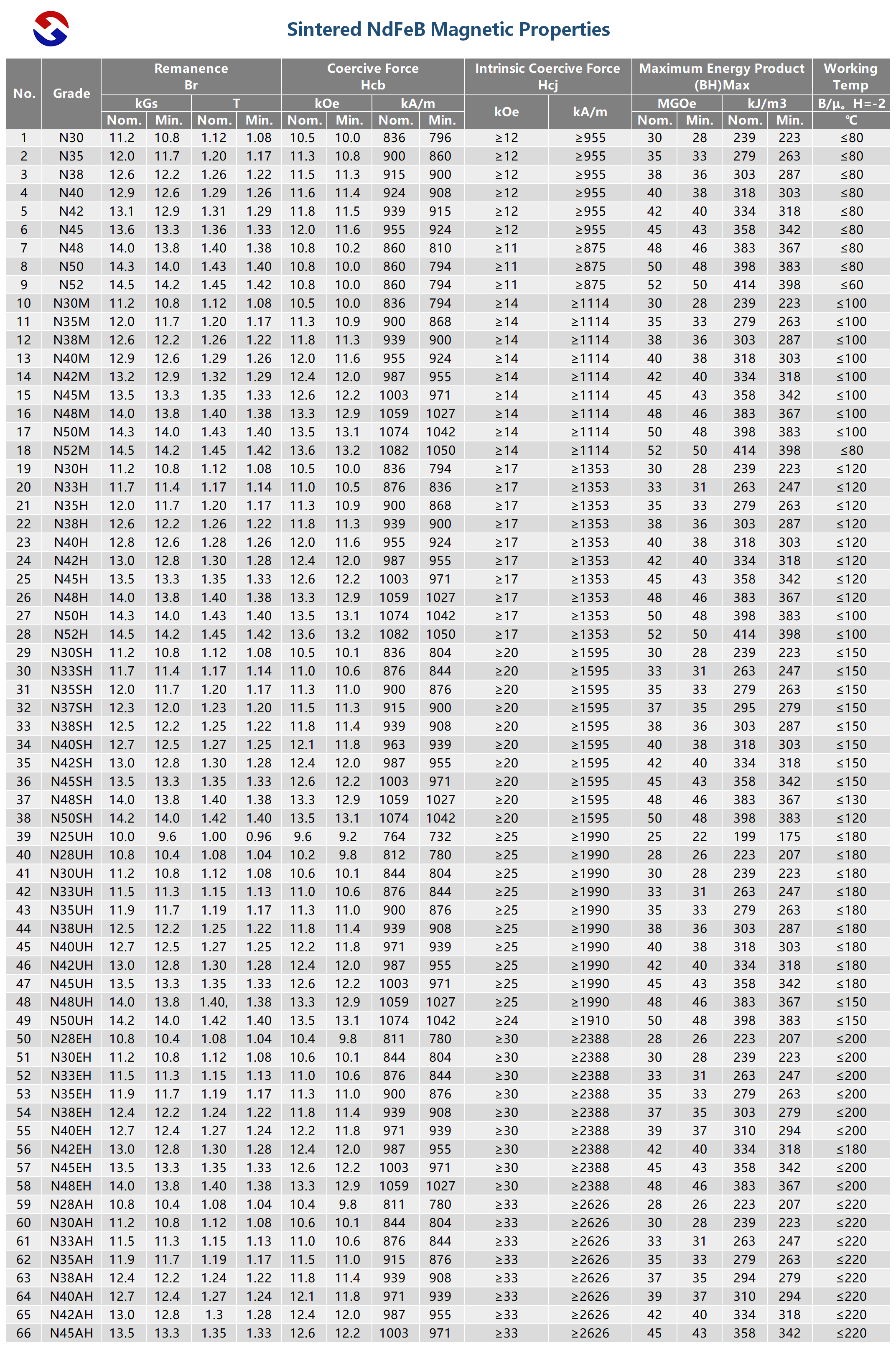 What is a Neodymium Magnet?
Neodymium is the most powerful permanent magnetic material of which scientists are currently aware. It is also affordable, making it suitable for myriad applications. The chemical composition of a neodymium magnet is Nd2Fe14B, which is two atoms of neodymium, 14 iron atoms, and one boron atom. They are rare-earth magnets, in contrast to conventional ferrite and ceramic magnets, which means that they contain atoms from either the lanthanide or actinide series in the periodic table.
---
---
Write your message here and send it to us